Thank you for the advanced copy of ROYALLY YOURS by Emma Chase. All opinions are my own.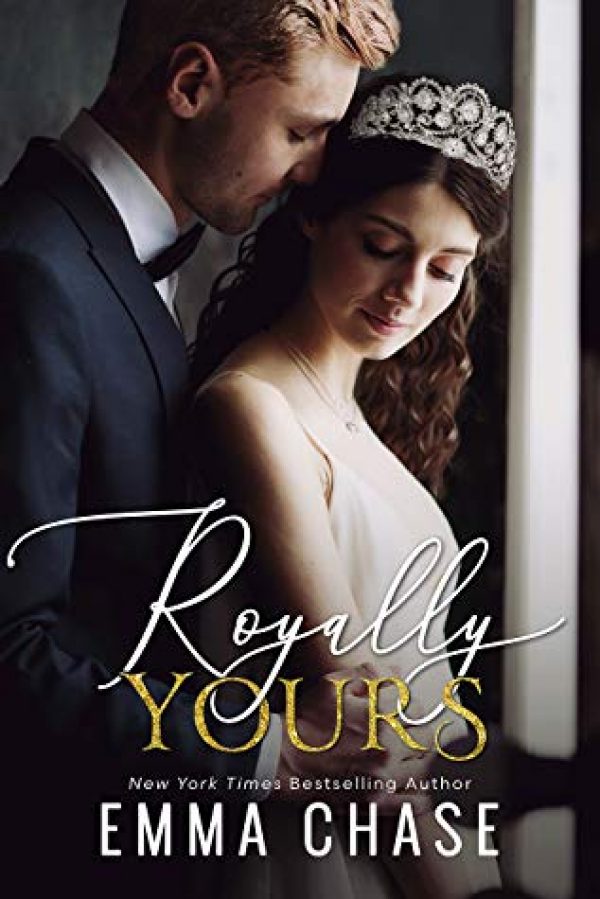 Princess Lenora Celeste Beatrice Arabella Pembrook had an unusual childhood. She was raised to be a Queen—the first Queen of Wessco.
It's a big deal.
When she's crowned at just nineteen, the beautiful young monarch is prepared to rule. She's charming, clever, confident and cunning.
What she isn't…is married.
It's her advising council's first priority. It's what Parliament is demanding, and what her people want.
Lenora has no desire to tie herself to a man—particularly one who only wants her for her crown. But compromises must be made and royals must do their duty.
Even Queens. Especially them.
**
Years ago, Edward Langdon Richard Dorian Rourke, walked away from his title and country. Now he's an adventurer—climbing mountains, exploring jungles, going wherever he wants, when he wants—until family devotion brings him home.
And a sacred promise keeps him there.
To Edward, the haughty, guarded little Queen is intriguing, infuriating…and utterly captivating. Wanting her just might drive him mad—or become his greatest adventure.
**
Within the cold, stone walls of the royal palace—mistrust threatens, wills clash, and an undeniable, passionate love will change the future of the monarchy forever.
Every dynasty has a beginning. Every legend starts with a story.
This is theirs.
Note: Clicking links on this site will take you to the retailer's purchase page.
Totally Bex is a participant in the Amazon Services LLC Associates Program, an affiliate advertising program designed to provide a means for us to earn fees by linking to Amazon.com and affiliated sites.
Other books in this series:

Impeccably written, sweetly swoony, and surprisingly sultry, Royally Yours is one of the best royal romances I've ever read. 
If you've read this series, you know Queen Lenora is the ramrod-straight backbone of the Pembrook of Wessco royals.  Her no-nonsense, take no prisoners attitude may be a thorn in grandchildren's sides, but her mere presence commands respect.   
Royally Yours gives us a peek into the making of a monarchy and a queen worthy of her subjects' adoration.
Lenora was born to be queen and her entire childhood is spent learning how to navigate the tricky and dangerous waters of the political arena.  Her father may not have been affectionate, but he was determined to prepare Lenora for her reign when the time came.
After several devastating losses, Lenora finds herself coronated and in need of a husband (according to her council, anyway).
Edward is the older brother of Lenora's best friend who left home and doesn't have any plans to be involved in his family's royal business.  A man's man and an explorer who seeks adventure, when he is asked to step in as Lenora's husband, Edward is up for the challenge. 
Nothing about being the husband to the first queen of Wessco will be easy and Lenora is anything but a pushover.
Seeing the progression of their relationship and their eventual marriage becomes the most meaningful and beautiful relationship I've read in some time.  I laughed and cried right along with these characters, I mentally fist-pumped when Lenora was a badass, and I adored everything about the royal life they built together. 
If you haven't read this series, I highly recommend that you change that.  Emma Chase has raised the bar on royal romance and this story will be one I don't forget anytime soon.
Want more? Check out these posts!