Thank you for the advanced copy of HARDBALL by CD Reiss.  All opinions are my own.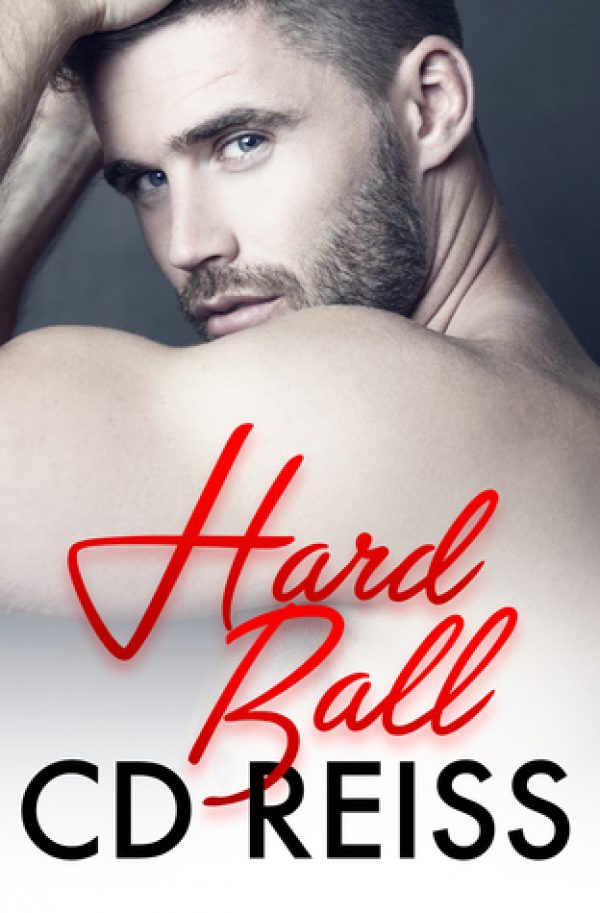 Perfect a$$.

Perfect arms.

Perfect swagger.

They call Dash Wallace the Diamond King.

He's the hottest commodity in baseball and in the bedroom.

When he runs the bases, every woman's eyes are glued to his stunning body and a smile that puts the night lights to shame.

I'm no queen. I'm a regular girl with a regular job. I just watch him on TV and from the bleachers, season after season.

Girls like me grab a guy like that one in a million times.

My number just came up, and he is as spectacular in bed as he is on the field.

But there's not a woman in the world who can distract Dash Wallace from the game. Not for a moment. Not even me.

Until the night I do. And everything changes.
Note: Clicking links on this site will take you to the retailer's purchase page.
Totally Bex is a participant in the Amazon Services LLC Associates Program, an affiliate advertising program designed to provide a means for us to earn fees by linking to Amazon.com and affiliated sites.

CD Reiss definitely knows baseball.  She also knows how to write flawed characters, steamy scenes, and hot, dirty-talking heroes.  HardBall has all of that and more, but it isn't your everyday sports romance. 
The writing is very intellectual (no dumb jock here), the characters—including the heroine—are strong, and the drama is realistic.
Vivian is a librarian with a very big heart, working at a low-income elementary school.  She takes her job very seriously and loves what she does, taking a personal interest in all of her students.  She lives with her father, drives a clunker, and wears sensible shoes.  Vivian enjoys taking care of others, but finds herself in a rut after a bad breakup.
Dash Wallace is a meticulously structured baseball player who relies on routine and superstition to help him perform his best.  His life and sanity is slowly unraveling as one thing after another goes wrong in his carefully planned life.  When he meets Vivian, he starts to think that his luck is turning around.
I loved Dash and Vivian together.  They are a perfect fit for one another and they both have strong personalities.  They both stick to their routines and seem to keep true happiness at arm's length.  Dash also has control issues and isn't easily swayed.  However, once they worked through their hang-ups, I was pleasantly surprised by how much they changed for the better.  I also enjoyed the secondary relationships between Vivian and her father, as well as Dash and his best friend.  Each added another layer to the story, but also influenced Vivian and Dash when they needed it.
HardBall gives you an anti-social sports hero who falls in love with an everyday, girl-next-door heroine.  Add to that some hot and steamy scenes, some light angst, and a happy ending…who could ask for anything more?  I know I enjoyed it.
Want more? Check out these posts!