Thank you for the advanced copy of PAPER PRINCESS by Erin Watt.  All opinions are my own.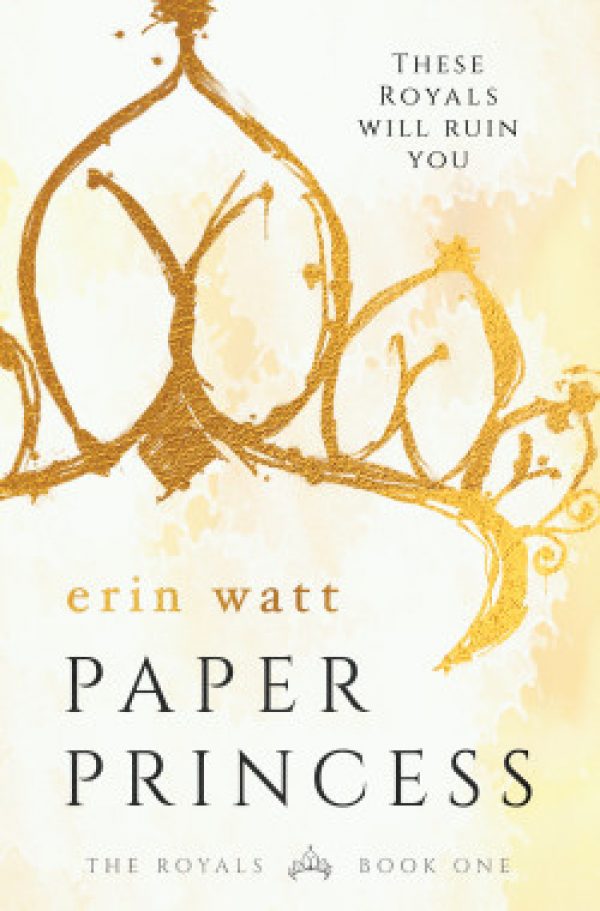 From strip clubs and truck stops to southern coast mansions and prep schools, one girl tries to stay true to herself.

These Royals will ruin you…

Ella Harper is a survivor—a pragmatic optimist. She's spent her whole life moving from town to town with her flighty mother, struggling to make ends meet and believing that someday she'll climb out of the gutter. After her mother's death, Ella is truly alone. 

Until Callum Royal appears, plucking Ella out of poverty and tossing her into his posh mansion among his five sons who all hate her. Each Royal boy is more magnetic than the last, but none as captivating as Reed Royal, the boy who is determined to send her back to the slums she came from.

Reed doesn't want her. He says she doesn't belong with the Royals.

He might be right.

Wealth. Excess. Deception. It's like nothing Ella has ever experienced, and if she's going to survive her time in the Royal palace, she'll need to learn to issue her own Royal decrees. 
Note: Clicking links on this site will take you to the retailer's purchase page.
Totally Bex is a participant in the Amazon Services LLC Associates Program, an affiliate advertising program designed to provide a means for us to earn fees by linking to Amazon.com and affiliated sites.
Other books in this series:

When I first heard about Paper Princess and Erin Watt, I didn't know what to expect.  When I heard that it was actually written by Elle Kennedy and Jen Frederick (two of my favorite new adult authors), I realized I didn't care!
Paper Princess turned out to be total "Kindle crack" that I couldn't put down and left me with the worst book hangover EVER.  
This was me: 
Kids?  Fend for yourselves.  
Housework?  Not gonna happen.  
Sleep?  Who needs it??
Needless to say, it is a highly-addictive mature-YA story.  
Even if you don't read Young Adult novels, don't let that deter you from reading this Gossip Girl/Mean Girls/The OC mashup.  It's over the top, enormously addictive, and first-rate fun.  I devoured it and loved every minute!
Ella is a 17-year-old girl struggling to make ends meet and stay out of the foster system after the death of her mother.  With no father in the picture, she's on her own.  She turns to working at a strip club in the evenings while still going to high school during the day. 
Until a stranger comes to town, claiming to have information about her father.
Turns out that Callum and her father, Steve, were best friends and happen to be rich airline magnates.  Like 'Little Orphan Annie', Callum whisks Ella off to his mansion to live with his family.  
Although she is no longer living on the run, life isn't a fairytale filled with rainbows and unicorns for Ella.  The Royal brothers, the mean girls at her new private school, and Steve's widow are all gunning for her.
I loved Ella.  She's a fierce, take-no-bullshit kind of girl who is wildly independent and highly mistrustful of everyone.  Even when it's clear that she doesn't belong in her new world, she rolls with the punches and plays the game, always managing to come out on top.  
Callum's sons are entitled bastards with enormous secrets, but you know that deep down they just need a little love.  They're all deliciously yummy and hot, though, so it makes the angst and drama worth every penny.
The book ends on a such a major cliffhanger, you will probably want to yell and curl up in the fetal position when it is all over.  Don't despair, though, because Book 2, Broken Prince, will be out in July.  In the meantime, I know I will be failing at waiting patiently for it to come out.
Want more? Check out these posts!