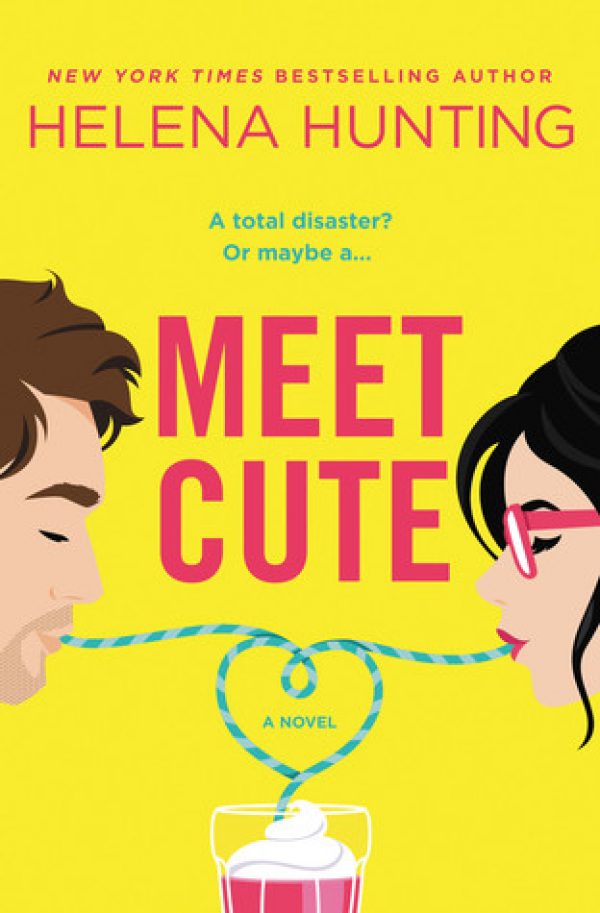 Talk about an embarrassing introduction. On her first day of law school, Kailyn ran – quite literally – into the actor she crushed on as a teenager, ending with him sprawled on top of her. Mortified to discover the Daxton Hughes was also a student in her class, her embarrassment over their meet-cute quickly turned into a friendship she never expected. Of course, she never saw his betrayal coming either…

Now, eight years later, Dax is in her office asking for legal advice. Despite her anger, Kailyn can't help feeling sorry for the devastated man who just became sole guardian to his thirteen-year-old sister. But when her boss gets wind of Kailyn's new celebrity client, there's even more at stake than Dax's custody issues: if she gets Dax to work at their firm, she'll be promoted to partner.

The more time Kailyn spends with Dax and his sister, the more she starts to feel like a family, and the more she realizes the chemistry they had all those years ago is as fresh as ever. But will they be able to forgive the mistakes of the past, or will one betrayal lead to another? 
Note: Clicking links on this site will take you to the retailer's purchase page.
Totally Bex is a participant in the Amazon Services LLC Associates Program, an affiliate advertising program designed to provide a means for us to earn fees by linking to Amazon.com and affiliated sites.

It's no secret that I adore Helena Hunting, and after reading over a dozen of her books, I will automatically read anything she writes.  So, when I saw the cover and blurb for Meet Cute, it immediately became one of my most anticipated reads of 2019.  With that charming illustrated cover, I was expecting a hilarious rom-com about a grown-up fangirl, but Meet Cute is much more emotional and deeper than I was expecting.  But, because it's Helena, I rolled with it and ended up falling in love with the characters and the story became that much more heartfelt.
We're introduced to Kailyn and Daxton through an awkward first meeting (aka "meet cute") in the quad of their law school.  Kailyn's fumbling adoration of Dax's former childhood television character is both cringe-worthy and adorable.  Dax, being the sweetheart that he is, finds Kailyn's fangirl status endearing and discovers she's stiff competition for top billing in their class.  Their friendship turns sour after a misunderstanding and they part ways until years later when Dax's family needs Kailyn's lawyerly services.
Both Kailyn and Dax are driven and focused on becoming partners at their respective law firms.  However, tragedy strikes Dax's family and he suddenly finds himself the guardian of his 13-year-old sister.  Emme is as lost and heartbroken as Dax, which makes their situation that much more heartbreaking.  Kailyn forges a bond with both Dax and Emme, helping them navigate the legal and emotional issues surrounding their new situation.  Those old feelings of hate Kailyn harbored for Dax suddenly find themselves turning into something deeper—and much more enjoyable.
I loved the depth of the characters that Helena brings to this story.  Dax is a caring and responsible role model for his sister, outside of a few bumps in the road as he adjusts to his new life.  Kailyn is professional with a side of quirk, especially with her dorky obsession with Dax's old television show.  Their chemistry is potent from their first meeting and slowly simmers throughout the storyline, striking the perfect balance of tension with their hilarious banter.   
Even though Meet Cute wasn't the light and happy rom-com I was expecting, the story is filled with heart, heat, and humor that I found irresistible.  I may have shed a tear or two, but the laugh out loud moments made up for any sadness I felt.  There were a couple of characters I wouldn't have minded throat-punching, but that aside, I highly recommend having a Meet Cute of your own.
Want more? Check out these posts!