Thank you for the advanced copy of PUCKED OVER by Helena Hunting. All opinions are my own.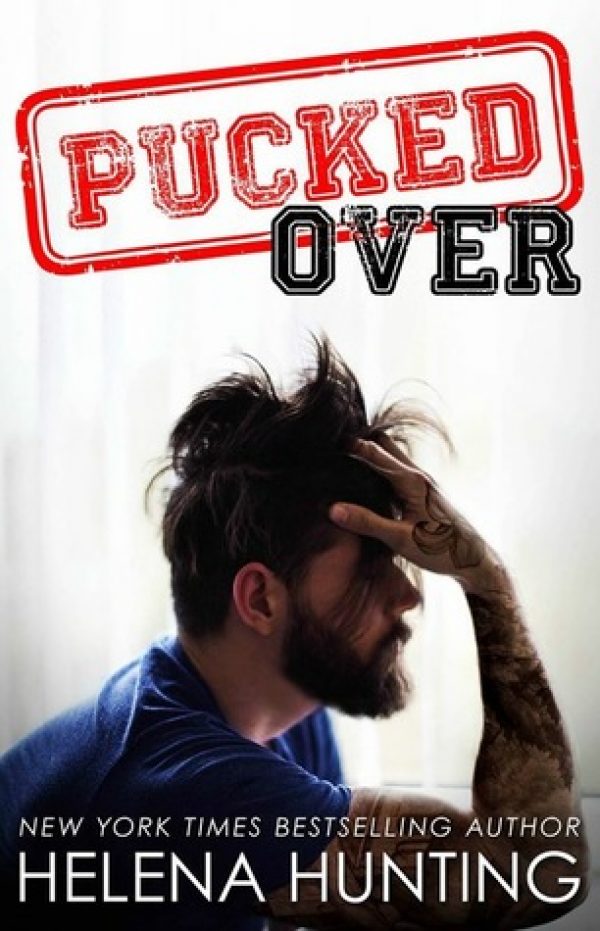 Lily LeBlanc isn't versed in the art of casual sex, but after seven years in an on-again, off-again relationship, she's definitely willing to give it a shot. And who better to try it with than her best friend's boyfriend's best friend? What could possibly go wrong? Nothing at all. 

NHL player, Randy Ballistic, lives up to his last name on the ice and in the bedroom. His best friend and teammate has recently given up the puck bunnies and traded them in for a real girlfriend. And she just happens to have a seriously feisty, extra-hot best friend on the rebound. Randy's more than happy to be Lily's spring board back into the dating scene. 

Casual sex is only casual until those pesky things called emotions get involved. Once that happens, someone's bound to gets pucked over.
Note: Clicking links on this site will take you to the retailer's purchase page.
Totally Bex is a participant in the Amazon Services LLC Associates Program, an affiliate advertising program designed to provide a means for us to earn fees by linking to Amazon.com and affiliated sites.
Other books in this series:

I loved this book so much, I want to shout "I LOVE RANDY BALLS!!!" from the rooftops and do Violet-style hip thrusts all over town!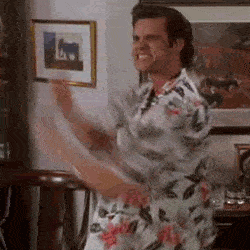 While I enjoyed the silliness of Violet in Pucked and the goofiness of Miller in Pucked Up, I downright loved Randy and Lily's story in Pucked Over.  Both characters are majorly sweet, delightfully swoony, and sometimes endearingly silly. However, I think the fact that they have hidden insecurities is what makes them so adorable and gosh darn lovable.
Randy dominates on the ice, and he has had no problem scoring with the bunnies (female, ahem, 'super fans'). Lily has just broken up with a douchebag who treated her poorly for the majority of their seven-year relationship. What is meant to be a rebound 'relationship' quickly veers into that limbo/gray area. Neither wants to get hurt, so they avoid the topic with each other and themselves.
I liked that Pucked Over is more subdued than the first two books, while maintaining the original characteristics that made the others so fun. Lily is a much more reserved and private person than Violet, so that is reflected in the writing. The clever banter and inappropriate humor is still there, but there is a level of emotion that I didn't feel with the previous books. That, right there, is why I loved this book so much!
If you are a fan of the series, I guarantee this is going to be a hit. If you haven't read any of the previous books, I think you will still enjoy this one—and you will probably go back and gobble up the goodness of the first two books right after you finish this one.
Outtake Scene from Pucked Over
Usually travel days bag me, but it doesn't matter that I've been on the road most of the day, or that I smell like the inside of an airplane. Lily's in Chicago. For multiple days. And this time I'm going to have more than twenty four consecutive hours in which to get her naked.
I don't think I've ever been this f*cking exciting to f*ck, like ever. Plus sleepovers. And pu$$y prison.
"Dude, I feel like I'm on the freaking Spinovator, relax," Lance knocks his knee against mine.
I didn't even realize I was bouncing my leg. I tap my fingers on my knee instead, but it's not working. I'm keyed right up.
In ten minutes we'll be at Waters' house. I figure we only have to stay for max half an hour, then I'll make up some excuse and take her back to my place. And then it's a f*ck free-for-all. I even bought her new panties and some fun "sleep wear" which is really just expensive scraps of lace that aren't going to stay on very long.
I pull out my phone and send a message to Lily:
I can't wait 4 pu$$y prison.
It's another ten minutes before they'll be here, so I run upstairs to one of the spare bathrooms and hunt down some mouthwash and deodorant so I don't smell like crap. When I come back down, Alex is yelling for a hand with the bags.
Which means Lily's here.
I take the stairs two at a time.
And there she is. Wearing jeans and a long sleeved shirt, face flushed, hair flipping out at the ends. I barely let her in the door before I pick her up and crush her against me. I know, without a doubt that I'm way more invested than I should be in this girl, but I can't seem to give a f*ck right now.
I'm already hard. Already thinking about how long we have to stay before I can get her out of here and take her back to my place. And maybe not give her back.
She shrieks and giggles as I bury my face against her neck and breathe her in. She smells like she's been drinking, and her skin is warm and sweet, like it always is. I part my lips against her neck and suck, then bite my way along her neck to her ear. "I can't wait to go to pu$$y prison."
I don't think she even realizes that she moans, or that it's loud. I look up to find all my friends staring at me. Lance looks like he's trying not to sh!t his pants, Miller and Alex both kind of look like they want to kill me right now and Darren looks amused. But all I want is a few minutes alone with her.
I spin around and survey the hall, there are three doors. At least one of them has to be a bathroom. I head for the closest one. As long as it has a lock on it, we're good to go.
"No way, Balls!" Miller shouts. "You and Lily aren't allowed in bathrooms together!"
I laugh and sidestep through a door. It's not a bathroom, it's the laundry room. Even better, there are solid surfaces.
I try to shut the door, but Miller's leaning against it. He's a big guy, with a good thirty pounds on me, and that's when he's not bulking up. But I have something I want, and she's standing right in front of me with those luscious lips parted, looking like she wants to be devoured as much as I want to devour her.
I lean into the door, pushing hard. I still have one arm wrapped around Lily's waist, so I set her down, giving myself the advantage.
"I need a little something right here." I tap my lips.
Lily glances at the mostly closed door, at Miller's shoulder pressed against it and she smiles, coy and sweet. She steps in close and runs her fingers through my hair. Her nails scratch my scalp and skim behind my ear. I feel like I'm an addict. Her touch is the drug I crave and right now I'm about to get my first hit.
She rises up on her toes and brushes her mouth over mine, tongue peeking out to touch my lip.
"Seriously, Balls, can't you wait, like, five minutes?" Miller grunts.
"I'm just saying hello, and I'm looking for a little privacy to do that." I shove the door with my shoulder and turn the lock, ignoring Miller's shouts. "And now we have some."
Lily winds her arms around my neck as I lift her up and set her on the closest surface, which just happens to be a dryer. The height couldn't be better. Lily parts her legs for me and scoots forward, wrapping her legs around my waist. And then we start grinding on each other.
I can't get enough of tasting her, so I kiss a path up her neck, ready for her mouth.
"You're terrible," she whispers, then gasps when I grab her a$$ and pull her tighter against me.
"I know. We don't have to stay here long—like fifteen minutes, and then we can go back to my place where we can play until you have to go back to Canadia."
Someone knocks on the door, it's probably Miller, but I'm right where I want to be, so I'm not inclined to stop what I'm doing. In fact, I'm wondering how hard it would be to get her naked right now, except the knocking is a little damn distracting. I try and slide a hand down the back of her jeans, but they're too tight.
"Why're you wearing pants? They're so inconvenient."
Lily laughs, it's breathy and soft, but she wraps her legs tighter around me and I keep on grinding. The laugh turns into a moan, and she breaks out into goosebumps.
I'm pretty much dry f*cking her. And that's when I realize, this is just like that time in the bathroom at the exhibition game. All the signs are there; the way she's gripping my hair, the little moans that get louder with every shift of her hips, the soft whimper that turns into my name.
I slip a hand under her shirt, skimming soft, hot skin until I reach the underside of her bra. It feels like satin. Pushing the cup up, I find her nipple and brush my thumb over it, feeling the skin tighten in response.
"I seriously need you naked. It's not even funny," I groan against her mouth.
Clearly she feels the same way, because she starts rubbing on me harder, faster and her grip on my hair tightens even more.
I break the kiss, biting back a smile at her despondent whimper. "You're gonna come aren't you?"
She nods furiously. "Uh-huh."
"I should be inside you for that."
She groans again, gripping the back of my neck like she's trying to get my mouth back.
But I want to see her come. I want to see what happens when I barely touch her, because I know later, that when there aren't any clothes in the way, I get to put my mouth on her, and be inside her, and watch all those orgasms happen. Just for me.
I pinch her nipple hard and pull her in tight. I feel her toes curling against the back of my legs. Her entire body goes still for a fraction of a second, and then she shakes hard, like she's trying to control it. But she can't, just like I can't control this thing happening with her. And if I don't get to be in control, then neither does she.
Lily bites her lip, as if she's holding in the sound that comes with the sensations, but she doesn't have control of that either. It's a high-pitched moan that includes my name. Her eyes are wide, her lips parted, breath coming out in sharp gasps. And the way she's looking at me, it's the reason I want to keep her with me the entire time she's here.
She's not even done coming, not even close, when the door bursts open. Her muscles are tight, and her panic is clear. "Ride it out," I whisper.
I don't take my eyes off her though, because watching her come is my favorite thing. Apart from just being in her physical presence.
"Oh, wow." That's Sunny.
"Is she—" Charlene starts.
"Oh, definitely," Violet interjects. "Check out her toes."
Lily looks embarrassed as f*ck, but I can't stop smiling. I'll deal with the epic case of blue balls I'm gonna be rocking to see her lose control like that.
Want more? Check out these posts!