Thank you to Berkley for the advanced copy of WHEN WE LEFT CUBA by Chanel Cleeton. All opinions are my own.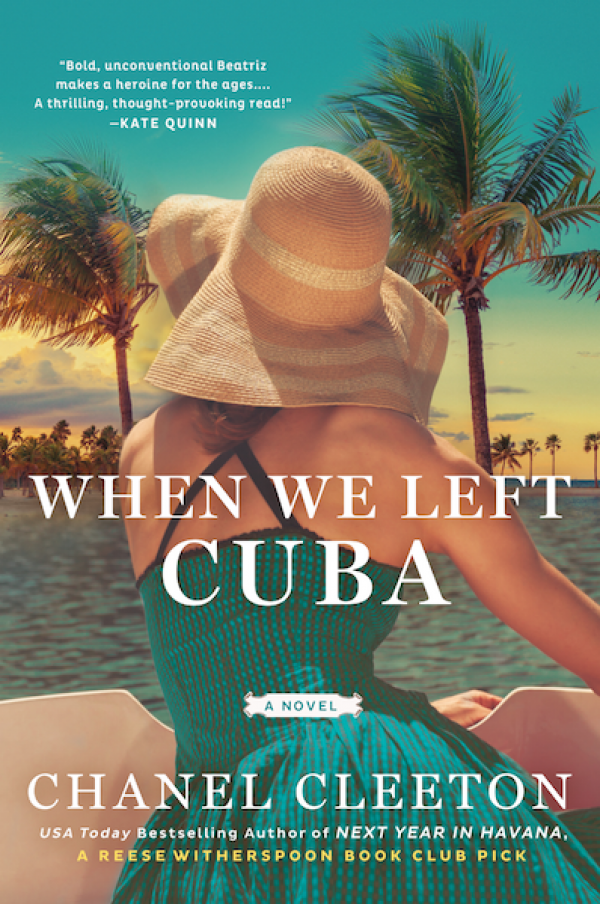 Beautiful. Daring. Deadly. 

The Cuban Revolution took everything from sugar heiress Beatriz Perez–her family, her people, her country. Recruited by the CIA to infiltrate Fidel Castro's inner circle and pulled into the dangerous world of espionage, Beatriz is consumed by her quest for revenge and her desire to reclaim the life she lost.

As the Cold War swells like a hurricane over the shores of the Florida Strait, Beatriz is caught between the clash of Cuban American politics and the perils of a forbidden affair with a powerful man driven by ambitions of his own. When the ever-changing tides of history threaten everything she has fought for, she must make a choice between her past and future–but the wrong move could cost Beatriz everything–not just the island she loves, but also the man who has stolen her heart…
Note: Clicking links on this site will take you to the retailer's purchase page.
Totally Bex is a participant in the Amazon Services LLC Associates Program, an affiliate advertising program designed to provide a means for us to earn fees by linking to Amazon.com and affiliated sites.
Other books in this series:

As I was reading Next Year in Havana (read my review here) last year, I was so intrigued by the fiery and outspoken sister, Beatriz, and hoped that we would get to hear her story.  Well, I got my wish and When We Left Cuba is all about Beatriz and what happened after her family was exiled from Cuba to southern Florida by the Castro regime in the 1960s.  
This striking story about a woman who makes it her mission to avenge her brother's death and bring down the man responsible is riveting from beginning to end.
Beatriz's tale is full of espionage, covert operations, and dangerous missions—but aside from her desire for revenge, she's a woman who falls in love with a man who will never be able to leave his own sense of duty and obligation for her, she's a woman who fights for her place in a society that looks down on her for being an outsider, and she's a daughter who will never be a placid and demure wallflower looking to be taken care of by a husband. 
Beatriz is formidable and fierce and she doesn't need a man to rescue her, thankyouverymuch.
Cleeton does such an amazing job of bringing both the United States and Cuba of the 1960s to life. The descriptions and imagery are vivid, the storytelling is sharp, and the characters pop off the page.  
There were a couple of places where the pacing felt heavy, but this is the kind of story that you can feel how much love and history has been poured into each chapter. 
If you love historical fiction with a side of glamour, romance, and intrigue, When We Left Cuba will be right up your alley and I highly recommend it.
Want more? Check out these posts!