Thank you for the advanced copy of OUT OF BOUNDS by RS Grey. All opinions are my own.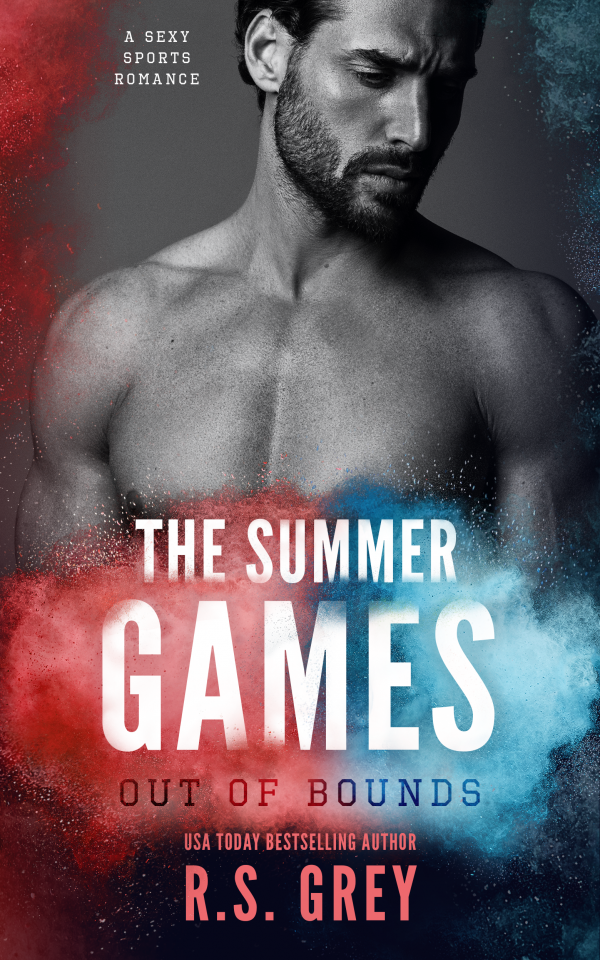 I despise Erik Winter.

He's arrogant and cruel—a man I wouldn't wish on my worst enemy—and by some twisted turn of fate, he's my new Olympic gymnastics coach.

I've had to contend with gruff coaches in the past, but Erik is far worse. His stern demeanor complements a body built for intimidation, and his reprimands come from a mouth so cunning, I know it could strip me of my defenses—if I let it.

Though each of us would love to be rid of the other forever, we are bound to each other by need and necessity. I'm his rising star, his best shot at proving himself to his critics. And without a coach, I have zero chance of winning gold in Rio.

The easiest way forward would be to wave a white flag and make peace with the man I'll be sharing close quarters with for the foreseeable future, but he is intent on war.

Fine. By. Me.

If he pushes me, I'll push back harder. If he wants to test me, to play with my head, I'll show him just how many boundaries I'm willing to cross. Because I know it's not a choice between winning or warring—not if you can have them both. At the end of it all, I plan on leaving Rio with gold around my neck and his icy heart in the palm of my hand.
Note: Clicking links on this site will take you to the retailer's purchase page.
Totally Bex is a participant in the Amazon Services LLC Associates Program, an affiliate advertising program designed to provide a means for us to earn fees by linking to Amazon.com and affiliated sites.
Other books in this series:

I love everything about gymnastics, especially Olympic gymnastics.  I also enjoy a good enemies-to-lovers book from time to time.  Put those two together and you have the hot and explosive combination in Out of Bounds.
Brie is a 20-year-old Olympic-level gymnast.  She has trained her entire life to make it to the Games.  Her mother has sacrificed everything to make sure that Brie continues to live her dream.  Brie wants to win more than anything to pay her mother back for all of her support.
Erik is a former gymnast who owns a gym in Seattle.  His father falls ill, so Erik is appointed head coach of the women's gymnastics team.  He knows that he will have to prove himself worthy by pushing his team to be the best they can be.  The last thing he expected was someone like Brie to walk through his door.
This book is fiery, in more ways than one.  Brie and Erik have a volatile relationship from their very first interaction, but it just picks up steam from there.  They are both stubborn and protective of their true feelings, so it leads to more head-butting than I have ever seen before.  They are fighting a war with each other and there are many battles.  
This is also a steamier story than you may have seen from Grey before.  Muy Caliente!
While I enjoyed the most interactions between Eric and Brie, it did seem to be a little extreme on both of their parts.  However, the push and pull between them were fantastic and the ending is super sweet.  
I also think that each of Brie's teammates should have their own book.  They are hilarious and I would definitely read more about them. 
So, if you are a sports romance fan like me, or like the enemies-to-lovers trope, you are going to love Out of Bounds.  I, for one, can't wait to see what is next for this series!
Want more? Check out these links!