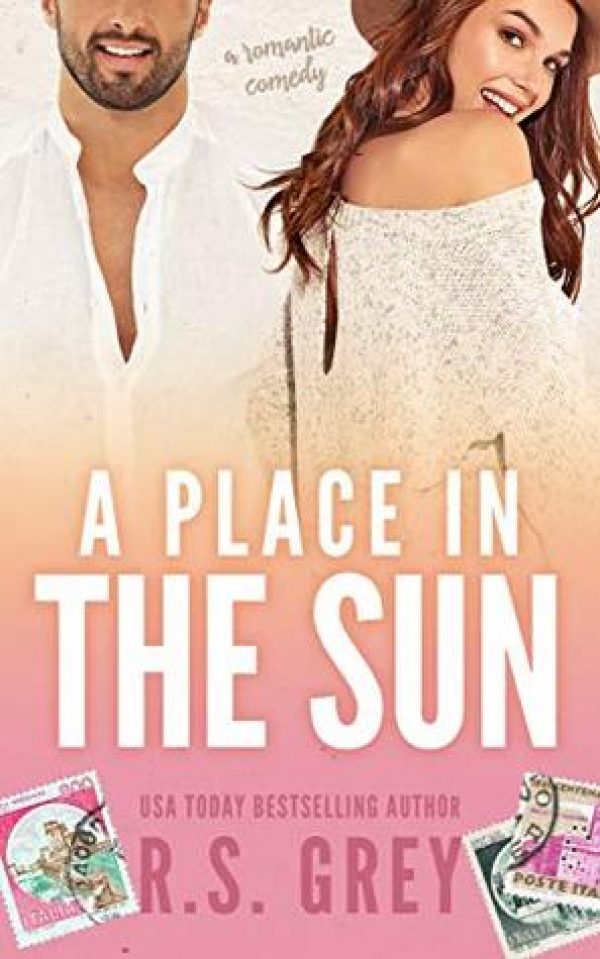 When her mother's incessant matchmaking hits an all-time high, Georgie Archibald does what any sensible woman would do: she flees the country.

Seeking refuge in the picturesque seaside village of Vernazza, Italy, Georgie's only plan is to lie low, gorge herself on gelato, and let the wine and waves wash her troubles away… that is until she wakes up in a bed that belongs to the most romantic-looking man she's ever seen.

Gianluca.

After going out of his way to rescue her, the former London financier turned mysterious recluse makes it clear that despite acting as her white knight, he has no plans to co-star in her fairytale.

But Georgie isn't asking for his heart—she's merely intrigued.
 
After all, Gianluca isn't just gorgeous—tall and tan from days spent in the sun—his touch sets her world on fire. With him, Georgie experiences the most intoxicating passion she's ever known, and it only takes a few steamy nights for her to realize that sometimes running away from trouble is the best way to find it.
Note: Clicking links on this site will take you to the retailer's purchase page.
Totally Bex is a participant in the Amazon Services LLC Associates Program, an affiliate advertising program designed to provide a means for us to earn fees by linking to Amazon.com and affiliated sites.

I loved meeting Georgie in her brother's book, The Summer Games: Settling the Score and I couldn't wait to read more about her.  I was hoping to see her come into her own, out of the shadow of Freddie's success.  A Place in the Sun is exactly that for Georgie, both a journey into independence and learning to take life by the reigns.  Georgie is spunky, adorable, kind, and certainly a pint-sized force to be reckoned with.  She's a refreshing take on a modern heroine and I found her story quite delightful.
After being set up on multiple (and horrible) blind dates by her mother, Georgie is ready to set out on her own to find a husband.  Armed with a map and a general idea of where she is going, Georgie lands in Vernazza, Italy.  She literally stumbles into the beautiful man she is destined to fall in love with.
Gianluca is a reclusive jack-of-all-trades who lives in Vernazza.  After a life-changing loss, which he is still mourning five years later, Luca is not looking to fall in love again.  All he knows is that Georgie is magnetic and captivating and he can't stay away from her.  Their relationship forces him to reevaluate his life and make positive, healing changes.
I have read several of RS Grey's books and I can honestly say that this is my favorite so far.  There is a noticeable maturity in the writing and the story flows so well.  It combines humor and heart in a story about discovering yourself and finding happiness.  The location, the food, the wine are all to-die-for and the characters are sweetly flawed and charmingly realistic—and I was captivated by every bit of it!
Want more? Check out these links!