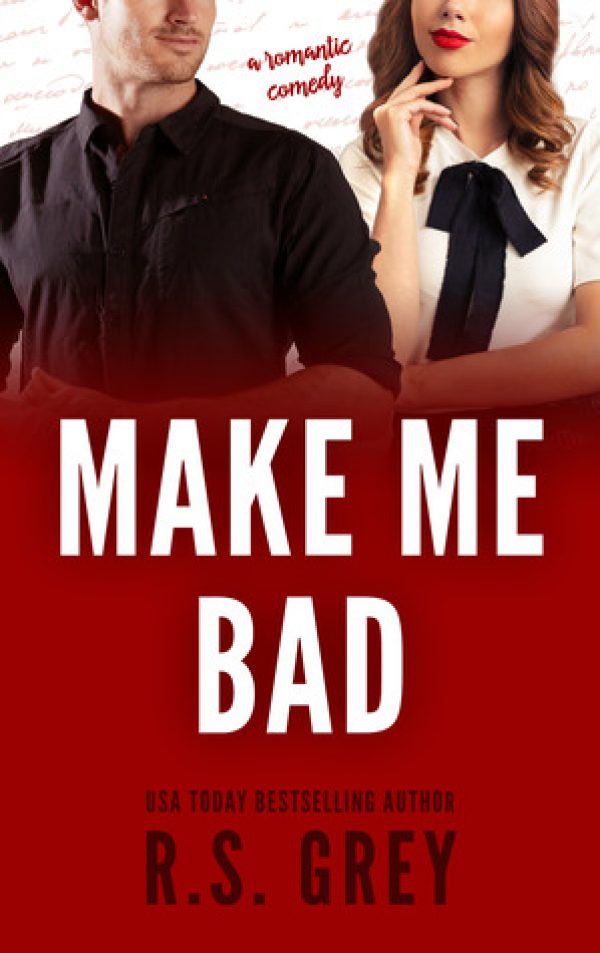 I was issued a warning: stay away from Ben Rosenberg. 

As Clifton Cove's resident "king", he thinks he's entitled to anyone and anything.

The trouble is, I've spent my whole life following the rules and playing it safe. I know what it feels like to be the good girl. I'm the police chief's daughter and a librarian—for adorable children, no less. My wardrobe consists of colorful sundresses and baggy jeans. I might as well have a Post-it stuck to my forehead that reads: Yup, she's a virgin.

An all-nighter with a fictional hunk is about as exciting as my life gets, until one day, fate decides to take pity on me and shove me straight into the path of Mr. Off-Limits himself.

Oof.

Just as I suspected, every inch of him promises to be my demise. Up close, he's tall, menacing, dangerously handsome—the type of man who's never spent a single moment worrying about the opinions of others. A well-behaved girl would do as she's told and avoid him at all costs, but I'm overdue for a little rebellion. 

No more Friday nights sprawled out on the couch in my comfiest pajamas. No more wishing I had the courage to misbehave. 

Everyone thinks Ben is going to ruin me.
They think he'll chew me up and spit me out.

Well, Ben…go ahead.
Tempt me. Taunt me.
Make me bad.
Note: Clicking links on this site will take you to the retailer's purchase page.
Totally Bex is a participant in the Amazon Services LLC Associates Program, an affiliate advertising program designed to provide a means for us to earn fees by linking to Amazon.com and affiliated sites.

Just when I think I couldn't love RS Grey's books any more than I already do, she comes out with one like Make Me Bad and proves me completely wrong. Not only is it adorable and charming and cute, but it also checks all of the boxes I love in a romantic comedy: a delectable slow burn, tons of witty banter, a sweet and charismatic hero, and a heroine you can picture being best friends with in real life.
Madison is a 25-year-old children's librarian who wishes for more excitement in her predictable, ho-hum life. Her birthday wish comes true in more ways than one when Ben Rosenberg swoops in to be Madison's knight in shining armor. What starts as a shaky secret friendship, blossoms into one of the swooniest relationships I've read in a while.
Madison's family is a bit overprotective and even though Ben's reputation with them isn't stellar, he works very hard to prove their prejudice wrong. I love that he didn't give up on Madison and kept his promise to help her. Not only did she come out of her shell, but she also blossomed into a fun-loving, independent woman who realizes her worth. Good job, Ben!
With subtle hints of Beauty and the Beast, Romeo and Juliet, and Pride and Prejudice mixed in, Grey gives us a fairytale romance an introverted bookworm like Madison can only dream of. The secondary characters added some hilarious moments and proved to be some of the best friends you could ask for. Oh, and the surprise in the epilogue? Amazing and perfect.
This is my thirteenth book by RS Grey and I never want her to stop writing so that I don't have to stop reading her words. Like, ever. Make Me Bad is one of my favorite reads of the year and its only March—which makes me very excited for Grey's upcoming summer release.
Want more? Check out these posts!