I purchased a copy of PERFECTLY DAMAGED by E.L. Montes to read and review.  All opinions are my own.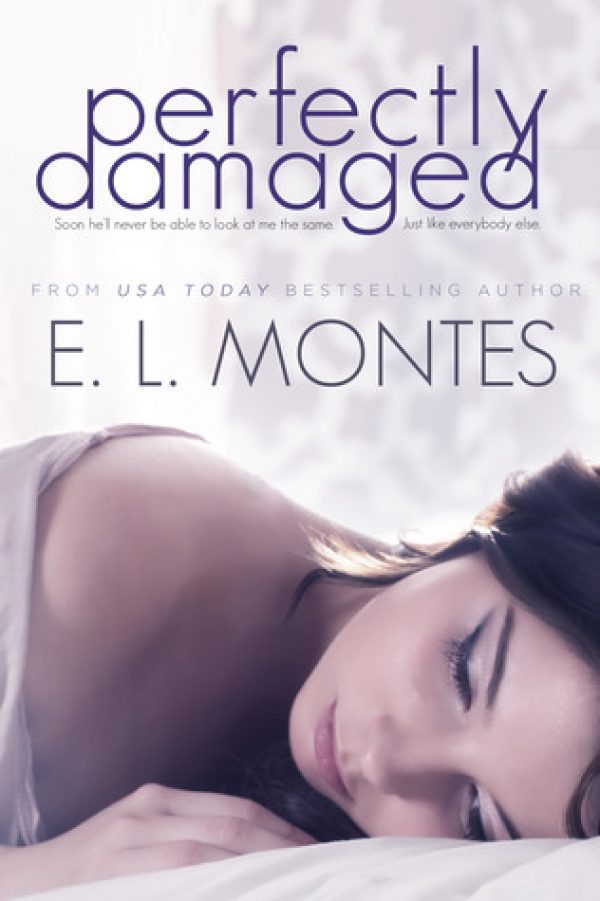 Schizoaffective disorder: a mental illness in which a person experiences a combination of mood disorder and schizophrenia symptoms.
I know about this illness — very well — because I suffer from it. It's been four years since my diagnosis, and ever since, I've been living in a dark hole. Voices constantly invading my thoughts. Hallucinations. All of which force me to question if what I'm experiencing is even reality. But here I am, still hanging on, still breathing and living through it.
That is, until he stumbled into my life. Logan Reed. I don't want any part of him. I've pushed him away, but he isn't easily deterred. I've told him I'm different, but he doesn't care. He's trying to slowly break me down. I'm trying just as hard not to let him. He doesn't know how truly damaged I am; what will happen when he does? I know the truth — he'll never be able to look at me the same way again. Just like everybody else.
Note: Clicking links on this site will take you to the retailer's purchase page.
Totally Bex is a participant in the Amazon Services LLC Associates Program, an affiliate advertising program designed to provide a means for us to earn fees by linking to Amazon.com and affiliated sites.

I was intrigued by the synopsis for this book, and I couldn't wait to dive in. I'm pretty sure that mental illness isn't the easiest subject to write about, and E.L. Montes handles it beautifully and with finesse.
Jenna McDaniel has schizoaffective disorder and is haunted by the loss of her sister, Brooke. She lives at home with her spiteful mother (who I wanted to slap more than once) and her workaholic father.
Each of them is suffering in their grief and dealing with the loss of Brooke in different ways. She was the only one who really understood Jenna, so losing her was a devastating blow.
After her death, Brooke's best friend, Charlie, steps in to become a surrogate sister for Jenna and helps her survive her dark days. 
Medication and therapy don't seem to be working, her mother is embarrassed by her illness, and her father works too much to understand just how broken Jenna really is.
Then she meets Logan. He works in construction and his uncle's company is hired to build a guesthouse for Jenna's family. 
Even though Jenna tries to hide her illness from Logan, he is patient and persistent with her. He is a bit of a kindred spirit, knowing what it means to lose someone you love.
I also wanted you to realize that even though the pain will always be there, I'm living proof you can get past this. Right now I know it feels impossible, but one day you'll look back and see how far you've come.
I am happy that this isn't an 'insta-love' story, and that their mutual attraction is allowed to build slowly. Logan is able to show Jenna that she deserves to be loved, despite what the voices in her head (and her mother) may say.
The story is told from Jenna's and Logan's perspectives, both in present tense and with flashbacks. I appreciated the peeks into Jenna's past, especially when she was first diagnosed. Her distress and confusion are conveyed perfectly.
I truly can't imagine being 17 years old and not knowing what is real and what isn't. It was truly heartbreaking to see Jenna at her lowest points.
Though the book deals with heavy topics, there is a lightness to offset the darkness. The banter between the characters helped to break up the heavy subject matter.
In my opinion, 'Perfectly Damaged' is perfectly written. It is a touching love story, a realistic portrayal of mental illness, and a healing journey between two broken people.
Want more? Check out these posts!