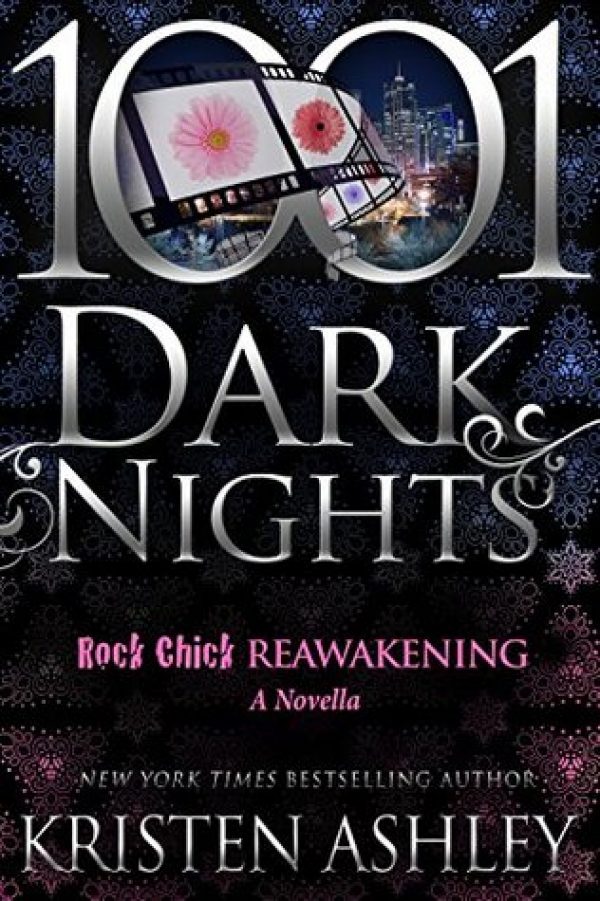 From New York Times bestselling author, Kristen Ashley, comes the long-awaited story of Daisy and Marcus, Rock Chick Reawakening. A prequel to Kristen's Rock Chick series, Rock Chick Reawakening shares the tale of the devastating event that nearly broke Daisy, an event that set Marcus Sloane—one of Denver's most respected businessmen and one of the Denver underground's most feared crime bosses—into finally making his move to win the heart of the woman who stole his.
Note: Clicking links on this site will take you to the retailer's purchase page.
Totally Bex is a participant in the Amazon Services LLC Associates Program, an affiliate advertising program designed to provide a means for us to earn fees by linking to Amazon.com and affiliated sites.

No one, and I mean no one, can write strong as steel heroines and mysterious alpha males quite like Kristen Ashley. Rock Chick Reawakening is no exception.  It has everything I have come to love in her books from the sweet, but fiery attitudes to the clipped, but powerful dialogue to the descriptive scenes that paint a complete picture in your imagination.
Daisy's backstory is so heartbreaking and powerful.  In fact, I was misty-eyed several times while learning everything that she has been through.  Coming from a trashy and completely unsupportive mother, she had a lot to overcome in life.  With the help of elderly Miss Annamae, a woman who saw the best in her, she made it out to Denver to start a new life.  This puts her directly in the path of Marcus Sloane.
Marcus is a successful businessman, but he's not exactly on the right side of the law.  He has a vision for his life and he isn't going to let anyone stop him from getting it.  That includes a wife to share his life with him.  He's waited a long time for her, but one look at Daisy and he knows that she is the woman for him.  He plays the long-game with her, but that bet pays off.
Daisy and Marcus seem like complete opposites, but that's exactly what makes them perfect together.  Daisy has a larger than life personality, loves bedazzling everything that can be, and teases her hair to the sky.  Marcus is quiet and controlled, dresses impeccably, and is a scary guy when he needs to be.  They overcome so many obstacles and get their hard-won happiness.  It was a fantastic treat to read!
Rock Chick Reawakening might be a novella, but it was not lacking in the drama or the feeling of a full-length novel.  In fact, I could have read more about these two and their beginning, so the length is my only complaint.  If you're a fan of Kristen Ashley or you have been missing the Rock Chick world, you're definitely going to want to read this!
"You, thinkin' I'd have a problem with you bein' Marcus Sloan," I expanded.
"Do you know who I am?"
"Nope." I shrugged. "Don't care either. Though, that's to say 'nope' don't mean that I don't know. I just don't really know. I still don't care. And that's not why I don't wanna have dinner with you."
"I'm still not understanding."
"Honey bunch, I'm a stripper."
"Yes. And?"
I shut up.
Dear God, he thought I thought I was better than him.
No.
He thought I thought I had reason to think I was better than him.
"I don't judge," I said quietly. "Life's life and a person's gotta do what they feel they gotta do to get along in it."
"This is correct."
"So I don't care what you do or who you are."
"And this delights me."
My heart started racing because it did. It delighted him.
And I knew this because his eyes were again twinkling.
"Men are a$$holes," I shared.
"Some of them are, yes," he somewhat agreed.
"Not met many who aren't. My count, all my life, that number equals two."
Those twinkling eyes stopped twinkling in order to flash.
"Just two?"
"Yup. Two," I confirmed.
"Although I find that knowledge upsetting, I'll share I'd like to make that three," he told me something I already (mostly) got.
Want more? Check out these posts!