I purchased a retail copy of GIRL BY ANY OTHER NAME by MK Schiller to read and review.  All opinions are my own.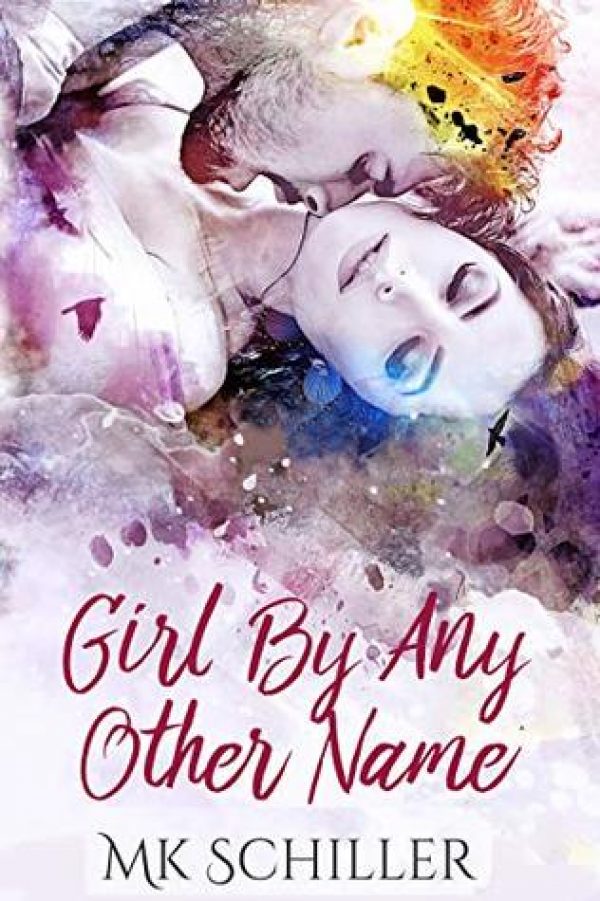 I fell in love with her. Then she died. But that's not the end of our story.
I met Sylvie Cranston when I was ten years old. Back then, she was the annoying, weird girl who had moved next door and got me in trouble. But by twelve, we became friends when I taught her how to bait a fishing line and she showed me the value of a selfless act. At fourteen, she owned my heart.
At seventeen, she died.

Or so I was told. But I don't believe it. Sylvie is part of my soul. I would know if she was no more. I searched and prayed for her to come back to me. Finally, I just waited for her.
Ten years later, she strolled into the English lit course I taught. Only this girl claimed her name was Sophie Becker and she had no idea who I was. But I'm not giving up. I'm going to get the girl I love back and protect her from the danger that took her away all those years ago.
My name is Caleb Tanner and this is our story.
Note: Clicking links on this site will take you to the retailer's purchase page.
Totally Bex is a participant in the Amazon Services LLC Associates Program, an affiliate advertising program designed to provide a means for us to earn fees by linking to Amazon.com and affiliated sites.

This book was a totally random find for me. I was looking for 'something different' to read, and did I ever find it in Girl By Any Other Name.
The story sucked me in from the first page, and I couldn't put it down until it spit me out at the end.
At the risk of sounding cheesy, Cal and Sylvie are so cute together. Cal is sweet and protective, while Sylvie is guarded and somewhat strange. 
Wanting to know her secret, trying to figure it out before it was revealed, kept me glued to my Kindle. Their sweet friendship built gradually, and it was charming to read.
I have to admit, it did feel a little like two separate books—before Sylvie's death and after. The story seemed to lag somewhat in the middle, but it picked up steam (read: lots of sex) and then came to an explosive ending. 
I love when a book has the ability to surprise me, and honestly, I didn't see this one coming.
So, I say, "Read this book". Be charmed by the beginning, get through the middle where it feels a little predictable, and then be surprised at the end. I think you will love it, too.
Note: This book was originally published in 2014 as "A Girl By Any Other Name" and was re-released in 2019.
Want more? Check out these posts!