TWISTED BOND by Emma Hart is the first book in the Holly Wood Files series.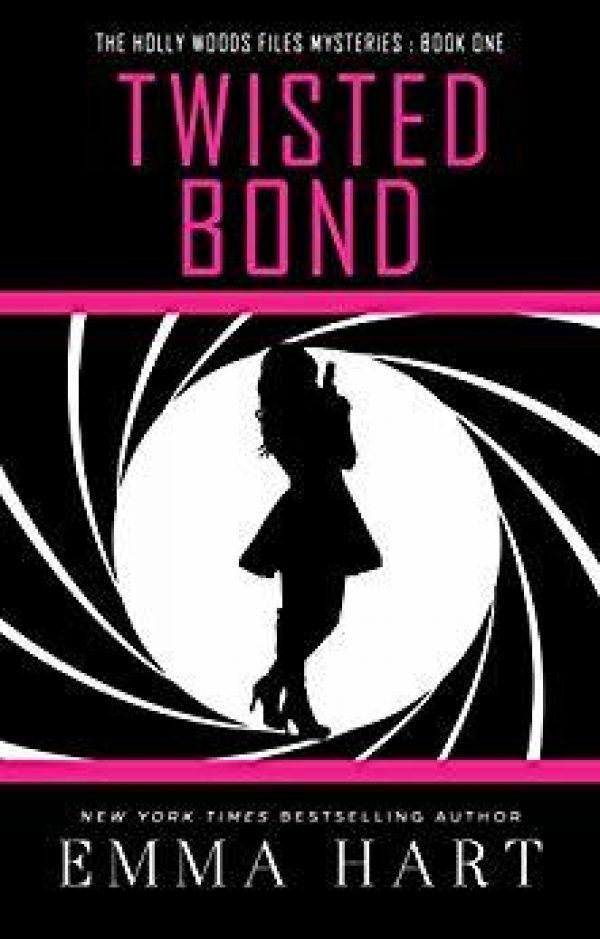 I'm an Italian-Texan woman in a family full of cops. I'm passionate and shoot before I think. You only f*ck with me if you're stupid.
Photograph cheating spouses. Hand over the evidence. Cash my check.
That was my plan when I returned home to Holly Woods, Texas, and became a private investigator.
Finding the dead body in my dumpster? Yeah… Given the choice, I think I would have opted out of that little discovery, especially since all three of my brothers are cops. And my Italian grandmother is sure the reason I'm single is because of my job.
Of course, my connection to the victim is entirely coincidental. Until I'm hired by her husband to investigate her murder and shoved bang-smack into the path of Detective Drake Nash. My nemesis, a persistent pain in my ass, and one hell of a sexy son of a b!tch.
Shame he still holds a grudge from that time I shot him in the foot twelve years ago, or we could have something. In another life.
So now all I have to do is avoid my nonna's blind dates, try not to blackmail my brothers into giving me confidential police files, and absolutely do not point my gun at Drake Nash. Or kiss him. Or jump his bones.
All while I hunt down the killer.
Sounds totally simple—until a second body proves that sometimes things that start as coincidences don't always end up that way…
Note: Clicking links on this site will take you to the retailer's purchase page.
Totally Bex is a participant in the Amazon Services LLC Associates Program, an affiliate advertising program designed to provide a means for us to earn fees by linking to Amazon.com and affiliated sites.
"Why are you here?"
He pulls his ear defenders down. "Out here?"
"Here." I yank off my ear defenders. "At my parents' for family dinner. Out here, bugging me. Take your pick. I'll take a reason for either."
"Your nonna appears to have taken a real good likin' to me. If I didn't know better, I'd say she's tryna set us up."
"Clearly, she's losin' her mind," I snap, reloading my gun again before tucking it back into my boot. I fold my arms and meet his eyes. "And out here? Why are you here?"
Nothing. Just silence. Just those [email protected] beautiful eyes boring into mine.
"No? Okay." I walk past him, pushing hair from my face.
"Don't go out with him again." His arm shoots out to stop me, and his words hit me hard. "Gio."
"Since when has it been any of your business what I do?" I face him, narrowing my eyes as our gazes collide. "Last I checked, I'm a single, grown woman, and if I want to go out with someone, I will."
"He's not the kind of guy you need."
"Neither are you," I reply, running my eyes down his white shirt, which is untucked over his dark-blue jeans. The bottom of his shirt is gaping, allowing me a view of a triangle of tan skin with a smattering of dark hair. I linger there for a moment before pulling my gaze back up. "Yet here we are, having this conversation, you thinkin' you know what's best for me."
Additional Books in This Series