Thank you for the advanced copy of A POUND OF FLESH by Sophie Jackson.  All opinions are my own.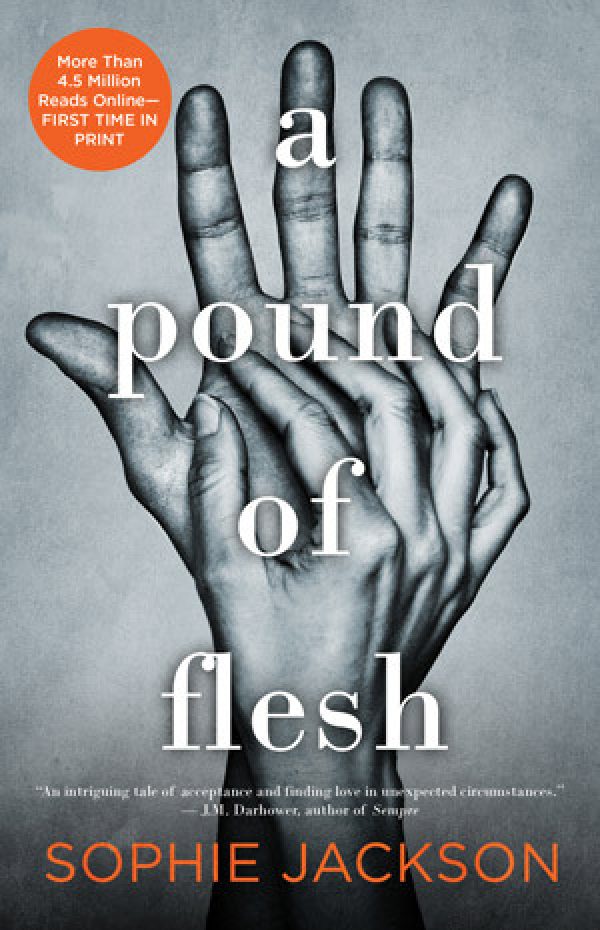 Orange Is the New Black meets Jennifer Probst's New York Times bestselling Marriage to a Billionaire trilogy, featuring a strong-minded prison tutor who discovers that her sexy bad-boy student is far more than he appears to be.

Haunted by nightmares of her father's street murder fifteen years ago, Kat Lane decides to face her fears and uphold his legacy of helping others by teaching inmates at a New York prison. There she meets arrogant Wesley Carter, who's as handsome as he is dangerous, as mysterious as he is quick-witted, and with a reputation that ensures people will keep their distance.

As teacher and student, Kat and Carter are forced to leave their animosities at the door and learn that one should never judge a book by its cover. As Carter's barriers begin to crumble, Kat realizes there's much more to her angry student than she thought, leaving them to face a new, perilous obstacle: their undeniable attraction to one another.
Note: Clicking links on this site will take you to the retailer's purchase page.
Totally Bex is a participant in the Amazon Services LLC Associates Program, an affiliate advertising program designed to provide a means for us to earn fees by linking to Amazon.com and affiliated sites.
Other books in this series:

A Pound of Flesh may be the debut novel for author Sophie Jackson, but you definitely would never know it. I loved this story!
It was so well written, sweet, gripping, HOT, and engaging. The plot and the characters were both strong and completely fleshed out.
Riveted from the very first page of the prologue (and almost in tears by the end of it), I had to see where the story would go.
Also, the fact that it was a forbidden love story between a teacher and a student–not to mention that this story started out as a Twilight fan-fic–kept me intrigued.
Both Carter and Kat are at the Arthur Kill prison because of their damaging pasts and their debts to repay because of them. I admired their loyalty and their determination to persevere.  Of course, they went about it in different manners.  
Kat chose the altruistic route, becoming a teacher to give make a difference and following her father's wishes, while Carter used his prickly attitude, tough exterior, and cunning to survive.
Once Carter and Kat meet, their connection is immediate and intense. However, their love develops and deepens throughout the story.
I enjoyed seeing them gain the confidence to overcome the past that has haunted each of them and eventually grow to depend on each other.  There was such a sweetness in the insecurity, uncertainty, and sense of discovery.
As the relationship between Carter and Kat progresses, the forbidden aspect of the story becomes less of a focus. The details of Carter's life outside of the prison walls are slowly revealed and you can't help but to root for him.  
It makes Kat's total devotion to him completely understandable and make your heart break for him.  When the odds seem insurmountable, you will be cheering them on to overcome the obstacles in their way (and trust me, there are plenty of those).
In the end, the story is wrapped up nicely with a cute epilogue, but the setup for a second book remains. I hope you enjoy this book as much as I did.
Want more? Check out these posts!