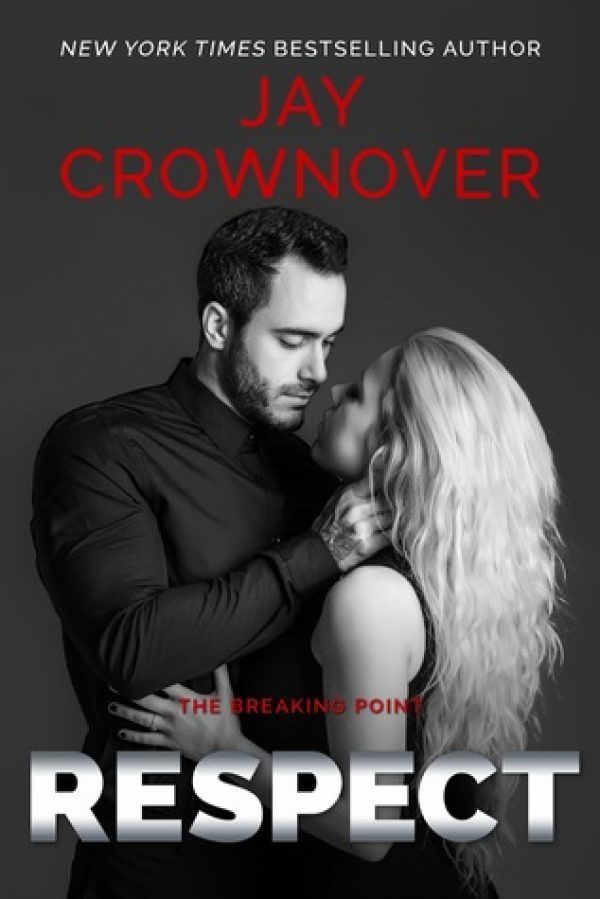 Once upon a time, there was a beautiful princess who called a corrupt kingdom home sweet home. 

Protected and sheltered from the worst the world had to offer, she fell in love with the crumbling city that burned and blazed around her. Every dirty corner, every scary shadow, found a place within her heart. So did a man who was violent and dangerous, just like the streets she claimed as her own. 

He was all business and brutality, except when it came to her. With her, he was calm, caring, and heartbreakingly patient.

He warned her over and over that he wasn't the man for her, but she refused to listen. She never expected either the streets or their enforcer to hurt her, since she'd given her heart so completely to both.

She should have known the streets in the Point were always going to be savage, and so was the man committed to keeping control of them in the hands of criminals and bloody kingpins. 

Blindsided by a betrayal which cut so deeply she was sure the wounds would never heal, the princess fled the home she loved and the man who broke her heart. Throwing away her rusted, twisted crown was supposed to help her forget. All it did was make her long for everything she left behind. She told herself she would never go back, but in this tormented kingdom, family is everything. Eventually, she has no choice but to return. 

While she was gone, the people who loved her worked hard to make the city safe, and the man who destroyed her sank deeper into the darkness. Going back shouldn't feel like surrender… but it does. As this pretty princess hovers on the edge of the unknown, the past attacks with a vengeance. It's a good reminder that puppy love eventually grows up and turns into something with sharp teeth and one hell of a bite. 

She never asked for the keys to the kingdom. She'd much rather go out and build her own.
Note: Clicking links on this site will take you to the retailer's purchase page.
Totally Bex is a participant in the Amazon Services LLC Associates Program, an affiliate advertising program designed to provide a means for us to earn fees by linking to Amazon.com and affiliated sites.
Other books in this series:

It's been a long time coming for Booker and Karsen's story, but it is finally here–and OMG it was well worth the wait!  Jay Crownover does not disappoint and brings every bit of the delectable tension, explosive chemistry, and life-endangering drama you would expect from the characters of The Point.  Long story short, it was SO worth the wait!
Karsen has always been the 'little sister' of the series, delegated to off-limits status where Booker is concerned.  After having her heart broken at 18 and running away to college, she thought the time away would diminish her love for Booker, who she has always loved from afar.  What she discovered is that once you grow up in a place like The Point, there's no such thing as a normal college experience.  She's all grown up now, but Karsen is aimless and something important is missing from her life.
Enter Booker, the enforcer and henchman of the rulers of The Point.  He's done some very bad things in his life, but loving and protecting Karsen wasn't one of them.  After four long years, he's finally going to reclaim what's his.  Booker knows that it won't be easy, but fighting for Karsen is exactly what he's willing to do, even if it costs him his life or his freedom.
I've been chomping at the bit to get my hands on this story!  Karsen and Booker were THE COUPLE I couldn't wait to see come together, but knowing that it is the final book of the series made it slightly bittersweet.  However, I would change nothing about this story.  From start to finish, it kept me on the edge of my seat, it broke my heart by revealing details of Booker's past, it reinforced what I already knew about Karsen's goodness and light, and it kept me reading until the wee hours of the morning. 
I love the 'dark and dirty' side of Jay's writing and this series is unforgettable.  I highly recommend it if you like gritty, twisty, and suspenseful stories about fighting for struggling underdogs, reclaiming a place in the world through dubious means, and dangerous men brought to their knees by the women they love.
~Karsen~
I was stuck to the spot, trapped by all the jagged, sharp pieces of my broken fantasies. I wanted to bolt, to run as far away as I could, but I couldn't move. I felt like the shards would rip me to shreds any direction I turned. Even when the naked woman continued making out with the man of my dreams right in front of me, I was stuck in the same spot. The noises they were making were loud and graphic and all-encompassing. I could hear them echoing in the empty places in my chest where my heart used to be.
Finally, the other woman in the skintight leather skirt and black bra walked over to where I was locked in place. Her hand was light on my arm and she touched me like I was made of glass, even though I wanted to claw her eyes out.
I blinked up at her numbly, letting her guide me around and tow me toward the open front door. "Don't worry, sweetie. There are better guys out there for someone like you. Guys much nicer than the type of guy Booker is…he's made for women like me. You are still too new, too pristine, honey, and all he'll do is ruin you."
Everyone said that. I was sick to death of everyone telling me that. I didn't want someone better for me. I wanted Booker.
I finally gasped, pulling a burning breath into my starved lungs. "Today's my birthday." The words came out on a shuddering sob. I have no idea where that came from, why I'd share such an intimate detail with the woman who was next in line for Booker's dick. I'd stop thinking rationally the second I heard the giggling through the door.
She made a sympathetic noise and patted my arm. "Happy birthday, honey. You deserve something special."
"Roxy. Get back in here. We're moving to the bedroom." The other girl's voice was excited, and I felt her words settle in my stomach like a lead weight.
"I thought he was special." The words were barely a whisper.
The woman squeezed my arm and I was shocked when she leaned forward and touched her brightly painted lips to my cheek in a kiss that was more like a whisper. I should've pushed her away, called her a wh*re, smacked her across the face…something, anything. But all I could do was watch as her perfect, painted face blurred into a melted blog as tears obscured my vision.
"The fact that you think that proves you're the special one. Get out of here and go live the kind of life that doesn't have guys like Booker and girls like me and Rowan in it." She backed up gently and firmly shut the door in my tear-streaked face.
I don't know how long I stood outside the door crying and trying to pull myself together. It was long enough to hear laughing voices quiet and disappear as they made their way farther inside the apartment. Once the tears stopped, I used the hem of my t-shirt to wipe away my smeared eye makeup, rubbed away the traces of moisture on my cheeks, and marched back upstairs to Race's apartment. I wasn't even all the way through the door before I was telling Brysen I wanted to change colleges. I wanted to go out of state and get as far away from the Point—and from Booker—as possible.
Today was supposed to change everything…and it did. But not in the way anyone expected. Not in the way I'd dreamed about for years.
Right then and there I made the decision that once I left the Point, I had no plans to ever come back. The city simply wasn't big enough for me and Noah Booker and all the pieces of the heart he broke on my birthday.
Want more? Check out these posts!