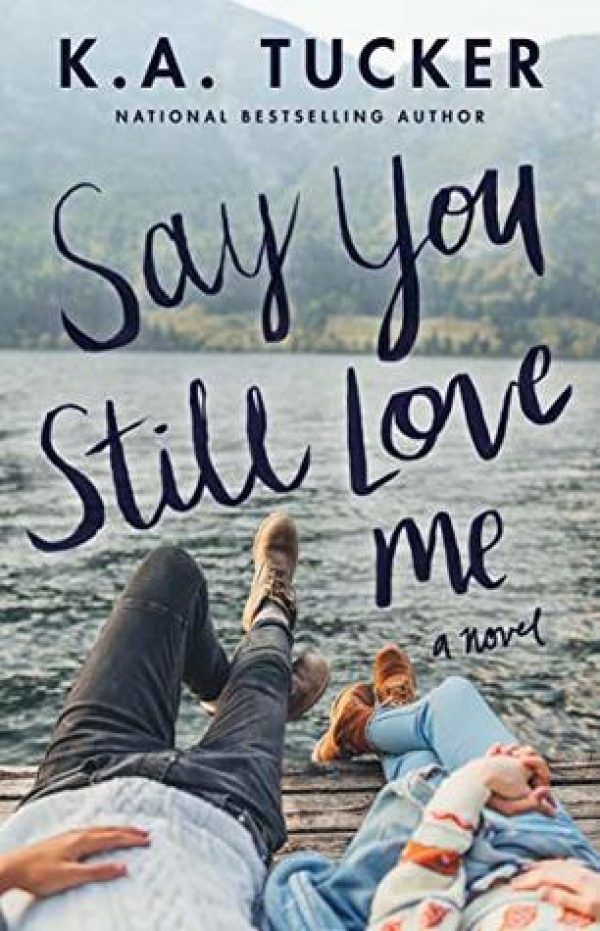 Life is a mixed bag for Piper Calloway.

On the one hand, she's a twenty-nine-year-old VP at her dad's multibillion-dollar real estate development firm, and living the high single life with her two best friends in a swanky downtown penthouse. On the other hand, she's considered a pair of sexy legs in a male-dominated world and constantly has to prove her worth. Plus, she's stuck seeing her narcissistic ex-fiancé—a fellow VP—on the other side of her glass office wall every day.

Things get exponentially more complicated for Piper when she runs into Kyle Miller—the handsome new security guard at Calloway Group Industries, and coincidentally the first love of her life.

The guy she hasn't seen or heard from since they were summer camp counsellors together. The guy from the wrong side of the tracks. The guy who apparently doesn't even remember her name.

Piper may be a high-powered businesswoman now, but she soon realizes that her schoolgirl crush is not only alive but stronger than ever, and crippling her concentration. What's more, despite Kyle's distant attitude, she's convinced their reunion isn't at all coincidental, and that his feelings for her still run deep. And she's determined to make him admit to them, no matter the consequences.
Note: Clicking links on this site will take you to the retailer's purchase page.
Totally Bex is a participant in the Amazon Services LLC Associates Program, an affiliate advertising program designed to provide a means for us to earn fees by linking to Amazon.com and affiliated sites.

Set in both present-day and thirteen years in the past, Say You Still Love Me is both a modern-day second chance romance, as well as a tale of first love at a summer sleepaway camp. This story is a true embodiment of KA Tucker's incomparable storytelling style; it's intriguing, engrossing, unique, and also combines her skills as a young adult/adult contemporary/suspense author.

Piper is both a 16-year-old camp counselor and a 29-year-old businesswoman in Say You Still Love Me. She comes from a privileged upbringing, so her mother feels that attending the same camp as she did will help her see how "the other half" lives. What she didn't anticipate was that Piper would fall for a boy who is exactly that: a teenager from the wrong side of the tracks who comes from a troubled home with a laundry list of criminal behavior.

Modern-day Piper is a hardworking executive who has to face working with her ex-boyfriend while also learning the ropes to one day take over the family business from her father. She has to deal with misogynistic jerks day in and day out, but Piper's lifelong friendship with her fellow camp counselors helps to keep her sane. When Kyle suddenly shows up at her office building as their newest employee, the last thing she expects is that he has completely forgotten about her.

I personally loved the flashbacks of young Piper and Kyle falling in love while having adventures at camp. It reminded me of my own first loves and crushes as a teenager and I was able to relate to all of her thoughts and feelings. When Piper sees Kyle again for the first time after over a decade of radio silence, I could feel her hurt and confusion. In fact, I was confused for much of the story, but that's what I loved about it. I hate it when I can figure out the ending of a book before it plays out, but that didn't happen with this story. I was consumed with finding out the truth and knowing what happened that summer that was bad enough to tear Kyle and Piper apart.

Tucker was able to create a story that effortlessly combines two timelines and gives the reader just enough crumbs in each to keep us riveted and emotionally invested. It was heart-wrenching and emotional to read at times, but also sweet and rewarding right when it needed to be. She has a tremendous gift for storytelling and I can't wait to see what she brings us next! 
Want more? Check out these posts!