Thank you for the advanced copy of WILD AT HEART by K.A. Tucker.  All opinions are my own.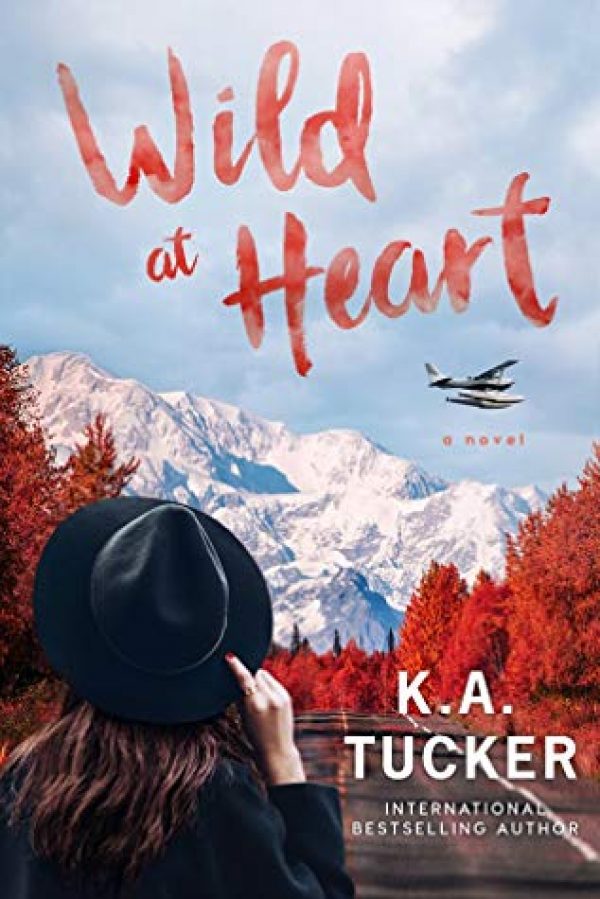 Calla Fletcher returns to Toronto a different person, struggling to find direction and still very much in love with the rugged bush pilot she left behind. When Jonah arrives on her doorstep with a proposition she can't dismiss, she takes the leap and rushes back to Alaska to begin their exciting future together.

But Calla soon learns that even the best intentions can lead to broken promises, and that compromise comes with a hefty price—a log cabin in interior rural Alaska that feels as isolating as the western tundra.

With Jonah gone more than he's home, one neighbor who insists on transforming her into a true Alaskan, and another who seems more likely to shoot her than come to her aid, Calla grapples with forging her own path. In a world with roaming wildlife that has her constantly watching over her shoulder and harsh conditions that stretch far beyond the cold, dark, winter months, just stepping outside her front door can be daunting.

This is not the future Calla had in mind, leaving her to fear that perhaps she is doomed to follow in her mother's fleeing footsteps after all. 
Note: Clicking links on this site will take you to the retailer's purchase page.
Totally Bex is a participant in the Amazon Services LLC Associates Program, an affiliate advertising program designed to provide a means for us to earn fees by linking to Amazon.com and affiliated sites.
Other books in this series:

As much as I loved The Simple Wild (it was one of my favorite books of 2018), I absolutely adored its sequel, Wild at Heart. Heading back to Alaska for more of Calla and Jonah was such a decadent treat, primarily because it is written by as gifted of a storyteller as gifted as KA Tucker.
Wild at Heart picks up where The Simple Wild ends, with Jonah in Toronto with Calla, declaring his love and asking her to consider moving to Alaska to be with him. Once the decision is made, they go all-in on finding their own slice of heaven in the wilds of Alaska. To say that it is an adjustment for Calla would be an (understandable) understatement.
Alaska's breathtaking scenery and potentially life-threatening wildlife make the most beautiful backdrop for the love story that unfolds in Wild at Heart. However, coming to terms with the brutal reality of living in Alaska is a hard lesson for Calla to learn. Not only that, being so far away from her family and friends while struggling to find a purpose outside of being Jonah's girlfriend is also a tough learning experience for her.
Jonah and Calla's relationship may experience growing pains, but their evolution – both individually and as a couple – is so realistic and satisfying to see. Their chemistry and their connection are so powerful, you can't help but root for them the whole time. Despite the bumps in the road, they get to have an adventure of a lifetime and come out stronger on the other side.
Tucker also introduces several new secondary characters in the sequel. They are all hilarious in their own way and so entertaining that I would totally love to read more of their stories in the future.
If you loved The Simple Wild as much as I did, do yourself a favor and read Wild at Heart. The grumpy Yeti will melt your heart with his swoony sweetness and seeing Calla mature along the way just adds to the perfection that is this story. If you haven't read this duet yet, I can't recommend it enough!
Want more? Check out these posts!