Thank you for the advanced copy of THE PLAYER NEXT DOOR by KA Tucker.  All opinions are my own.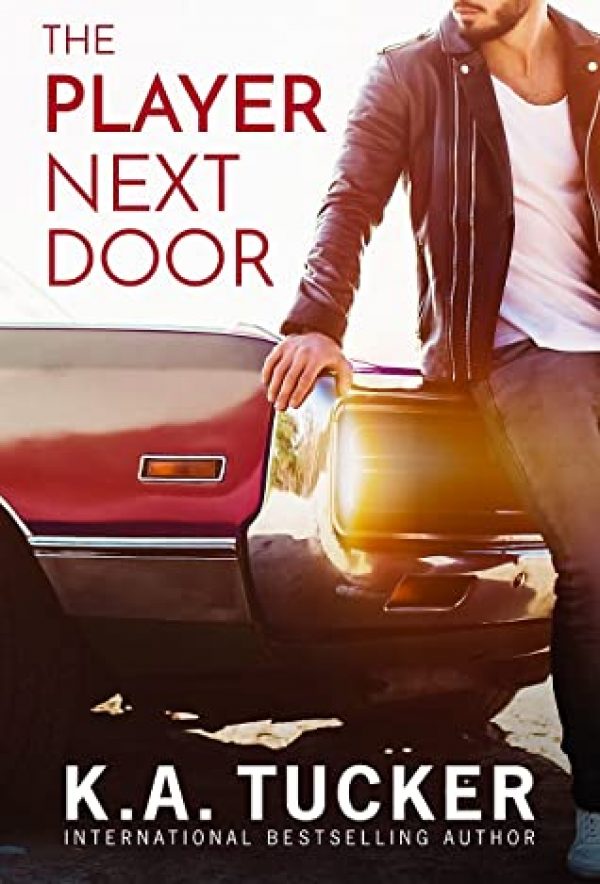 Scarlet Reed has returned to Polson Falls, convinced that twelve years away is long enough to shed her humiliating childhood identity as the town harlot's daughter. With a teaching job secured and an adorable fixer-upper to call home, things in her life are finally looking up.

That is, until she finds out that Shane Beckett lives next door.

Shane Beckett, the handsome and charismatic high school star quarterback who smashed her heart. The lying, cheating player who was supposed to be long gone, living the pro football dream and fooling women into thinking he's Prince Charming. Shane Beckett, who is as attractive as ever and flashing his dimples at her as if he has done no wrong.

Scarlet makes it abundantly clear that old wounds have not been forgotten. Neighbors they may be, but friends they most certainly are not. She won't allow herself to fall for the single father and firefighter again, no matter how many apologies he offers, how many times he rushes to her aid, or how hard he makes her heart pound.

But as she spends more time with him, she begins to fear that maybe she's wrong. Maybe Shane has changed.

And maybe this time she's the one playing herself—out of a chance at true happiness.
Note: Clicking links on this site will take you to the retailer's purchase page.
Totally Bex is a participant in the Amazon Services LLC Associates Program, an affiliate advertising program designed to provide a means for us to earn fees by linking to Amazon.com and affiliated sites.

As much as I love KA Tucker's gritty, suspenseful novels, there's something so refreshing about her lighter books.  The Player Next Door is a sweet and fun second-chance romance set in a small town.  Throw in a long-held grudge, a hot single dad, an unfiltered best friend, a nice amount of angst, and you have a fabulous summer read.
Scarlet left Polson Falls after high school with zero intentions of ever returning.  Carrying enough emotional baggage to last a lifetime, she heads off to college to forget about a bad breakup and the damage her narcissist of a mother has done.
Twelve years have passed and the offer of a permanent teaching job is too much to resist, so Scarlet takes the chance to come back home.  However, moving next door to Shane, the player who broke her heart all those years ago, was definitely not in Scarlet's plans.
The progression of Scarlet and Shane's hate-to-love relationship is quite entertaining, from the animosity to the flirting to the eventual reunion.  While I could have used more groveling from Shane, I enjoyed watching them become reacquainted again as the grown-ups they have become.
While Shane makes for a charming, sweet, and caring boyfriend, Scarlet's friends may actually be the best part of this book.  They provide so much heart and humor, I really hope they get their own books in the future.
The Player Next Door may not be Tucker's typical romance, but it checks all of the boxes for a quick beach read – and a good one at that.
Want more? Check out these posts!