Thank you for the advanced copy of SHAMELESS by Lex Martin.  All opinions are my own.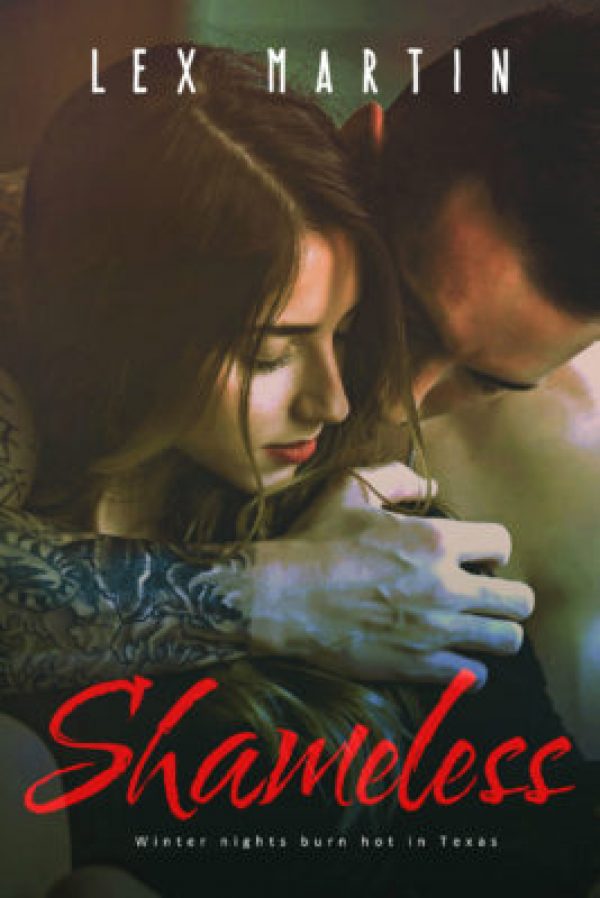 Brady… What the hell do I know about raising a baby? Nothing. Not a goddamn thing.

Yet here I am, the sole guardian of my niece. I'd be lost if it weren't for Katherine, the beautiful girl who seems to have all the answers. Katherine, who's slowly finding her way into my cynical heart.

I keep reminding myself that I can't fall for someone when we don't have a future. But telling myself this lie and believing it are two different things.

Katherine… When Brady shows up on a Harley, looking like an avenging angel—six feet, three inches of chiseled muscle, eyes the color of wild sage, and sun-kissed skin emblazoned with tattoos—I'm not sure if I should fall at his feet or run like hell. Because if I tell him what happened the night his family died, he might hate me.

What I don't count on are the nights we spend together trying to forget the heartache that brought us here. I promise him it won't mean anything, that I won't fall in love.

I shouldn't make promises I can't keep.
Note: Clicking links on this site will take you to the retailer's purchase page.
Totally Bex is a participant in the Amazon Services LLC Associates Program, an affiliate advertising program designed to provide a means for us to earn fees by linking to Amazon.com and affiliated sites.
Other books in this series:

I love Lex Martin's stories. She's an easy storyteller and it's not hard to relate to her characters and their hardships and triumphs. Shameless may start out on a somber note, but a beautiful relationship grows throughout the story. There's just enough angst, heat, and humor to keep the sadness from feeling overwhelming and make the sweetness feel that much sweeter.
Brady is a struggling with keeping everything together for the people he loves and cares about. He's an artist, but he's managing his father's business while he deals with health issues. 
When he gets the middle-of-the-night call that his family has suffered a heartbreaking loss, Brady drops everything to manage the crisis. His saving grace comes in the form of Katherine. She may be a complete stranger, but she is the only one who can help an overwhelmed Brady deal with everything that needs to be done. 
Even though they are both grieving, their instant connection can't be ignored. Through their grief, they realize how important it is to take a chance and find true happiness.
Brady and Katherine are both endearing and loveable characters. I admired how hardworking, loyal, strong, and resilient they are throughout the story. I also enjoyed seeing the push-pull of their attraction and how each struggles with their feelings. 
Even though they are thrown together by a seemingly impossible situation, I felt like their relationship is allowed to develop organically and believably. I was definitely rooting for them from the beginning.
As you can see, I enjoyed Shameless and Brady and Katherine's story. I mean, how can you go wrong with a hot, tattooed bad-boy turned single father? Throw in an adorable heroine and it's definitely a winner in my book.
Want more? Check out these posts!