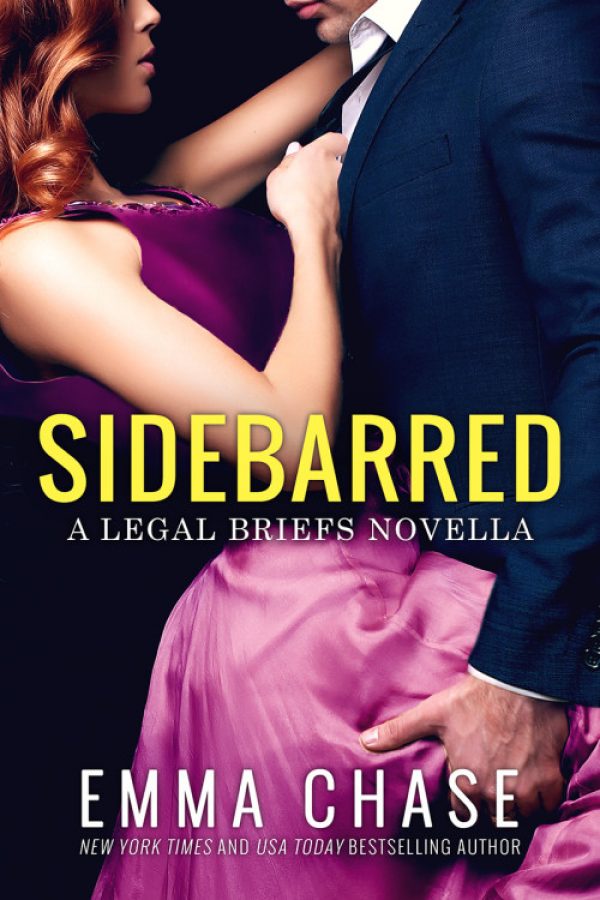 There was a time when Jake Becker had it all together. He was controlled, driven, ruthless—in and out of the courtroom.

Then, six irresistible orphans and their heartbreakingly beautiful aunt crashed into his perfectly ordered life. They changed everything. They changed him. Now he's a husband, an upstanding member of society, a father figure—a family man. And he's pretty damn good at it.

Sure, he has to referee sibling smackdowns, re-learn algebra, ensure his clients stay out of jail, and keep his wife happy—but it finally feels like he's got it together again….

So, of course something has to screw it all up. It's huge. Life-changing. Kind of terrifying.

And it will be the most amazing, perfect thing he'll ever do.
Note: Clicking links on this site will take you to the retailer's purchase page.
Totally Bex is a participant in the Amazon Services LLC Associates Program, an affiliate advertising program designed to provide a means for us to earn fees by linking to Amazon.com and affiliated sites.
Other books in this series:

I was so happy with the epilogue at the end of Appealed that I didn't think the ending of The Legal Briefs series could be done any better.  Well, I was proven wrong!  Sidebarred by Emma Chase is so absolutely amazing, I am grateful to her for not stopping at Appealed.
Sidebarred is a continuation of Jake and Chelsea's relationship after Sustained.  I loved Jake's character in Sustained, but I fell so hard for the Jake that is in Sidebarred.  He's still huge and brutish, but man, oh, man, is he amazing as a husband and father.  It's unbelievably sexy to see him so in love with his wife and working through the trials of everyday life with 6 kids.  Sweet, swoony, and panty-melting is a good look for him.
The writing is so spectacular that my emotions were all over the board.  I laughed out loud, I cried, and then I laughed some more.  The epilogue seriously had me bawling by the end, but I loved every minute of this book.  It has the requisite steam and sass Chase's books are known for, but there is also a peace about revisiting these characters that comforts you like a fluffy blanket.
Sidebarred may only be a 101-page novella, but it reads like a full-length novel, there is so much packed into it.  Fans of the series, and particularly Jake, will not be disappointed.  In fact, it is a must-read for any Legal Briefs fan, since Stanton, Sofia, Brent, and Kennedy are also featured.  I really hope Emma Chase continues to visit these characters and their kids throughout the years.  I just love these characters so much!
Chelsea sits beside me on the couch, facing me, her legs tucked, her pretty feet curled under her. Yes—Chelsea has pretty feet, okay? I never knew feet could be pretty—until I saw hers.
"So . . . that talk I mentioned before? We should probably have that now, while we can."
I take a sip of my drink and nod. "Yeah—I wasn't at all hoping you'd forget about it or anything."
Her face slides into a grin. "Funny."
I look back at her, straight-faced. "I'm a funny guy."
When she doesn't say anything for a few moments, I ask, "What's up?"
Because now I'm actually getting concerned. My stomach tightens as I brace for whatever's worrying her—and before I even know what I'm up against, in my head I'm already planning all the ways I'll take care of it. Because that's what I do—and I'm good at it.
But what she tells me next blows my f*cking mind.
"I'm late."
Two words—ten thousand thoughts exploding in my head at once.
I'm a big guy, six-five, 225 pounds of muscle. Guys like me, our voices don't squeak. But at this moment, mine comes damn close.
"Like . . . for an appointment?"
Chelsea inhales deeply, then breathes out, "No."
Want more? Check out these posts!