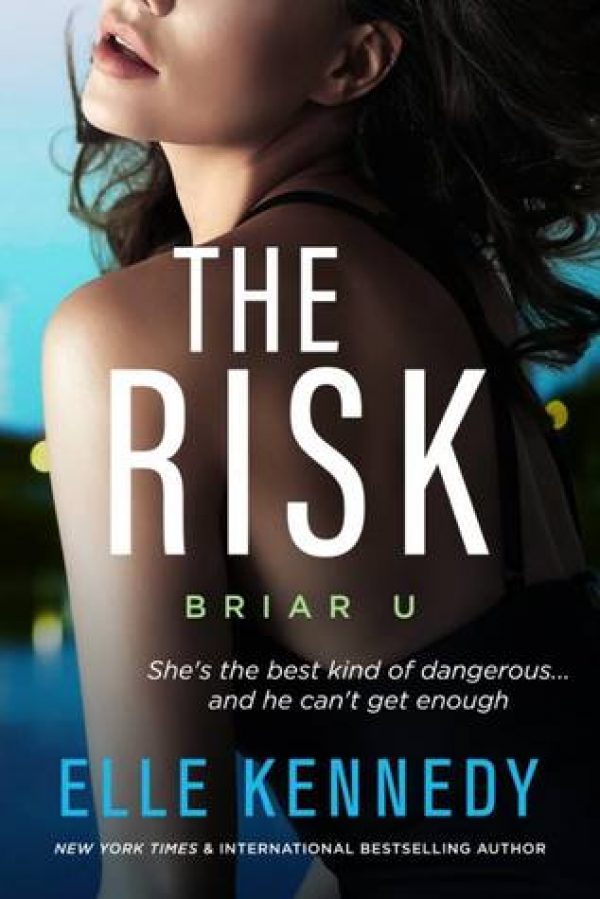 Everyone says I'm a bad girl. They're only partly right—I don't let fear rule me, and I certainly don't care what people think. But I draw the line at sleeping with the enemy. As the daughter of Briar's head hockey coach, I'd be vilified if I hooked up with a player from a rival team.

And that's who Jake Connelly is. Harvard's star forward is arrogant, annoying, and too attractive for his own good. But fate is cruel—I require his help to secure a much-coveted internship, and the sexy jerk isn't making it easy for me.

I need Connelly to be my fake boyfriend.

For every fake date…he wants a real one.

Which means this bad girl is in big trouble. Nothing good can come from sneaking around with Jake Connelly. My father would kill me, my friends will revolt, and my post-college career is on the line. But while it's getting harder and harder to resist Jake's oozing sex appeal and cocky grin, I refuse to fall for him.

That's the one risk I'm not willing to take. 
Note: Clicking links on this site will take you to the retailer's purchase page.
Totally Bex is a participant in the Amazon Services LLC Associates Program, an affiliate advertising program designed to provide a means for us to earn fees by linking to Amazon.com and affiliated sites.
Other books in this series:

I swear Elle Kennedy has the new adult sports romance genre on lock. From the snappy banter to the well-developed characters, plus her obvious knowledge of the sport she's writing about, I love visiting the Briar University world with each new book. Not only is The Risk an enemies-to-lovers trope, but it also has the 'forbidden romance' angle covered and it works really well.
Brenna Jensen is the daughter of the Briar U hockey coach, so dating the captain of their biggest rival's hockey team is the literal definition of "sleeping with the enemy". The best part about Brenna is that she is a strong and independent woman who really doesn't care what anyone else thinks. Her fierce and feisty attitude is a refreshing change of pace, and she isn't afraid to speak her mind or put someone in their place.
And then there's Jake. He's almost finished with his stellar Harvard career and he's about to go pro. Hockey has been his whole life and never left much time for relationships. Other than a couple of hiccups, though, you would never know that he's inexperienced with how to be a good boyfriend. Jake is sweet and supportive and I loved him so.
The Risk checked so many of my 'what I love in a book' boxes and I enjoyed reading it from start to finish. Brenna's chemistry with Jake is off-the-charts hot, but it's of the slow-simmering variety—one of my total faves. The secondary characters also added to the humor factor of the book, especially Hollis and Rupi. In fact, I kind of missed all of the characters for a couple of days after finishing. I'm loving this series and I can't wait to see which couple is featured in the next book, The Play!
Want more? Check out these posts!