Thank you for the advanced copy of THE SCORE by Elle Kennedy.  All opinions are my own.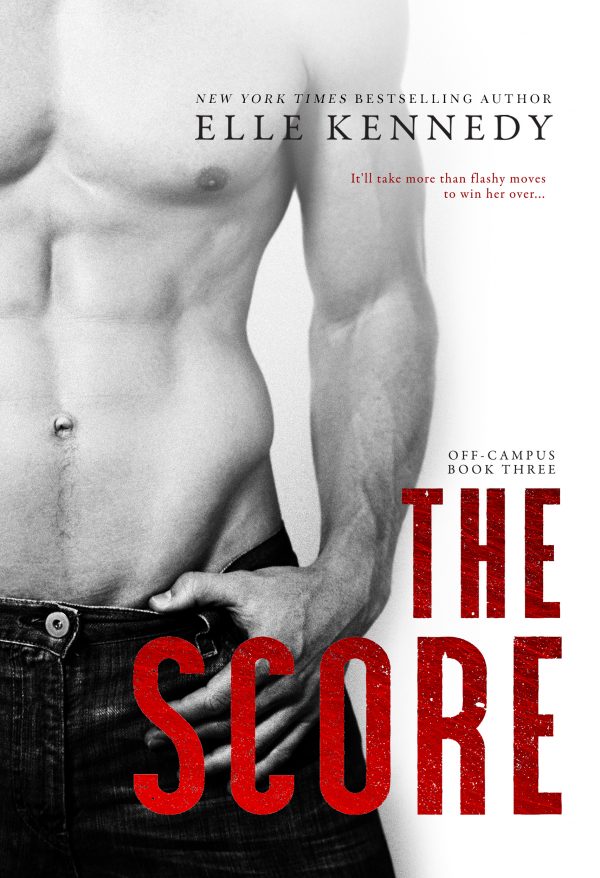 He knows how to score, on and off the ice

Allie Hayes is in crisis mode. With graduation looming, she still doesn't have the first clue about what she's going to do after college. To make matters worse, she's nursing a broken heart thanks to the end of her longtime relationship. Wild rebound sex is definitely not the solution to her problems, but gorgeous hockey star Dean Di Laurentis is impossible to resist. Just once, though, because even if her future is uncertain, it sure as heck won't include the king of one-night stands.

It'll take more than flashy moves to win her over

Dean always gets what he wants. Girls, grades, girls, recognition, girls…he's a ladies man, all right, and he's yet to meet a woman who's immune to his charms. Until Allie. For one night, the feisty blonde rocked his entire world—and now she wants to be friends? Nope. It's not over until he says it's over. Dean is in full-on pursuit, but when life-rocking changes strike, he starts to wonder if maybe it's time to stop focusing on scoring…and shoot for love.
Note: Clicking links on this site will take you to the retailer's purchase page.
Totally Bex is a participant in the Amazon Services LLC Associates Program, an affiliate advertising program designed to provide a means for us to earn fees by linking to Amazon.com and affiliated sites.
Other books in this series:

I have been on an epic sports-romance binge lately. I can't seem to get enough of these guilty pleasures, and The Off-Campus series by Elle Kennedy is definitely one of the best I have read. The writing is excellent, the characters are multi-dimensional and realistic, and the wit and humor is outstanding.
Let me tell you, if you thought The Deal was good, just wait until you read Dean's story in The Score! It's everything I hoped it would be and more. While The Score is definitely funny and super-steamy, it's also surprisingly emotional.  I wasn't quite prepared for that, but I wouldn't have it any other way.
Oh, Dean, how do I love thee? Let me count the ways.
He may be an unapologetic man-whore, but I absolutely love Dean. He's wicked smart, agile on the ice and between the sheets, and lives by his own set of rules. Having fun is the only thing on Dean's agenda, so he's totally unprepared for what happens after he lets Jose Cuervo join an unintentional sleepover with Allie. He develops…. feelings. (gasp!)
It's such a foreign concept and I totally enjoyed watching him grapple with what's going on in his head and his pants. Allie is absolutely worthy of the confusion, though. She's sweet, confident in her sexuality, and immune to Dean's pursuits–well, mostly. Who could blame her, really?
I savored every page, watching Dean and Allie grow closer while navigating a budding relationship and their future together. The Score is definitely my favorite book of the series, but after that ending, I can't wait to read Tucker's story in The Goal!
Want more? Check out these posts!