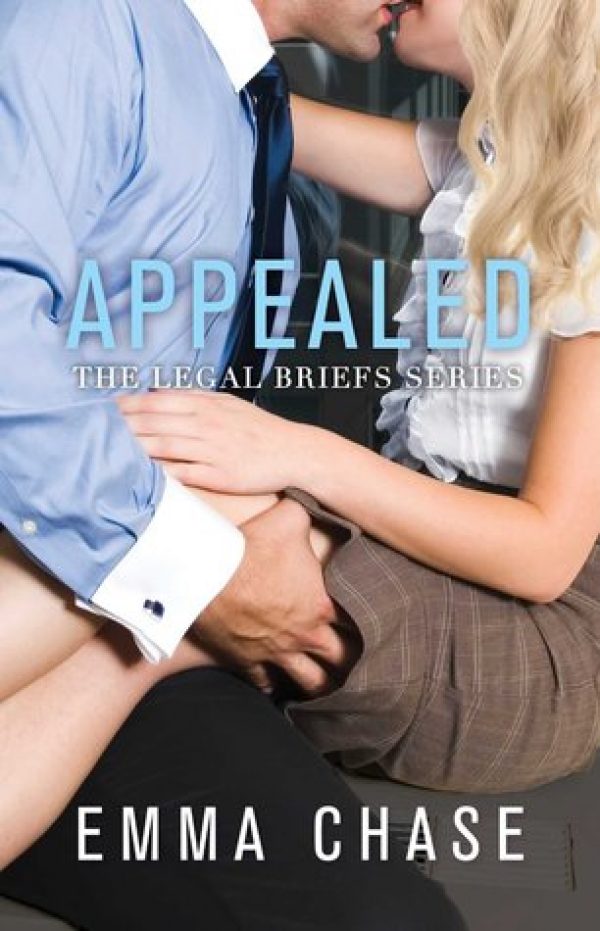 When Brent Mason looks at Kennedy Randolph, he doesn't see the awkward, sweet girl who grew up next door. He sees a self-assured, stunning woman…who wants to crush the most intimate – and prized – parts of his anatomy beneath the heels of her Christian Louboutins.

Brent has never let the loss of his leg in a childhood accident affect his ability to lead a fulfilling life. He sets high goals–and then he reaches them.

And now he has his sights set on Kennedy.
**
When Kennedy looks at Brent Mason, all she sees is the selfish, Abercrombie & Fitch catalogue-worthy teenager who humiliated her in high school to join the popular crowd. A crowd that made those years a living hell.

She's not a lovesick social outcast anymore – she's a DC prosecutor with a long winning streak behind her. Brent is the opposing attorney in her next case and she thinks it's time to put him through a little hell of his own.

But things aren't exactly working out that way.

Because every fiery exchange has her wondering if he's as passionate in the bedroom as he is in the courtroom. Each argument and objection only makes him want her more. In the end, Brent and Kennedy may just find themselves in love…or in contempt of court.
Note: Clicking links on this site will take you to the retailer's purchase page.
Totally Bex is a participant in the Amazon Services LLC Associates Program, an affiliate advertising program designed to provide a means for us to earn fees by linking to Amazon.com and affiliated sites.
Other books in this series:

Emma Chase loves me.  I mean, she must, right?  Why else would she write books that I adore so much and can't get enough of?  Ok, that's a total lie.  (She doesn't even know who I am.)  She does, however, show her love for us, her readers, by writing book after awesome book of fantastically entertaining and enjoyable romances.
Getting to know Stanton, Sophia, Jake (+ his brood), and Brent over the course of the three books in this series has been a fun and wild ride.  Each story is so smart and so well-written, and every character is wonderfully lovable in their own way.  They're like the chosen family I never knew I wanted.
Now that I have expressed my love for the entire series as a whole, I can talk about Brent's book, Appealed.  Let's take a look at all of the 'literary favorites' boxes his story checked for me:
Second-chance romance?  Check.
Enemies-to-lovers?  Yup.
Girl next door?  Absolutely.
Ugly duckling turns into a swan?  Sure thing.
Rich guy doing the right thing and helping the less fortunate?  It's in there.
Dirty-talking male point-of-view?  Oh, yeah!
There's definitely more and I could go on and on, but I don't want to give everything away.  Just know that this book has romance and heat and swoon.  Lots and lots of swoon!
Brent is a confirmed bachelor throughout the series, until an old friend shows back up in his life.  Hell hath no fury like a woman scorned…and bullied by her peers.  That's a tough pill for Brent to swallow when he runs into Kennedy again after losing touch with her a decade ago.  She is a complete 180 from the girl he used to know.  He has to navigate the minefield of hurt feelings and miscommunication to get to know the 'new and improved' Kennedy again.
From the very first page, I enjoyed the sharp-tongued and sexy banter, the dry and witty humor, and the push and pull Brent and Kennedy had going on.  Kennedy is strong-willed and feisty, but Brent is not one to roll over in the face of a fight.  In fact, he calls their arguing foreplay… and boy, is it ever!
Appealed is everything I want in a romance.  It's light and funny, steamy and sexy, happy and full of heart.  Fans will love the epilogue that wraps up the entire series in the best and cutest way possible.  I'm sad to see the end of these characters, but I am definitely looking forward to seeing what Emma Chase has up her sleeve next!
p.s.  Am I the only one who thinks that Brent's butler, Harrison, needs to have his own story??
Want more? Check out these posts!