Thank you for the advanced copy of BROKEN PRINCE by Erin Watt.  All opinions are my own.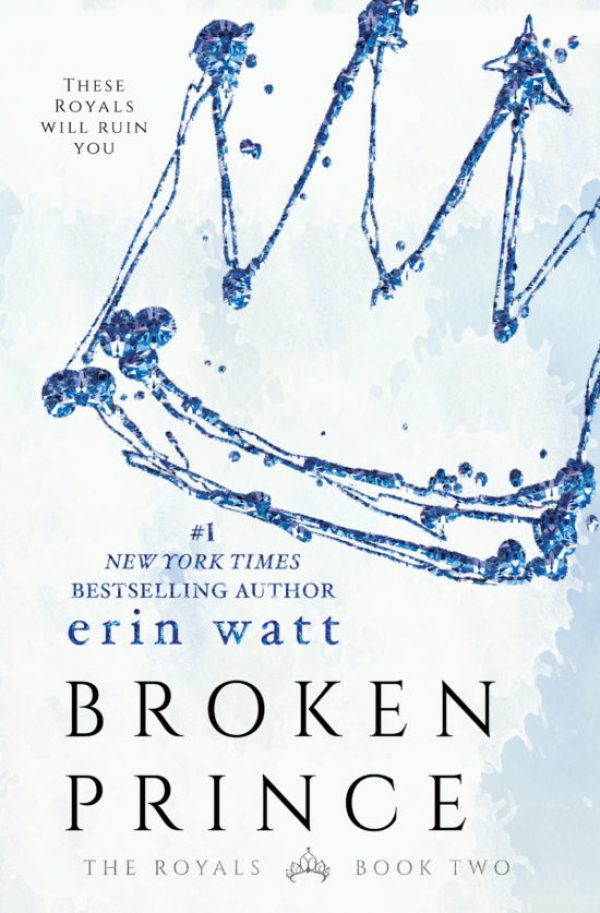 From wharf fights and school brawls to crumbling lives inside glittery mansions, one guy tries to save himself.

THESE ROYALS WILL RUIN YOU…

Reed Royal has it all—looks, status, money. The girls at his elite prep school line up to date him, the guys want to be him, but Reed never gave a damn about anyone but his family until Ella Harper walked into his life.

What started off as burning resentment and the need to make his father's new ward suffer turned into something else entirely—keep Ella close. Keep Ella safe. But when one foolish mistake drives her out of Reed's arms and brings chaos to the Royal household, Reed's entire world begins to fall apart around him.

Ella doesn't want him anymore. She says they'll only destroy each other.

SHE MIGHT BE RIGHT.

Secrets. Betrayal. Enemies. It's like nothing Reed has ever dealt with before, and if he's going to win back his princess, he'll need to prove himself Royally worthy.
Note: Clicking links on this site will take you to the retailer's purchase page.
Totally Bex is a participant in the Amazon Services LLC Associates Program, an affiliate advertising program designed to provide a means for us to earn fees by linking to Amazon.com and affiliated sites.
Other books in this series:

If you were left shocked and cursing after the ending of Paper Princess, you haven't seen anything yet.  Buckle up, buttercup, because things are about to get bumpy! 
Broken Prince takes everything we loved in Paper Princess and amps it up a notch—or a million.
Here's a taste of what you can expect:
Reed and the Royals reeling after Ella's sudden departure
More deception from the despicable duo (Brooke and Dina)
More lies
More secrets
More twists
More turns
And an even bigger cliffhanger ending (if you can believe that!)
So, that's about all I can tell you about Broken Prince without giving everything away. 
This series is so addictive and entertaining, it will have you obsessed with all things Royal.  Trust me when I say that you'll be smiling one minute and gasping in shock the next. You will also be left with questions and you will have so many theories that you won't be able to stop thinking about the Royals for weeks. 
October seems so far away, but I know that it will be worth the wait for Twisted Palace.  I just hope my overactive imagination doesn't run away with me before then!
Want more? Check out these posts!