Thank you to Social Butterfly PR for the advanced copy of IDOL by Kristen Callihan.  All opinions are my own.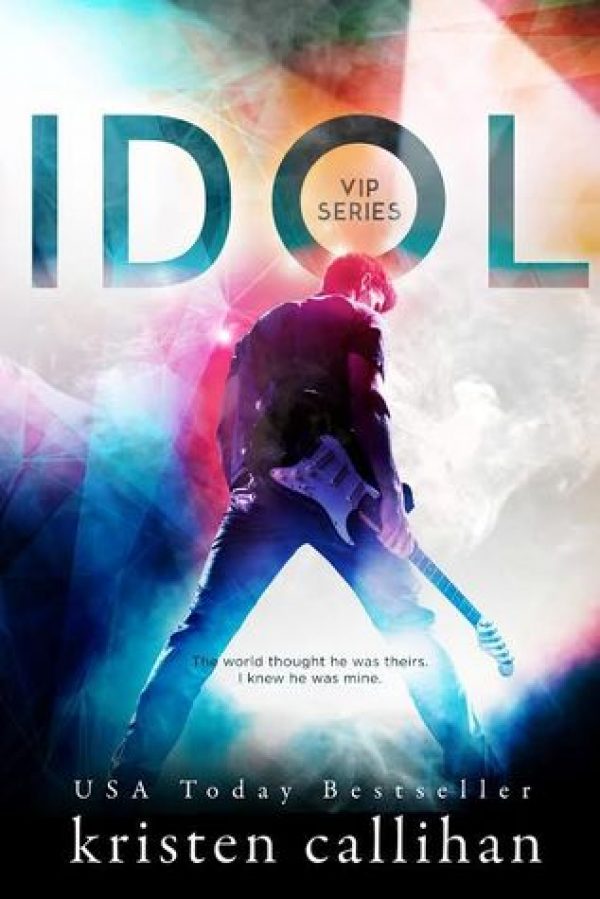 Libby

I found Killian drunk and sprawled out on my lawn like some lost prince. With the face of a god and the arrogance to match, the pest won't leave. Sexy, charming, and just a little bit dirty, he's slowly wearing me down, making me crave more.

He could be mine if I dare to claim him. Problem is, the world thinks he's theirs. How do you keep an idol when everyone is intent on taking him away?

Killian

As lead singer for the biggest rock band in the world, I lived a life of dreams. It all fell apart with one fateful decision. Now everything is in shambles.

Until Liberty. She's grouchy, a recluse—and kind of cute. Scratch that. When I get my hands on her, she is scorching hot and more addictive than all the fans who've screamed my name.

The world is clamoring for me to get back on stage, but I'm not willing to leave her. I've got to find a way to coax the hermit from her shell and keep her with me. Because, with Libby, everything has changed. Everything.
Note: Clicking links on this site will take you to the retailer's purchase page.
Totally Bex is a participant in the Amazon Services LLC Associates Program, an affiliate advertising program designed to provide a means for us to earn fees by linking to Amazon.com and affiliated sites.
Other books in this series: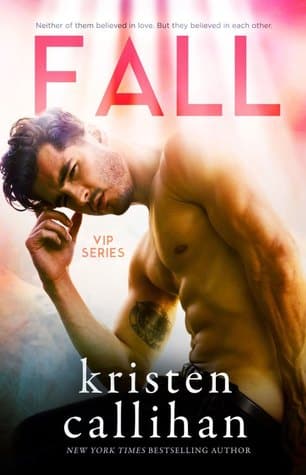 I will forever be grateful to Kristen Callihan for single-handedly pulling me out of the biggest book funk known to man and igniting my love of sports romances with her book The Hook Up.  Since I loved that series so much, I knew without a doubt that I needed to read Idol.  If she could do for rock stars what she did for football players, I knew it would be golden. And I was right!
Idol begins with Liberty Bell (yes, that's her real name) living a secluded life on an island in the Outer Banks of North Carolina.  Her life is quiet and predictable, just the way she wants it.  Until the day that Killian James comes literally crashing into her life.  Unbeknownst to her, he's one of the biggest rock stars on the planet.
Libby and Killian have both withdrawn from real life after tragic events and have retreated to heal.  While Libby helps Killian reignite his passion for music, he discovers that Libby has extraordinary talent of her own.  Where Killian has already lived the life of a rock star, Libby has never wanted that life for herself.  Together, they have to figure out where they belong in each other's lives and how to balance touring with their personal lives.
Killian James.  This. Guy!  He may be a disillusioned rock star, but he is so sweet and swoon-worthy where Libby is concerned.  Libby is a tough cookie when they first meet, but she slowly comes out of her shell and I loved seeing her come into her own.  Their banter is electric and their sexual tension sizzles.  Total perfection.
Idol is a great start to the VIP series.  Each of the side characters has an interesting story and I can't wait to read about every one of them.  Kristen Callihan knows how to bring on the drama and she does it well.  I know I'm hooked.
"You know," I say conversationally, as I kick back, "I want to f*ck you right now."
Libby jerks as if pinched and sits a little straighter, before getting a hold of herself and slouching as if she's completely chill. Cute.
She gives me a smirk and sips her water before drawling, "And what? Mark your territory? Assert your manly dominance?"
"Yep." I slide my gaze to hers. "But mostly I just want to f*ck you all the time."
God, I love the way her lips part and body flushes with heat. So subtle, but there all the same. It makes me hard as steel, my balls squeezing tight. I don't look at her but pretend I'm observing the room. The lights are dimming for the movie now, the empty chairs in front of us obscuring our lower halves.
Slowly my hand falls to space between us and smooths along her hip. She delicately shivers as my fingers trace down her thigh.
"What about you," I murmur, lightly toying with her skirt in the darkening room. "You want to f*ck me, baby doll?"
"Right now, I want to kick you," she gets out between clenched teeth. "Keep your hands to yourself. There are nosy ass people everywhere."
"They're all watching the movie. Not us." Focusing on the screen, I keep my expression neutral as I ease my hand under her skirt. Her skin is smooth and warm. The movie starts in a blast of music and the familiar old logo as I trace over her knee and up her soft thigh. "And that wasn't a 'no.'"
She makes a cute growl in the back of her throat, but her legs part just enough to give me room to delve between them. Her inner thighs are hot and damp, and my cock twitches.
The storyline rolls along, my touch idly roams. Libby remains utterly still but I can practically feel the tension vibrating within her. When the tip of my finger skims the crease where her thigh meets her hip, her breath catches, legs parting wider.
"Have I mentioned how much I appreciated this new skirt-filled wardrobe?" I whisper, lightly drawing circles along her skin.
"Brenna's idea." Her hips shift just a bit, following my touch. "Right now, I'm missing my shorts."
I smile, my eyes on the screen, my fingers drifting to the edge of her panties. "Later, you can put them on and we'll play 'F*ck the Farmer's Daughter.'"
She grunts, a stifled laugh, which turns to a strangled whimper when I pluck her panties. Her voice turns breathy. "I'm trying to watch the damn movie. I'm not interested in fooling around." She moves a tiny fraction, nudging against my finger.
In the dark, I grin, heat and lust pulling my abs tight. "I'm sorry," I say, not sorry at all, "But I don't believe you. I'm gonna have to check."
Want more? Check out these posts!