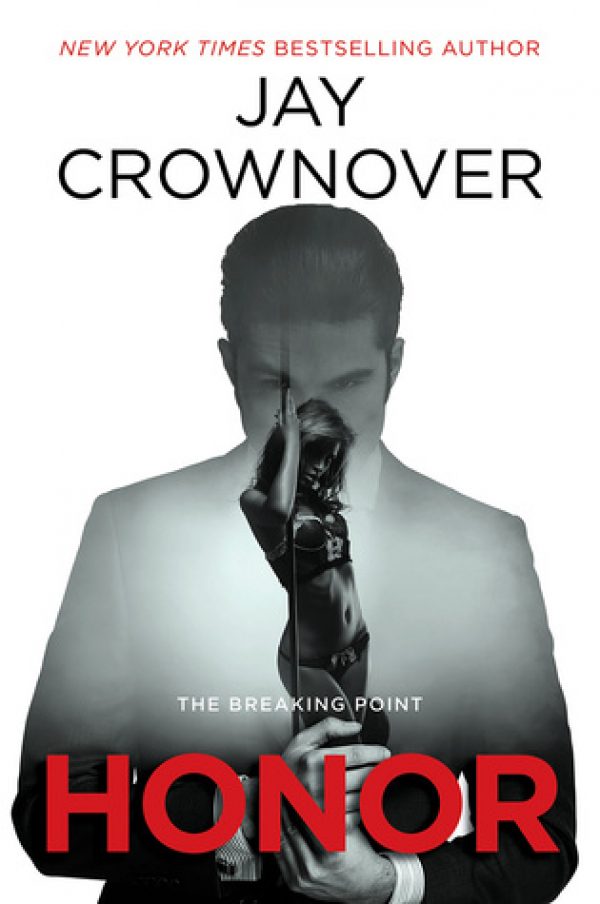 Don't be fooled.

Don't make excuses for me.

I am not a good man.

I've seen things no one should, done things no one should talk about. Honor and conscience have no place in my life. But I've fought and I've survived. I've had to.

The first time I saw her dancing on that seedy stage in that second rate club, I felt my heart pulse for the first time. Keelyn Foster was too young, too vibrant for this place, and I knew in an instant that I would make her mine. But first I had to climb my way to the top. I had to have something more to offer her.

I'm here now, money is no object and I have no equal. Except for her. She's disappeared. But don't worry, I will find her and claim her. She will be mine.

Like I said, don't be fooled. I am not the devil in disguise… I'm the one front and center. 
Note: Clicking links on this site will take you to the retailer's purchase page.
Totally Bex is a participant in the Amazon Services LLC Associates Program, an affiliate advertising program designed to provide a means for us to earn fees by linking to Amazon.com and affiliated sites.
Other books in this series:

The Welcome to the Point books are my very favorite series by Jay Crownover.  The Point is dark and gritty, the underworld is seedy, and 'every man for himself' is the only rule.  I have loved every bit of being in this world and getting to know it's inhabitants.  No one embodies The Point better than Nassir Gates.  He's the mysterious man at the top of the food chain and I couldn't wait to hear his story.
Honor grabbed me from the very first page of epigraph and I learned more about Nassir in five minutes than I had over the course of the previous books. Yes, he's a man of mystery, he's dangerous, and no one tells him 'no', but there's a reason he has survived and thrived in an environment like The Point.  He may be cold and calculating, but Jay gives us every aspect of the dark and heartbreaking past that made him the man he is today.
Keelyn knows a thing or two about survival herself.  She left home at an early age after a terrifying upbringing, stripping to make money.  After being shot in the last book, Key has left her old life and Nassir behind to start fresh.  Nassir may have protected her while she was in The Point, but he wasn't going to own her.
Key is so strong and independent, but she knows how to play the game.  Like I said, she's a survivor and I loved her ballsy attitude.  She and Nassir may play cat and mouse games, but deep down, they know exactly who the other person is because they are exactly the same.  Their tension and the chemistry is palpable throughout the entire book and I just soaked it in.  Their relationship is written to perfection and I didn't want it to end.
After reading Charged, I said that it was Jay's best work to date.  I have a feeling I will be saying that after every book of hers that I read.  She truly keeps getting better and better.  I love her darker books and if you are a fan of possessive anti-heroes and strong heroines, I can't recommend Honor enough!
"What did you have in mind, Nassir?"
"What do you think of the club?"
Her soft gray eyes widened and then narrowed. "It's big and fancy. You can't miss it as soon as you drive into the city." There was a pause and her breath hitched. "You named it after me."
I grinned at her. She was the key to everything that mattered in my world and in this city. Of course I named it after her.
"All the members got a lock or a key when they joined and paid their membership dues. The men all have a lock, one that is either open or one that is closed. If the lock is open, it means the gentleman is attached, married, has a partner, but is still up for anything and everything. The closed lock signifies that the particular man is off-limits and must engage with another member on his or her own terms."
She lifted an eyebrow at me. "And the keys?"
I shrugged. "The women have the keys, to the locks and to the men's hearts. Don't they always?"
She moved a little closer and our knees brushed together, and I felt it in my balls. I sucked in a quick breath as the mere touch made my dick throb.
"So the women can just go around unlocking and locking men up all night long? They have no rules?"
"Women make all the rules when it comes to sex, Key. You should know this better than anyone." I wanted to reach out and pull her off the edge of the desk so that she was sitting in my lap. "They have the key but they don't have to use it, and if a member with a closed lock doesn't want them to set them free, then that's it. There is no pressure. There is no persuasion. It should all be mutual and it is all facilitated by men and women that want to be here. I'm pay9ing a small fortune for the people that know this industry inside and out. I built a grown-up amusement park where nothing is off-limits. People love their kink. People love their sex."
"What about you? Do you love your sex and kink, Nassir?"
I smirked at her. "Sex is a part of life; it's necessary and here in the Point it is currency. Kink I can give or take depending on the person on the other end of it. I've seen too much torture and degradation in my lifetime for the extreme and dark to be appealing."
I saw the questions my quietly spoken words fired to life in her eyes, but instead of asking them, she was the one that decided to change the subject.
"Tell me about this business proposition you had in mind when you came to Denver. You want me to dress in latex and spank people? You want me to get on my back and spread my legs while people watch? What's your game plan?"
I frowned at her and couldn't stop myself from moving closer to her as she spit the harsh words out at me.
"You think I want to watch you have sex with other people. Key? You think it's been fun for me to watch you burn your way through every available and not-so-available boy in the Point because you weren't ready for me? I narrowed my eyes at her. "Now, which one of us needs to have some accountability?"
She flushed pink and leaned closer to me. She might be scared of me and the way I wanted her, but she never backed down, and that made my desire for her burn in a way that would never be extinguished.
Want more? Check out these posts!