Thank you to Berkley for the advanced copy of NEXT YEAR IN HAVANA by Chanel Cleeton. All opinions are my own.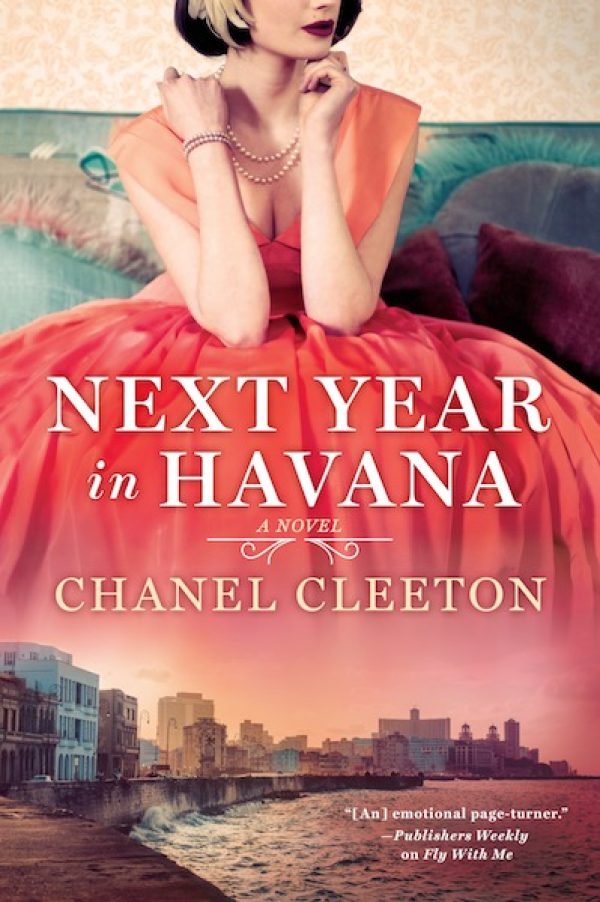 After the death of her beloved grandmother, a Cuban-American woman travels to Havana, where she discovers the roots of her identity–and unearths a family secret hidden since the revolution…

Havana, 1958. The daughter of a sugar baron, nineteen-year-old Elisa Perez is part of Cuba's high society, where she is largely sheltered from the country's growing political unrest–until she embarks on a clandestine affair with a passionate revolutionary…

Miami, 2017. Freelance writer Marisol Ferrera grew up hearing romantic stories of Cuba from her late grandmother Elisa, who was forced to flee with her family during the revolution. Elisa's last wish was for Marisol to scatter her ashes in the country of her birth. 

Arriving in Havana, Marisol comes face-to-face with the contrast of Cuba's tropical, timeless beauty and its perilous political climate. When more family history comes to light and Marisol finds herself attracted to a man with secrets of his own, she'll need the lessons of her grandmother's past to help her understand the true meaning of courage.
Note: Clicking links on this site will take you to the retailer's purchase page.
Totally Bex is a participant in the Amazon Services LLC Associates Program, an affiliate advertising program designed to provide a means for us to earn fees by linking to Amazon.com and affiliated sites.

The beautifully written and richly detailed Next Year in Havana is so much more than a gorgeous cover.  The story within is both heartbreaking and hopeful, with the love of a torn country and her people dreaming of a better future passionately portrayed on every page.
Marisol is a journalist who recently lost her grandmother, Elisa, who was the most important person in her life.  As part of her Elisa's last wishes, Marisol embarks on a somewhat harrowing journey to Cuba with ashes smuggled in her suitcase.  Once she is in Cuba, family history and buried secrets come to light, requiring Marisol to pursue leads and piece together the details she never knew existed about her grandmother.  With the help of her tour guide and love interest, Luis, Marisol finally finds the truth about the woman she adored but never really knew fully.
The timeline in Havana switches between Marisol's present and her grandmother's past, and I love how they intertwine to create a complete story.  Both of these women are strong and passionate, while honoring the bonds of family and of truth to themselves.
Cleeton does an excellent job of bringing the plight of the people from now and then to the forefront of every scene.  It almost feels as if Cuba and its revolution are another set of characters in the plot of the story.  While I enjoyed the story and the immense detail, I did feel that it weighed down the pacing.  However, I am highly anticipating the next installment of this family's saga, When We Left Cuba.
Want more? Check out these posts!