It's #BerkleyBookmas & Author Chanel Cleeton's Sharing a Family Recipe!

You guys, do I have a special treat for you today!  I'm so excited to participate in Berkley Bookmas this year and I'm lucky enough to be hosting author Chanel Cleeton's Cuban Holiday Recipe!
Berkley Bookmas is chock full of exclusive content from authors like exclusive excerpts, deleted scenes, author recipes and more! Check out the awesome calendar of events below:

Keep reading to hear about Chanel's holiday traditions, try her family recipe for black beans and rice, enter to win the giveaway, and learn about her upcoming book, Next Year in Havana!  (side note: Havana has been on my TBR ever since I saw that gorgeous cover ?)
Chanel Cleeton's Recipe for Black Beans and Rice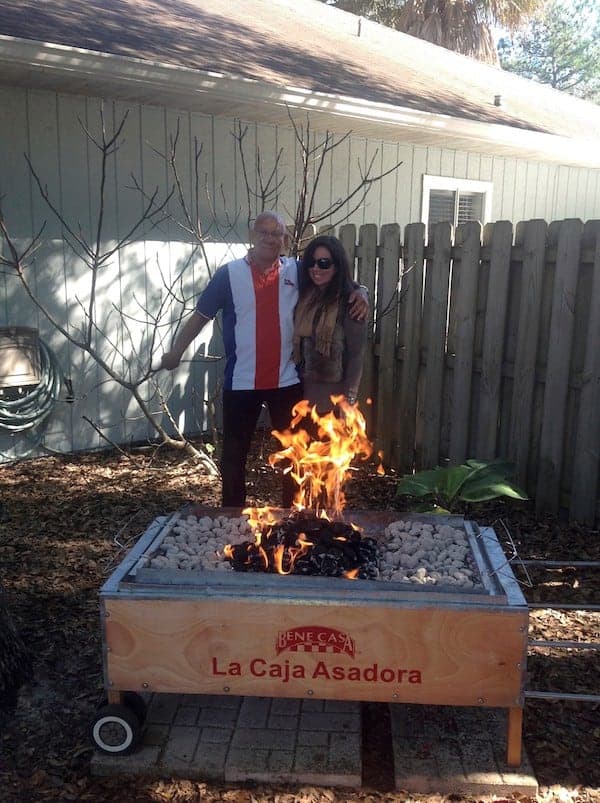 One of my favorite holiday traditions is celebrating Noche Buena. In the Cuban culture, Christmas Eve is the night where we have our big meal, and throughout my childhood, my family would celebrate the evening with a pig roast and some of my favorite dishes like black beans and rice, yucca, flan, and more. The pig roasts in either a pit or a wooden box with coals on top of a grate all day long, and everyone gathers in the backyard, listening to music, relaxing and celebrating while the meal cooks. It's a really fun way to pass the day and in Florida the weather is usually perfect for spending it outside. Once the pig is ready and the other food is cooked, the party goes on into late hours of the night (or early hours of the morning). While roasting a whole pig can be a daunting endeavor, if you want to celebrate Noche Buena in Cuban style, here's my favorite family recipe for black beans and rice that's the perfect side to any Christmas Eve dinner.
Chanel Cleeton's Black Beans & Rice Recipe
1 15.5 oz. can Goya Black Beans
2 tbl. olive oil
1 tbl. white cooking wine
2 minced cloves of garlic
1 tsp. oregano
1 bay leaf
3/4 cup of water
1 tsp. cumin
1/2 cup onion, finely chopped
1/4 cup green pepper, finely chopped
1/4 tsp. Goya Adobo seasoning
Salt
Pepper
Cilantro
2 cups cooked long grain white rice
Place the beans and the water in a small to medium sized saucepan and cook over low to medium heat until warm. Add oil, cooking wine, garlic, oregano, bay leaf, cumin, onion, green pepper, and Adobo to the beans and mix. Bring to a boil. Lower heat and cook on low for one hour. Check regularly to make sure it doesn't foam/bubble over. Serve over two cups of cooked long grain white rice (either according to package instructions in saucepan or in rice cooker). Season with salt and pepper to taste when serving. Can top with cilantro.
About Next Year in Havana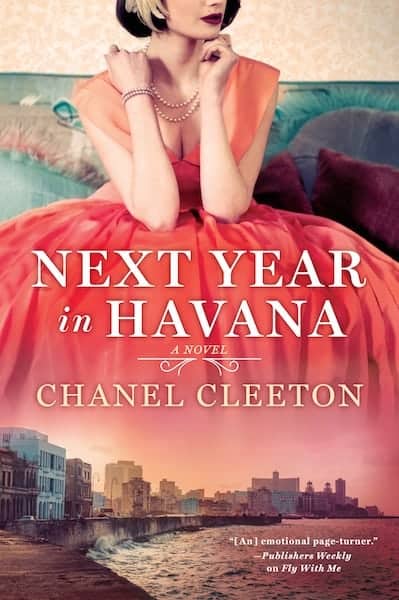 Next Year in Havana
by
Chanel Cleeton
Published by
Penguin
on February 6th, 2018
Number of Pages:
400

Kindle
|
Paperback
After the death of her beloved grandmother, a Cuban-American woman travels to Havana, where she discovers the roots of her identity--and unearths a family secret hidden since the revolution...

Havana, 1958. The daughter of a sugar baron, nineteen-year-old Elisa Perez is part of Cuba's high society, where she is largely sheltered from the country's growing political unrest--until she embarks on a clandestine affair with a passionate revolutionary...

Miami, 2017. Freelance writer Marisol Ferrera grew up hearing romantic stories of Cuba from her late grandmother Elisa, who was forced to flee with her family during the revolution. Elisa's last wish was for Marisol to scatter her ashes in the country of her birth.

Arriving in Havana, Marisol comes face-to-face with the contrast of Cuba's tropical, timeless beauty and its perilous political climate. When more family history comes to light and Marisol finds herself attracted to a man with secrets of his own, she'll need the lessons of her grandmother's past to help her understand the true meaning of courage.
---
For tomorrow's fun, head to one of the following blogs: