Thank you for the advanced copy of DIRTY TOGETHER by Meghan March.  All opinions are my own.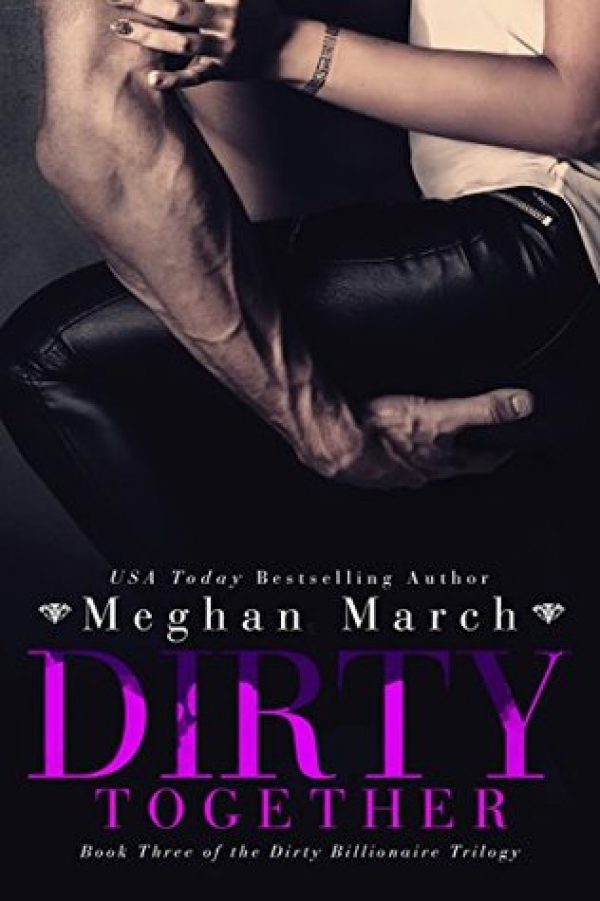 My wife.

I love saying those words.

She's mine, and if she thinks I'm going to let her run without tracking her down and bringing her back to where she belongs—with me—then she's about to be introduced to a new reality.

Because I'll fight dirty to give her the happily ever after she deserves.

Dirty Together is the final book in The Dirty Billionaire Trilogy and should be read following Dirty Billionaire and Dirty Pleasures.
Note: Clicking links on this site will take you to the retailer's purchase page.
Totally Bex is a participant in the Amazon Services LLC Associates Program, an affiliate advertising program designed to provide a means for us to earn fees by linking to Amazon.com and affiliated sites.
Other books in this series:

Dirty Together is the third and final book in The Dirty Billionaire Trilogy.  It begins where Dirty Pleasures left off, with Creighton's bombshell and Holly hightailing it out of Manhattan…again.  She feels the need to get back in touch with her roots, so she heads to her home in Kentucky.
I may not have agreed with Holly running for a second time, but I will say that I enjoyed seeing her life before she was discovered on the competition show.  Even better than that, though, is seeing Creighton in Kentucky.  He's still over the top and domineering, but he's doing what is best for Holly–which is what a husband should do.  Everything about their marriage is starting to fall into place for him.  However, Holly needs more convincing that she is his number one priority and that she can fit into his world.  I loved Creighton's patience with her and how their bond solidifies throughout the book.
There is a lot packed into the final 200 pages of this story.  Several new monkey-wrenches are thrown into the plot, while a few of the past problems are revisited.  Some of it is a little over the top, some of it feels a little rushed, and some doesn't feel 100% resolved.  But, I am happy with how things progressed with Holly and Creighton's story, and by the epilogue, I had a smile on my face.  Overall, I enjoyed dipping my toe back into the billionaire erotica genre with their crazy and sexy story.
Want more? Check out these posts!