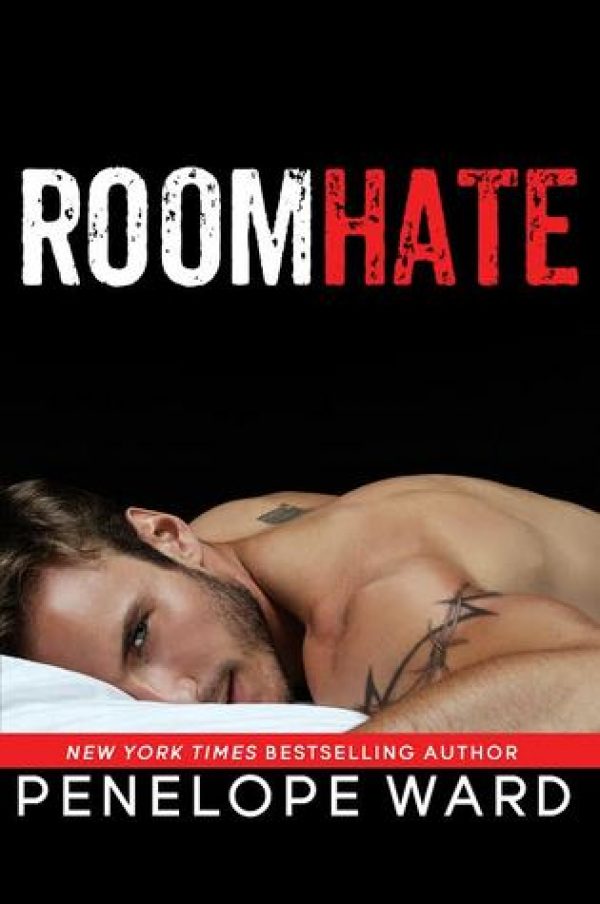 Sharing a summer house with a hot-as-hell roommate should be a dream come true, right?

Not when it's Justin…the only person I'd ever loved…who now hates me.

When my grandmother died and left me half of the house on Aquidneck Island, there was a catch: the other half would go to the boy she helped raise.

The same boy who turned into the teenager whose heart I broke years ago.

The same teenager who's now a man with a hard body and a hardass personality to match.

I hadn't seen him in years, and now we're living together because neither one of us is willing to give up the house.

The worst part? He didn't come alone.

I'd soon realize there's a thin line between love and hate. I could see through that smug smile. Beneath it all…the boy is still there. So is our connection.

The problem is…now that I can't have Justin, I've never wanted him more.
Note: Clicking links on this site will take you to the retailer's purchase page.
Totally Bex is a participant in the Amazon Services LLC Associates Program, an affiliate advertising program designed to provide a means for us to earn fees by linking to Amazon.com and affiliated sites.

When you read a Penelope Ward romance, you are guaranteed an angst-filled roller coaster of emotions, and RoomHate definitely delivers in that department.
When we meet Amelia and Justin, Amelia's grandmother has left each of them half of a beach house and they haven't seen each other in almost 10 years. There is a lot of animosity and tension between them, but Amelia is determined to become best friends with Justin again even if it kills her. Over the course of a summer, they try to work through their problems, but it isn't an easy road to travel.
For the most part, I enjoyed Justin and Amelia's story. I wasn't sure how they were going to work out their problems, especially with Justin's serious girlfriend thrown into the mix. There is a lot of arguing, ignoring, and mixed signals for about the first three-quarters of the book.
And herein lies the problem. To me, it feels like it takes forever for Amelia and Justin to be on the same page as one another. Just when I thought they were getting there, Amelia's insecurity would creep in. The last quarter of the book is what really saved the story for me.
Overall, I thought the book was just okay. I had problems the characters at times, but that doesn't mean I hated it. However, I had high hopes for this story and I really wanted to love it, but I just couldn't.  You may read it and not be bothered by the same things that I was, so I would suggest giving it a try!
Copyright © 2016 by Penelope Ward
His eyes darted to the side, and he noticed me standing there. We just stared at each other. It was ironic, but the only times I could ever feel the remnants of our old connection were in fleeting moments of silent eye contact. Sometimes moments of silence spoke the loudest.
I left him alone again, making my way back down the hall and into the restaurant to tend to the customers I'd been ignoring.
Things really started to get busy. Without Jade working tonight, we were short-staffed, and I was having a hard time keeping up with the orders. Sandy's had indoor and outdoor seating. Normally, I would only be working one section, but tonight I was going back and forth between the two.
It was nice out, so I knew they would have Justin performing outside. I kept glancing over to the small stage to see if he was there. It was past eight, and he hadn't made an appearance yet.
Sometime close to eight-thirty, I was in the middle of serving a large party of ten when I first heard it: the chilling sound of a soulful voice that was not familiar in the least. He gave no introduction. No warning. He just started to sing out the first few words, followed by the strum of his guitar. The song that Justin had chosen to start with was a cover of Ain't No Sunshine by Bill Withers.
The entire room soon quieted down, and all eyes were on the stunning blond male specimen with the spotlight shining down on him. Despite the fact that I was carrying a large round tray of dirty dishes, I couldn't move. The vibration of his thick, smoky singing voice had completely paralyzed me, penetrating my body and soul.
Aside from the lone teardrop that fell the night he lost it on me during steak dinner, I hadn't shed any more tears—until now. It was all too much. Hearing how different his voice sounded, how he'd trained it over the years, was a wake-up call as to how much I had missed. All of the hours of practice that must have gone into honing that beautiful voice, and I wasn't there for any of it. The guilt, the emotions, the reality of a decade gone…everything started to pummel me at once. Not to mention the song—about a girl leaving. It probably had nothing to do with me, but in my mind, it sure as hell felt like it did.
Want more? Check out these posts!