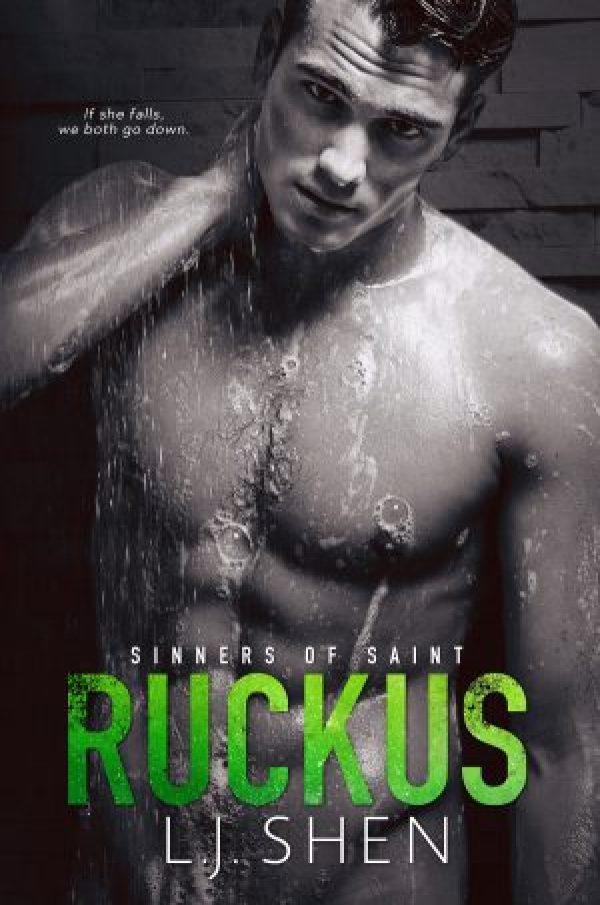 Rosie

They say that life is a beautiful lie and death a painful truth. They're right.
No one has ever made me feel more alive than the guy who serves as a constant reminder that my clock is ticking.
He is my forbidden, shiny apple.
The striking fallacy to my blunt, raw, truth.
He is also my sister's ex-boyfriend.
One thing you should know before you judge me;
I saw him first. I craved him first. I loved him first.
Eleven years later, he waltzed into my life, demanding a second chance.
Dean Cole wants to be my bronze horseman. My white knight has finally arrived. Hopefully, he isn't too late.

Dean

They say the brightest stars burn out the fastest. They're right.
She sets my mind on fire.
All smart mouth, snarky attitude and a huge heart.
In a world where everything is dull, she shines like fucking Sirius.
Eleven years ago, fate tore us apart.
This time, I dare it to try.
Getting to her is a battlefield, but man, that's why they call me Ruckus.
Rosie LeBlanc is about to find out how hard I can fight.
And conquering her will be the sweetest victory.
Note: Clicking links on this site will take you to the retailer's purchase page.
Totally Bex is a participant in the Amazon Services LLC Associates Program, an affiliate advertising program designed to provide a means for us to earn fees by linking to Amazon.com and affiliated sites.
Other books in this series:

Oh my, these HotHoles are hot indeed—and yes, they are quite the assholes, too!  I wasn't sure how LJ Shen would be able to redeem Dean Cole, but she blew me away with his book.  His story was nothing close to what I expected and yet it was everything I wanted and more.
When I found out who his love interest would be, I'll admit I was a little concerned about the fact that Dean had previously dated her older sister in Vicious.  I know, it was a long time ago, but there's something about 'keeping it in the family' that makes me feel a little skeeved out.  Once again, I should learn to trust in LJ to have my back.  She took that premise, twisted it around, and put a pretty bow on it.  Of course, it feels like she loves torturing you to get to the reward, but that just makes it so much sweeter to finally make it to the end.
In Vicious, Dean was the 'good time guy' and notorious stoner, who was slightly detached and always snarky, but you just knew he was hiding something major behind that cool exterior.  Turns out, you were right.  You also knew that he was a protector who fiercely defended the underdog.  Right again.  The reason why, though, will blow you away.  There are so many layers to Dean, and while some are less than pretty, learning why he is the way he is will break your heart.  Yup, you will certainly fall in love with this HotHole. 
I would be remiss if I made this review all about Dean, though.  Rosie, the younger sister from Vicious I mentioned, was a shining star in this story.  She may be dealing with a terminal illness, but that doesn't stop her from giving back as good as she gets.  Rosie is a fighter in every sense of the word and her attitude is 100% amazing.  She's sassy and witty and fun and independent—her personality is essentially the opposite of her sister.  As for her relationship with Dean, it isn't always sunshine and roses.  It is a hard-fought one that is fantastic to watch unfold.  Once I started reading, I was fully committed and found it hard to put down my Kindle.    
I wasn't expecting to love this story as much as I did and I am still feeling the affects.  It could have gone a million different directions, but what Shen gave us was perfection.  While the epilogue was a fantastic to lead into Trent's book, I need it now….like, yesterday.  I know his book is going to be a doozy.  Bring. It. On.
Want more? Check out these posts!