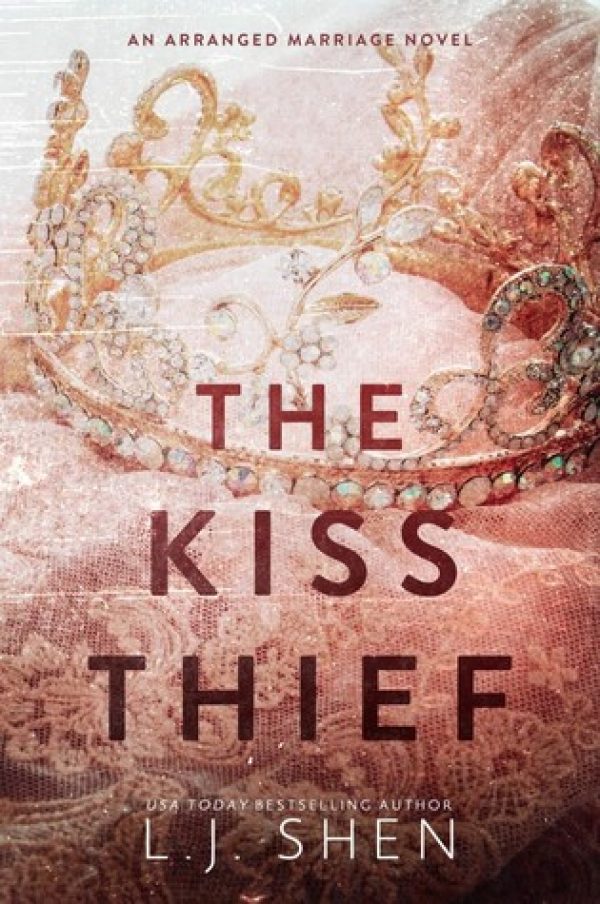 They say your first kiss should be earned.

Mine was stolen by a devil in a masquerade mask under the black Chicago sky.

They say the vows you take on your wedding day are sacred.

Mine were broken before we left church.

They say your heart only beats for one man.

Mine split and bled for two rivals who fought for it until the bitter end.

I was promised to Angelo Bandini, the heir to one of the most powerful families in the Chicago Outfit.

Then taken by Senator Wolfe Keaton, who held my father's sins over his head to force me into marriage.  

They say that all great love stories have a happy ending.

I, Francesca Rossi, found myself erasing and rewriting mine until the very last chapter.

One kiss.
Two men.
Three lives.
Entwined together.

And somewhere between these two men, I had to find my forever.
Note: Clicking links on this site will take you to the retailer's purchase page.
Totally Bex is a participant in the Amazon Services LLC Associates Program, an affiliate advertising program designed to provide a means for us to earn fees by linking to Amazon.com and affiliated sites.

Move over Vicious, the Big Bad Wolfe has come to town—and I am here for every minute of it!
Once again LJ Shen gives us a ruthless and brutally punishing alpha anti-hero who lets nothing stand in his way. I love her heroes who have razor-sharp teeth and acerbic wit, characteristics which describe Wolfe to a T.
Francesca is a sheltered and privileged daughter of a mafia don in Chicago. Every aspect of her life is planned for her, no need to worry about working or college or choosing a husband when she's a part of The Family.
Francesca has been in love with her childhood crush her entire life and dreams of nothing more than becoming his wife. However, Wolfe Keaton, a rising political star, has other plans for her. He's is bent on revenge and he sees Francesca as the perfect way to get what he wants.
Every page of this story is tautly-written and intriguing. There's action, blackmail, revenge, and twists galore. This is one-sitting-reading right here, folks. I highly recommend avoiding spoilers and going in blind. You won't regret it!
Want more? Check out these posts!