DATING-ISH, an all new standalone from the USA Today bestselling Knitting in the City romantic comedy series by Penny Reid is now LIVE!  This is the sixth in the series and is Marie and Matt's story.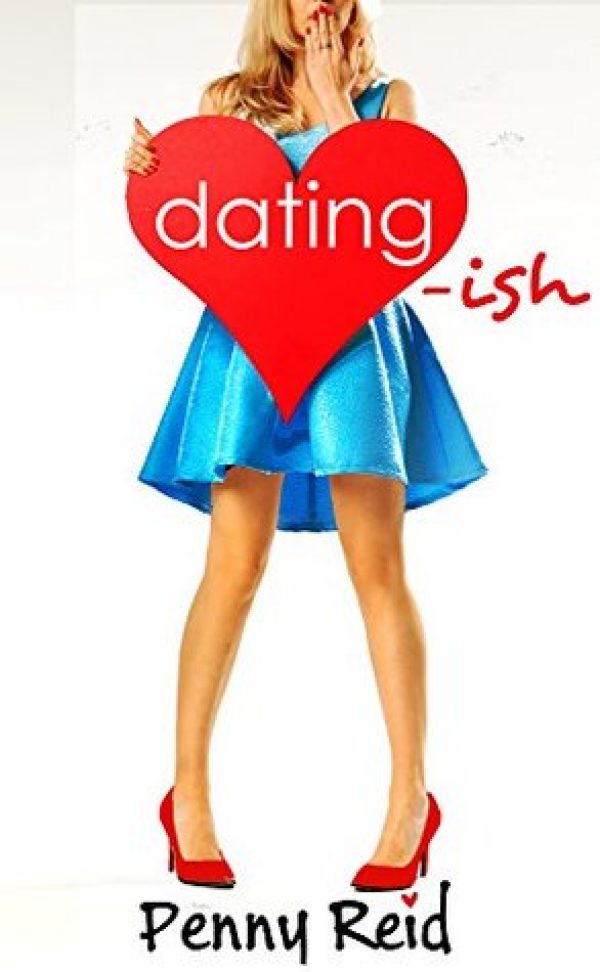 There are three things you need to know about Marie Harris: 
1) She's fed up with online dating, 
2) She's so fed up, she's willing to forego the annoyance and consider more creative alternatives, and 
3) She knows how to knit.

After the most bizarre and irritating first date in the history of human kind, Marie is looking for an alternative to men. With the help of her friends, she quickly identifies a few possibilities:

Need a cuddle? Use a professional cuddler. Need affirmation? Get yourself a life coach. Need an orgasm? Try orgasm meditation! Why does she need the hassle of a romantic partner when she can meet all her needs with paid services?
But then her irritating date resurfaces. And he's not at all the person she thought he was. And he suggests a different—and crazier—solution to her dilemma . . .
As everyone knows (or will soon come to realize), traditional relations between humans are a thing of the past. Robots are our future. And if robots are our future, then why do we need other people at all?
Note: Clicking links on this site will take you to the retailer's purchase page.
Totally Bex is a participant in the Amazon Services LLC Associates Program, an affiliate advertising program designed to provide a means for us to earn fees by linking to Amazon.com and affiliated sites.
Oh, Penny Reid, how do you do the voodoo that you do so well?  Just when I think I couldn't love her books any more than I already do, she goes and delivers a smart, slow-burning, heartfelt book like Dating-ish!  My love for this book is epic in its proportions and I don't think my review will do it one bit of justice.
Marie is a journalist looking for love in the modern age and Matt is a scientist working in artificial intelligence.  Their relationship starts with an epic fail – like the worst first meeting in the history of meet-cutes – but it leads us on an adventure into the world of alternative human connections, both intimate and simple companionship.
Once Matt and Marie put aside their initial miscommunication, their chemistry almost becomes another character to the story, unmistakable and palpable. I think what's amazing is that even with all of the 'sciencey stuff' going on, their enemies-turned-friends-turned-lovers story is beyond emotional and even hilarious at times. 
Oh, the FEELS!  The feelings in this book are deeply intense, from the longing and devastation to the happiness and elation.  Trust me, you feel every.single.thing.  I laughed, I cried, I wanted to give them both big, squishy hugs.
Of course, the entire Knitting gang is back with their insights and advice, which is another favorite aspect to the story.  I love each of these quirky characters and I'm going to be sad to say goodbye to them, but I can't wait for Kate and Dan's story in Marriage of Inconvenience.  
Dating-ish is easily my favorite book of Penny's (so far)!  Matt and Marie's story will have you questioning societal norms, dating in the 'virtual world', and the meaning of true love and family.