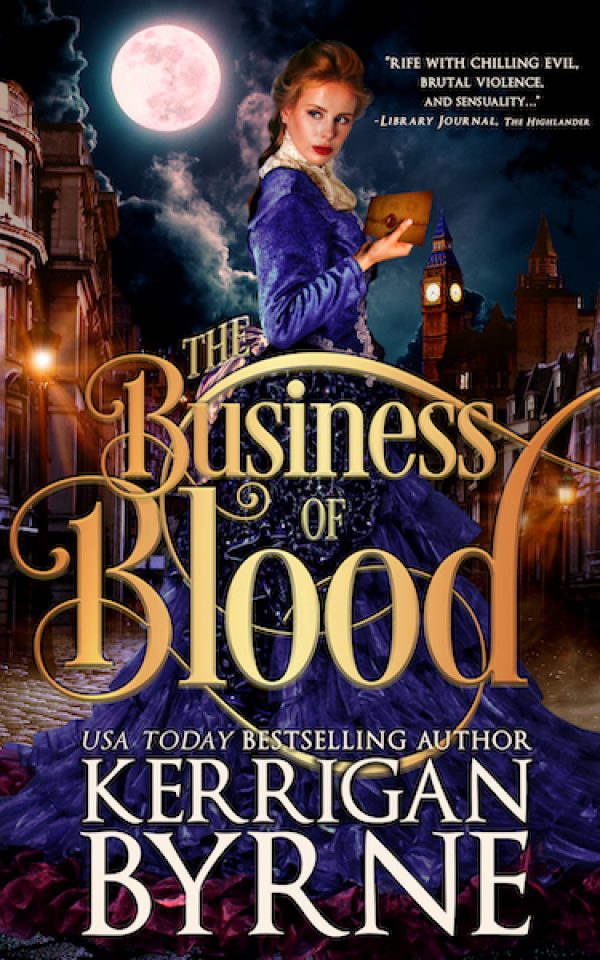 London, 1890. Blood and death are Fiona Mahoney's trade, and business, as they say, is booming.

Dying is the only thing people do with any regularity, and Fiona makes her indecorous living cleaning up after the corpses are carted away. Her childhood best friend, Mary, was the last known victim of Jack the Ripper. It's been two years since Fiona scrubbed Mary's blood from the floorboards, and London is no longer buzzing about the Ripper, but Fiona hasn't forgotten.

And she hasn't stopped searching for Jack.

When she's called to a murder in the middle of the night, Fiona finds a victim mutilated in an eerily similar fashion to those of the Ripper, and only a few doors down from Mary's old home. The relentless, overbearing, and irritatingly handsome Inspector Grayson Croft warns her away from the case. She might have listened, if she hadn't found a clue in the blood. A clue that will lead her down a path from which there is no return.

As a killer cuts a devastating swath through London, a letter written in blood arrives at her door, and it is only then that Fiona realizes just how perilous her endeavor is. For she has drawn the attention of an obsessive evil, and is no longer the hunter, but the prey.

Fiona Mahoney is in the business of blood. But she's not the only one.
Note: Clicking links on this site will take you to the retailer's purchase page.
Totally Bex is a participant in the Amazon Services LLC Associates Program, an affiliate advertising program designed to provide a means for us to earn fees by linking to Amazon.com and affiliated sites.

Not for the faint of heart, Kerrigan Bryne's foray into murder mystery is as gripping as it is macabre. 1890s London, a city still reeling with fear in the wake of Jack the Ripper, is the perfect backdrop for the intrepid heroine, Fiona Mahoney.  She's in the 'business of blood' as a Post-Mortem Sanitation Specialist who happens to be intimately acquainted with the horrific aftermath of The Ripper.
Not only is Fiona involved in a deadly game of cat and mouse with the infamous killer, she's also up to her eyeballs in gruesome murder scenes while dealing with an eccentric aunt, an ex-fiancé-turned-priest, a grumpy detective, and a mafia boss who may or may not want to kill her.  Fiona is kept on her toes throughout the story, with details and revelations popping up constantly, and handles it with aplomb.
Fiona is my kind of heroine: she's feisty and smart, determined and sassy.  I love how strong-willed she is, especially while being surrounded by men who believe she needs to be taken care of by a husband.  Her fierceness definitely set the tone for each scene. 
Byrne's writing is crisp and will keep you riveted to the story.  I appreciated her cleverness with integrating the timeline with several famous characters, which is a pleasant surprise amongst all of the gore.  It's a rollercoaster ride getting to the end with all of the twists and turns, but I didn't want it to end when it did.  I can't wait to read the next two installments of Fiona's story!
Want more? Check out these posts!