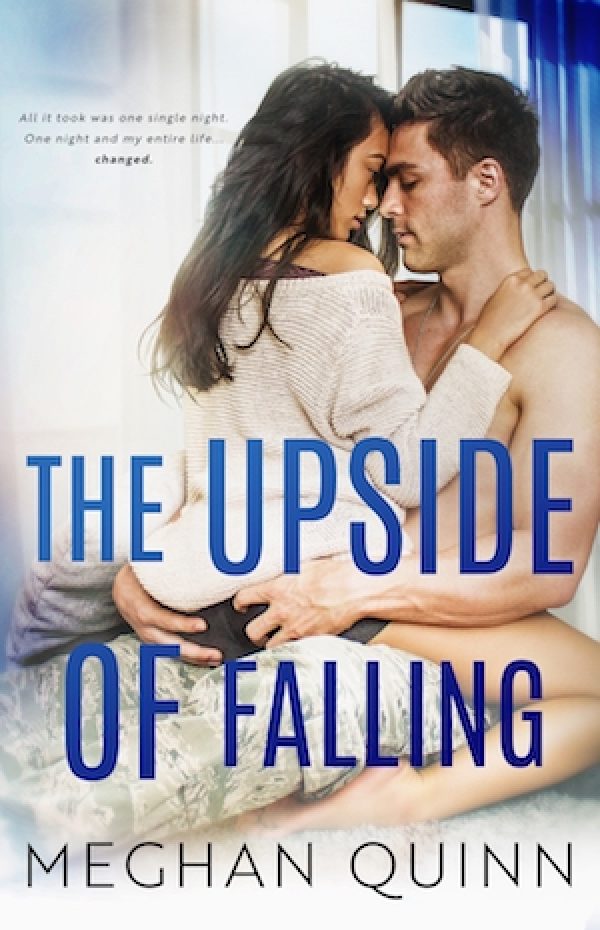 Tucked away at the base of the Rocky Mountains lived a little boy with one singular dream: leave this broken and battered home and become someone.

Be somebody's hero.

That boy was me—Colby Brooks. Except I'm not that same little boy anymore.
My dreams might still be the same, but my reality isn't.

I'm smarter. Stronger. A man.

And I learned a long damn time ago, the only way to achieve my dreams was to avoid distractions—at any cost.

Focus. Resolve. Determination. 

But all it took was one single night. One night and my entire life…changed.

One night had me colliding head first with the biggest distraction of my life; Rory Oaks.

Smart. Charming. Beautiful.

Rory changed everything.

Quickly, my one-track mind started to bend.

Each kiss faded decade-long dreams.

And with one single incident, I fly off course.
Note: Clicking links on this site will take you to the retailer's purchase page.
Totally Bex is a participant in the Amazon Services LLC Associates Program, an affiliate advertising program designed to provide a means for us to earn fees by linking to Amazon.com and affiliated sites.
Other books in this series:

When I heard Meghan Quinn was working on another 'emotional' book, I couldn't wait to read it (her last emotional book, Dear Life, was a top read last year).  The fact that it's a military romance was like icing on the cake.  While I enjoy her romantic comedies, I have to say, I love her angsty and full-of-feels stories.  She has a way of writing the most realistic characters who you can't help but feel attached to and make you root for their happiness.
Rory is a woman who is used to working hard after setting her lifelong dreams aside.  When she meets Colby at a party, she can't believe her luck.  But, his reluctance to get to know her only makes her more determined to crack his shell.  What she finds is a man who is not only amazingly sweet and caring, but who has also been emotionally scarred by his past.
Colby has had a one-track mind since he was a young boy.  Every step he has taken and every decision he made has brought him one step closer to becoming a fighter pilot.  Having a girlfriend like Rory, as awesome as she is, would only cause a distraction.  Their pull is undeniable, though, and soon Colby is under her spell.
I really loved Rory and Colby's story.  They are like star-crossed lovers whose relationship has an unavoidable expiration date.  Rory pursues Colby heavily at the beginning, which was a pleasant change of pace from the usual 'guy chasing the girl'.  Seeing them get to know one another was so beautiful, heartfelt, and emotional. 
Meghan did an amazing job with this story.  I will say that the cliffhanger is brutal and I did not see it coming.  Fortunately for all of us, The Downside of Love is right around the corner!
Want more? Check out these posts!