Thank you for the advanced copy of DR STRANGE BEARD by Penny Reid. All opinions are my own.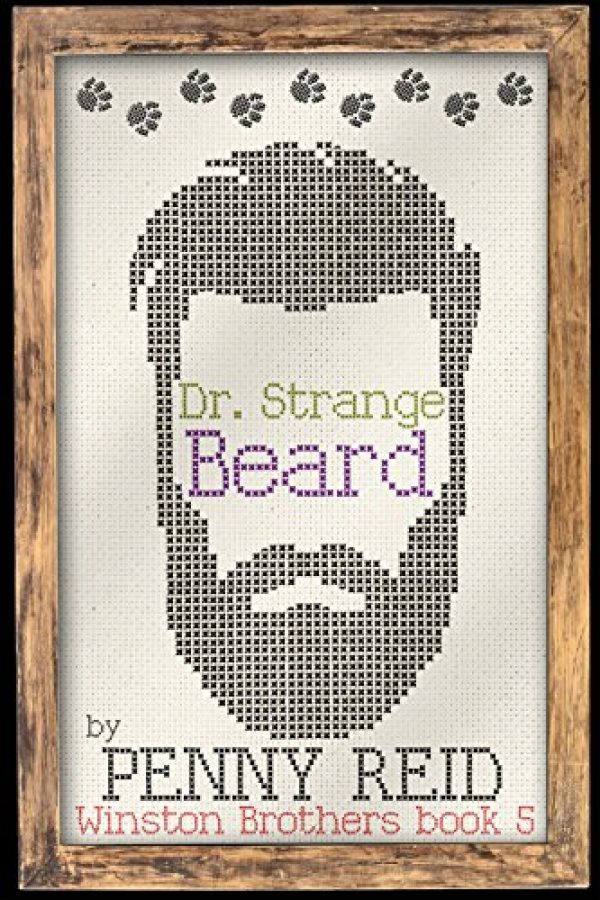 Hunches, horse races, and heartbreak

Ten years after Simone Payton broke his heart, all Roscoe Winston wants is a doughnut. He'd also like to forget her entirely, but that's never going to happen. Roscoe remembers everything—every look, every word, every single unrequited second—and the last thing he needs is another memory of Simone.

Unfortunately, after one chance encounter, Simone keeps popping up everywhere he happens to be . . .

Ten years after Roscoe Winston dropped out of her life, all Simone Payton wants is to exploit him. She'd also like some answers from her former best friend about why he ghosted her, but if she never gets those answers, that's a-okay. Simone let go of the past a long time ago. Seriously, she has. She totally, totally has. She is definitely not still thinking about Roscoe. Nope. She's more than happy to forget he exists.

But first, she needs just one teeny-tiny favor . . .
Note: Clicking links on this site will take you to the retailer's purchase page.
Totally Bex is a participant in the Amazon Services LLC Associates Program, an affiliate advertising program designed to provide a means for us to earn fees by linking to Amazon.com and affiliated sites.
Other books in the series:

After finishing Shelly and Beau's amazing book, Beard in Mind, I couldn't wait to get my hands on the next installment of the Winston Brothers–which just so happens to be my favorite series by Penny Reid.
Color me surprised when I realized that there was a relatively significant jump forward in the series timeline (Penny probably explained this to everyone beforehand and I just missed it or forgot). It took a little bit of time for me to get up to speed, but nothing I couldn't handle to get into the Roscoe-related goodness.
And what goodness it is! Roscoe is the baby of the family and one my anticipated stories. His somewhat unconventional upbringing and being raised mostly by his older siblings made me want to get inside his head and find out what he really thought about all of them. I was thoroughly amazed by what we learn and how truly gifted he is in the mental ability department.
Simone is Roscoe's one and only love, dating back to when they were teens in high school. A drunken misunderstanding keeps them apart until Simone leaves town, only to rarely return to Green Valley. However, Simone's ulterior motives for staying away and eventually coming back to town become apparent quite quickly. This leads us into the secondary storyline and the true excitement of the story.
Previously, Roscoe was the wildcard who seemed so insightful and sensitive, yet was never really in the foreground of the story. In Dr Strange Beard, he's front and center as a grown up, out of school, practicing veterinarian. His mannerisms and charm are still the same, but we get to know how his brain works and why he likes to be the more taciturn sibling of the bunch.
Now, if you've read my blog or reviews for any length of time, you know that I love me some slow burning lovin'. However, it took me quite a while to get warmed up to both this story and to Simone as a heroine.
The last 25% of the story was absolutely amazing and I wish the rest of the book moved at the same pace. While I enjoyed all of the backstory of Roscoe and Simone (very detailed, thanks to Roscoe's super-memory), I would have loved for more of the major revelations to have been scattered around a bit.
As always, the writing in and of itself is fantastic, as one would expect from a Penny Reid story. This may be one of those cases where maybe I'm being too nit-picky, but my minor quibbles will not stop me from highly anticipating the next book in the series. I can't wait to get my hands on Billy… errr, Billy's story. Yeah, that's what I meant.
Want more? Check out these posts!