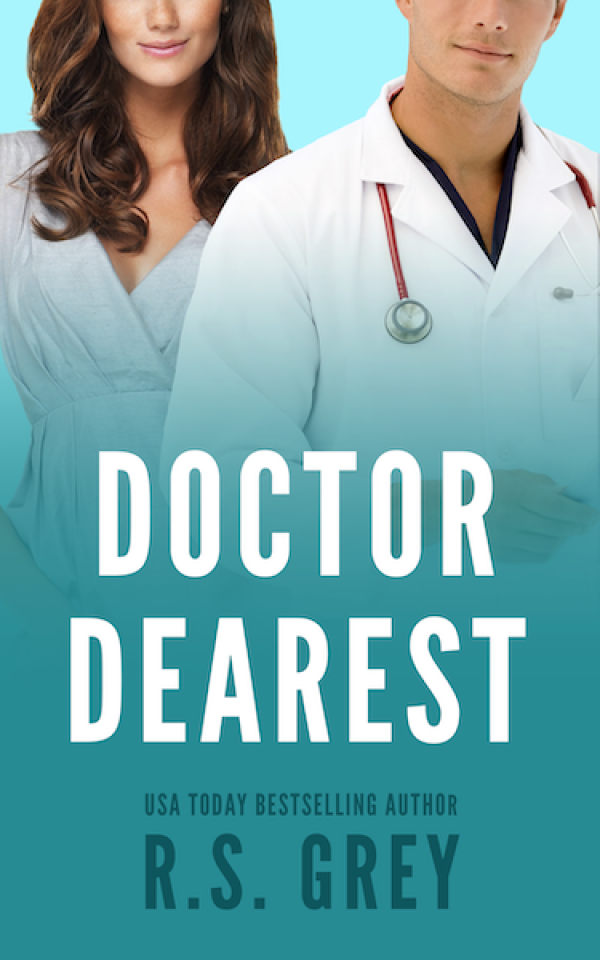 Natalie

Dr. Easton is part man, part myth.
He's a formidable surgeon. Highly respected in his field.
He also happens to be an ex-collegiate quarterback with a classically handsome face.
Are you catching on yet?
He's horrible.
Beautiful.
A walking Ralph Lauren ad.
He's also so off limits he should come with a warning label: This way lies heartache.

Not only is he an attending at the hospital where I'm training, he's also my brother's best friend. If you've lost count, that's two reasons why I plan on putting this ridiculous crush behind me. Besides, it's definitely not mutual.

Dr. Easton has never once paid me special attention. No tempting smirks. Not even one subtle innuendo. To him, I'm just another resident—all but invisible.

Connor

For the last five years, I've mentored Natalie in the OR, stayed in line, and kept my hands to myself, but it's been agonizing.

Natalie is trouble in scrubs. A walking temptation I've been forced to ignore.

For so long, I've wanted her in silence. By the time fate finally gets around to throwing me a bone, my patience has run out.

Natalie's brother is leaving town, and he wants me to watch over her while he's gone.

He has no idea how I feel about her.
Neither does she.
But she will.

Haven't you heard good things come to those who wait, Natalie?
Well… I've done my waiting.
Note: Clicking links on this site will take you to the retailer's purchase page.
Totally Bex is a participant in the Amazon Services LLC Associates Program, an affiliate advertising program designed to provide a means for us to earn fees by linking to Amazon.com and affiliated sites.

If you're ever having a bad day or you're in a dreaded reading slump, take my advice and just pick up a book by RS Grey. I guarantee, you'll have a smile on your face in no time.  She just knows how to write heartwarming stories with loads of witty banter, quirky characters, and swoony sweetness.  Doctor Dearest has the added benefit of well-researched hospital scenes, a brother's best friend trope, and a bit of unrequited/star-crossed lovers thrown in the mix.
Natalie was raised by the "you don't need a man" mantra, so she has never had a real long-term relationship.  She's been married to medicine for most of her adult life and she's darn good at it, but that doesn't mean she hasn't had her eye on someone. 
Connor is an attending at the hospital in the burn unit with Natalie and because of that and the fact that he is her brother's best friend, they have been tiptoeing around one another for years and neither wants to let the other know their true feelings.  Connor seems like too much of a good thing and completely unattainable for Natalie.  For all of her smarts, though, she sure has a stubborn streak and has some deep-seated trust issues.
When Natalie and Connor finally get together, that's where the magic happens.  Connor's inner monologue and dialogue with Natalie is funny, yes, but it is also wise, insightful, and downright swoon-worthy.  There is plenty of drama, back and forth feelings, and heartwarming scenes to keep you satisfied and turning the pages until the end.
Doctor Dearest isn't quite as 'light and fluffy' as Grey's previous works, like say her last release, His Royal Highness (I mean, these are burn unit doctors, after all).  There is a bit of somberness and a heavier feeling to this one, so don't expect to laugh through every chapter. 
Fans of Grey's Anatomy will like the hospital patients, the doctor drama, and the McDreamy feeling to Connor, the doctor who is good at everything he does.  I'm really curious to see what Grey comes up with next, but I know I'll be right here waiting for when it arrives!
Want more? Check out these posts!