180 Seconds by Jessica Park
180 Seconds by Jessica Park is live!  I adore this author and her Flat-Out Love series is amazing.  I can't wait to read this one!
This post contains affiliate links. If you make a purchase using that link, I will receive a small commission from the sale at no additional cost to you.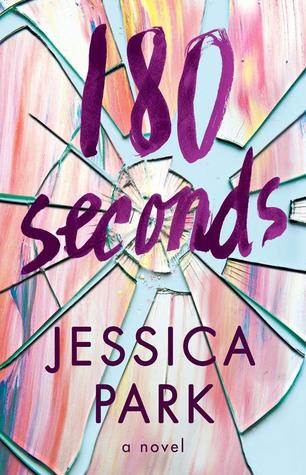 180 Seconds
by
Jessica Park
Published by
Skyscape
on April 25th, 2017
Number of Pages:
302

Kindle
|
Paperback
|
Audiobook
Some people live their entire lives without changing their perspective. For Allison Dennis, all it takes is 180 seconds…

After a life spent bouncing from one foster home to the next, Allison is determined to keep others at arm's length. Adopted at sixteen, she knows better than to believe in the permanence of anything. But as she begins her third year in college, she finds it increasingly difficult to disappear into the white noise pouring from her earbuds.

One unsuspecting afternoon, Allison is roped into a social experiment just off campus. Suddenly, she finds herself in front of a crowd, forced to interact with a complete stranger for 180 seconds. Neither she, nor Esben Baylor, the dreamy social media star seated opposite her, is prepared for the outcome.

When time is called, the intensity of the experience overwhelms Allison and Esben in a way that unnerves and electrifies them both. With a push from her oldest friend, Allison embarks on a journey to find out if what she and Esben shared is the real thing—and if she can finally trust in herself, in others, and in love.