Thank you for the advanced copy of BREACHING THE CONTRACT by Chantal Fernando.  All opinions are my own.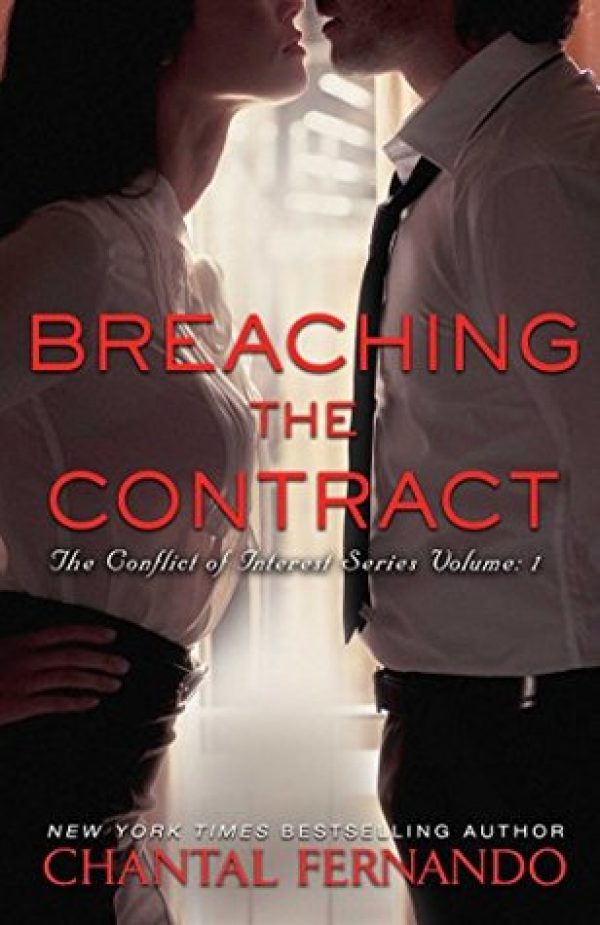 Katerina Dawson knows exactly what she wants from life. And as the new associate at the top law firm in the city, she's ready to live out her dreams of becoming a criminal lawyer. But going on coffee runs and babysitting kids during the day was definitely not what she had in mind. She knows that anyone else would kill to be in her shoes, but she has to draw the line somewhere. That's easier said than done, though, when Kat has to confront her handsome boss…

Tristan Channing and Jaxon Bentley run a successful law firm together and the two partners couldn't be busier right now. When Jaxon suddenly takes a leave of absence, Tristan begrudgingly assumes responsibility of the new associate, the hot new associate, who has curves for days. Needing to keep his distance from her, Tristan sends Kat on needless errands and has her doing work even an intern wouldn't touch, like picking up his kids. But his plan backfires when he sees his children grow attached to Kat and sees her getting comfortable in his home. It triggers something deep within him, and it feels right to have her there. Will Tristan be able to keep his work and personal lives separate, or will he find that his heart holds the final verdict?
Note: Clicking links on this site will take you to the retailer's purchase page.
Totally Bex is a participant in the Amazon Services LLC Associates Program, an affiliate advertising program designed to provide a means for us to earn fees by linking to Amazon.com and affiliated sites.
Other books in this series:

Short and sweet and low on angst, Breaching the Contract is a great start to the new Conflict of Interest series. I've never read Chantal Fernando before, but I love office romances (not to mention single dads!), so I feel like this was a fantastic place to start.
Katerina is on top of the world, having graduated from law school and winning a coveted internship with a top law firm. Under attorney Jaxon Bentley's direction, she's working cases instead of making coffee and doing the filing. When Jaxon has to take a leave of absence, Kat is forced to pick up the slack, which includes dealing with the grumpy partner, Tristan Channing.
Tristan is a hard-nosed attorney who doesn't connect with many people on a personal level. After bumping into Kat at a coffee shop, he feels an attraction—but that's before he discovers they work together. While it isn't forbidden, relationships at the office are highly discouraged. A hate-ish-to-love- relationship ensues with a few hiccups along the way.
I found Kat to be a refreshing heroine. She's strong, independent, hardworking, and caring, but she's also determined to succeed on her terms. She gives as good as she gets when it comes to Tristan's attitude, which provides some great banter.
Tristan turns out to be just as hardworking, loyal, and caring, and his relationship with his kids is commendable. Seeing them fall in love with Kat right along with their dad gave me all the feels. Tristan hasn't had the easiest life in the past several years, so it was nice to see him happy and enjoying life with Kat.
As I said, this is a great start to the series. At 130 pages, Breaching the Contract seemed just right—not too short and not too long, all while introducing the characters for the follow-up books. Fans of light, quick, and just the right amount of steamy will enjoy this one for sure!
Want more? Check out these posts!