Thank you for the advanced copy of DIRTY LITTLE SECRET by Kendall Ryan. All opinions are my own.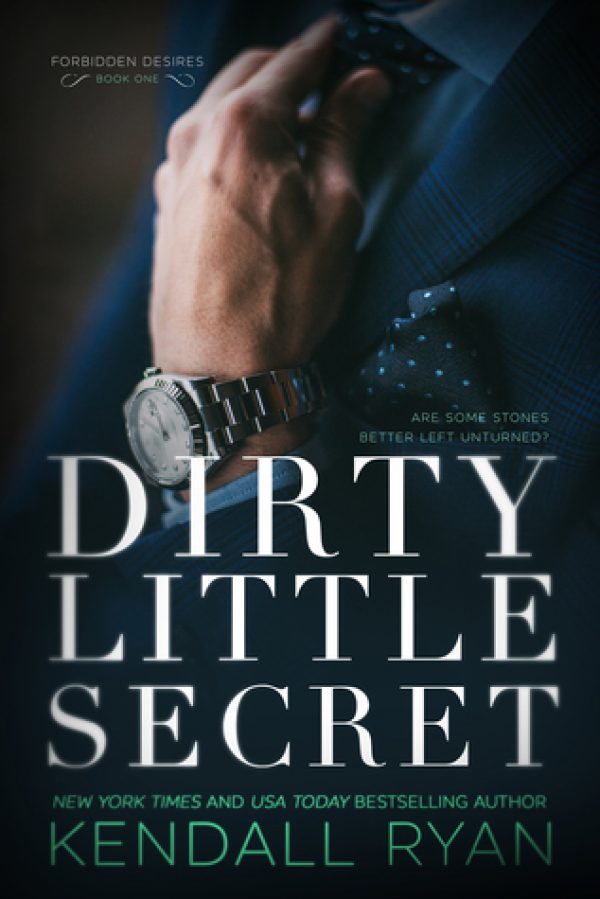 She's much too innocent for me, but that doesn't stop me from wanting the sweet, young librarian. I'm dominating and possessive, and my control streak runs a mile wide. 

The way she looks at me—like I'm one of the heroes in the books she loves, like I'm broken, and she wants to be the one to piece me back together—it only complicates things further. I'm nobody's hero. 

But there's no denying my tragic past reads like one of her favorite literary classics. It's raw. Visceral. Captivating. And together, we're a perfect mess. 

How can I resist when the sexual sparks zapping between us set me on fire? The need to control, and claim her force my walls to come tumbling down, but when she learns about my dirty little secret, will my world come crashing down with it?
Note: Clicking links on this site will take you to the retailer's purchase page.
Totally Bex is a participant in the Amazon Services LLC Associates Program, an affiliate advertising program designed to provide a means for us to earn fees by linking to Amazon.com and affiliated sites.
Other books in this series:

Dirty Little Secret starts off with a bang with one of the most intriguing first meetings I have read in a while and continues its fast pace until the cliffhanger ending. Kendall Ryan has built a world full of self-discovery, secrets, indecision, adventures, and desire with this first-in-series story.
Emma Bell leads a somewhat solitary life as a librarian, spending her free time restoring her home. After a horrible relationship and even worse breakup, Emma now harbors a secret crush on a stranger she only sees for a few minutes a day at the coffee shop. What starts out as an impulsive decision on the handsome and mysterious stranger's part leads Emma down a path she could never have imagined for herself.
I loved the beginning of this book, from the interactions at the coffee shop to the first official meeting. The revelations come at a rapid pace, Emma's head spins from everything thrown at her, and I loved the pacing of the story.
But (and you knew that was coming right?) the story started to lose steam for me after the first half or so. As more came to light about the characters, the more I realized that I wasn't connecting as well with them as I would have liked.  
Since Dirty Little Secret is the first book in a 5-book arc, I am sure this was a matter of setting the groundwork for the upcoming storyline. However, I would have loved the second half of the story if it had held the same amount of punch as the first.
Now, this may be a matter of 'it's not you, it's me,' so if you're a fan of ordinary heroines who fall for the control-in-all-things alpha male, this may be a big winner for you.
Want more? Check out these posts!