Thank you for the advanced copy of THE ONLY ONE by Lauren Blakely. All opinions are my own.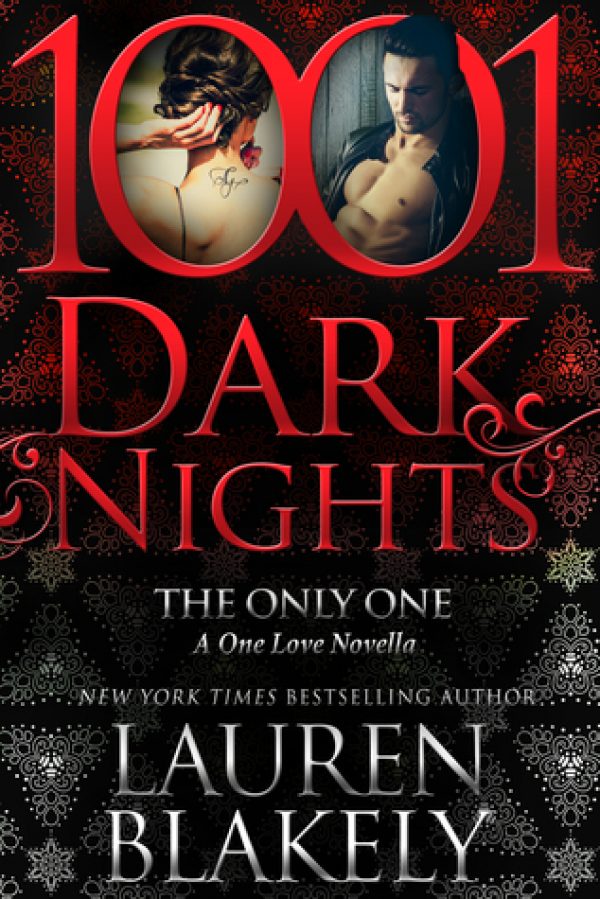 Let's say there was this guy. And he gave you the most mind-blowing night of sex in your life. And you never saw him again.
Until ten years later.
Now, it turns out he's the ONLY ONE in all of Manhattan whose restaurant is available the night of my charity's gala.
The trouble is, he doesn't recognize me.

This woman I'm working with is so damn alluring. The first time I set eyes on her, I'm captivated and I can't get her out of my mind. Even if it's risky to tango with someone I'm working with, she's a risk I'm willing to take.
The trouble is, she won't give me the time of day.
But I'm determined to change that.
Note: Clicking links on this site will take you to the retailer's purchase page.
Totally Bex is a participant in the Amazon Services LLC Associates Program, an affiliate advertising program designed to provide a means for us to earn fees by linking to Amazon.com and affiliated sites.
Other books in this series:
I don't know how Lauren Blakely keeps coming up with all of these charming characters for me to fall in love with and all of the tantalizing words that make me swoon, but I'm gonna keep reading whatever she wants to write. Like an amuse-bouche, The Only One is a perfectly written second-chance romance wrapped up in a pretty, petite package.  It has everything I love about Lauren's writing served up in a delectable bite-sized portion that feels neither too short nor unsatisfying.
Penny fell in love with a man after a chance meeting and a three-day affair in Barcelona.  Work demands brought her back to the States, but she made plans to rendezvous with her European lover in New York.  Fate had other designs and life moved in a completely different direction than Penny expected.  Now she's working for an animal charity and needs a chef to cater an event.  Little did she know that she would come face-to-face with the man she never thought she would see again.
Gabriel is New York's hottest new chef who's made a name for himself with both his cooking and his looks.  He's never completely forgotten the American who stole his heart in Spain, but Gabriel doesn't exactly recognize her when he sees her again.  Uh, oh. (Although, I wouldn't complain if Gabriel wanted to whip me up a treat in his fancy kitchen and spoon-feed it to me, but that's beside the point)
The chemistry between Penny and Gabriel is undeniable, even when he isn't sure that its 'his Penelope' he's wooing.  I loved how they reconnect and reminisce about their time together in Barcelona.  Even though they've lived separate lives, they have come full circle and are ready for a second chance at true love. It's not all smooth sailing, of course, but I found it heartwarming and devoured every bit of it.
I'm hoping to see Penny and Gabriel again in a future novel.  I connected with them and would like to see how they are doing in the future.  Luckily, I won't have to wait too long to get a fix from Lauren, but whether Penny and Gabriel are in the next book remains to be seen.
The last restaurant with an opening is called Gabriel's.
I startle as I read the name and, unexpectedly, my breath catches.
  That name.
I freeze, one hand on the mascara wand, the other holding my phone. Even now, years after my valiant attempt to erase that man from my history, his name alone does something to me.
I've dated since him. I've had a few serious boyfriends. But there's still just something about that man. Maybe that's the curse of experiencing the best sex of your life at age twenty-one. At the time, I figured that sex with Gabriel was so great because I didn't know better. Now, I've learned that sleeping with him was mind-blowing because…sleeping with him was mind- blowing.
Those three nights in Spain were magical, passionate, and beyond sensual. I've tried to implement Gabriel amnesia, but he still lingers in the corners of my mind. Letting go of the mascara tube, I take a breath and tell myself a name is just a name. It's a mere coincidence that this eatery on my list shares the same name.
Except…my Gabriel was a cook. A struggling line cook in a small bistro in Barcelona that summer, planning to move to Manhattan for a job here.
I drop my forehead into my hand as a fresh wave of foolishness crashes over me. What if he's been here all these years? What if he came to New York and simply didn't want to see me? What if we've been sharing the same island for the last decade? What if he was married when we were together? What if he went home to his wife, his girlfriend, his lover?
I forced myself to stop playing this what if game ten years ago when he didn't show for our rendezvous. I booted him from my brain and refused to linger on him, and especially on all the possible reasons why he left me alone.
Now, he's all I can think about. I need to know if this Gabriel is my Gabriel.
When I google the restaurant, I let out an audible groan.
I blink.
Blink again.
Try to still my shaking fingers.
He's here. He's in Manhattan. After a decade, I'm going to come face-to-face with the man who stole my heart and my body.