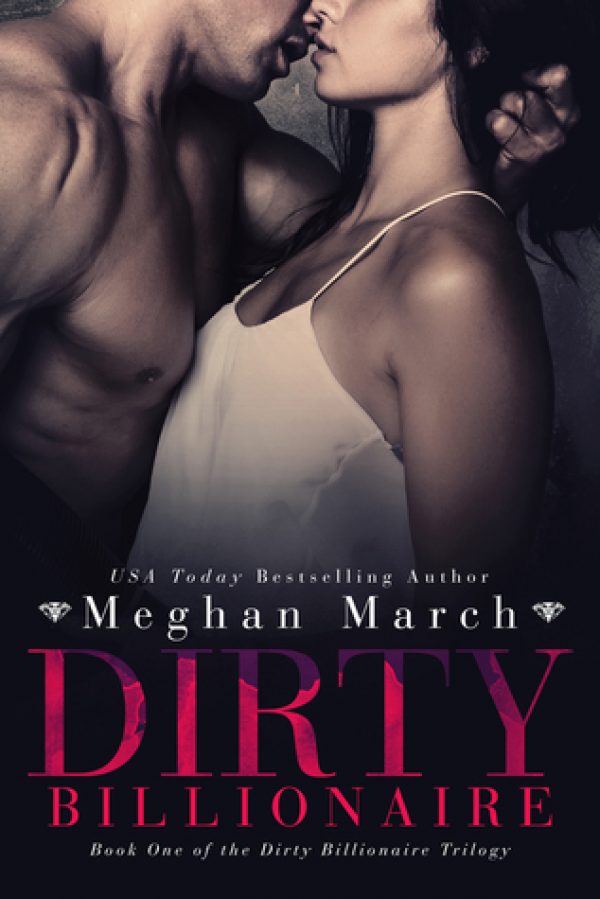 I've got a big d*ck and an even bigger bank account. That's pretty much where my bio ends.
Honestly, I don't need to say anything else. I've just sold 99% of women on going home with me.
Do I sound like an a$$hole to you?
That's because I am.
And guess what? It works for me just fine.
Or at least it did.
Until I met her.
Books talk about sparks flying. F that sh!t. With her, it was like emergency flares mixed with jet fuel. Or maybe just straight up napalm.
Only one problem.
She wouldn't tell me her name or her number when she disappeared from the hotel room after the hottest f*cking night of my life.
Now I've had a taste of unicorn pu$$y—the sweetest, rarest of all pu$$y—and I need it again.
So what's an a$$hole to do?
I took this problem to the street. A missed connection gone viral.
And when I find her? I'm keeping her.
Note: Clicking links on this site will take you to the retailer's purchase page.
Totally Bex is a participant in the Amazon Services LLC Associates Program, an affiliate advertising program designed to provide a means for us to earn fees by linking to Amazon.com and affiliated sites.
Other books in this series:

I had pretty much sworn off 'kinky billionaire' romances forever, but after reading the description of Dirty Billionaire, I knew I had to break my ban. With a blurb like that, how could you not want to read it?  It's a fast-moving yet hot story, and I thought it was really fun.
Holly Wix is in an unenviable position—stuck between a rock and hard place. She is sacrificing everything for the sake of her fledgling music career. But, Holly's feisty and that fire is what is keeping her dream of being a star alive. It's her fighting spirit that made me like Holly from the beginning of the book.
Creighton Karas is a bored billionaire who sets his sights on a new acquisition—Holly. She's just the kind of challenge he needs. Creighton is a dirty talker in and out of the bedroom, and I greatly enjoyed his brash humor and cocky attitude.
When Holly and Creighton get together, it's like setting a match to lighter fluid. They have chemistry and heat galore. As the book progresses, they start to get to know each other better and you see a more tender side to Creighton that I didn't expect.
The story flew by and I didn't want it to end. I was still thinking about this book two days later, my fingers itching to get the rest of the story. There are still two more books to the series, and we don't have to wait long to get them. Perfect.
Now for my disclaimer: The way that Holly and Creighton get together may seem over the top, however, if you can suspend your disbelief over the particulars and take it for what it's meant to be—a light, hot read—then you will enjoy immensely!
Holly
COUNTRY STAR JC HUGHES CAUGHT BETWEEN A COCK AND A HARD PLACE
How is he going to explain this one away to girlfriend Holly Wix and his fans?
"That two-timin' son of a . . ."
I hiss under my breath as I stare at the headline—and the compromising picture accompanying it—splashed in vivid color across the front page of the gossip rag displayed prominently in the checkout line at my supermarket. For the second time in two months, it's a picture of my "boyfriend" locked in an unmistakably passionate embrace with another woman, except this time she's wearing a giant black strap-on.
The edges of the paper crumple in my sweaty grip, and I fight the urge to tear it to shreds, along with every copy sitting on the rack in front of me.
He's going to destroy my career before it even has a chance to become a reality.
One year, they said. One year in this joke of a "relationship" and I'd earn my stripes, be all set in the world of country music. Judge me all you want for agreeing, but when your brand-new record label puts something like that in the contract that will jet you out of the backwoods town you're dying to escape, you don't ask questions. You sign on the dotted line.
But reality is a cold slap in the face, and some days it hits you when you're standing in line at the grocery store. What happens when they finally catch JC with a guy? His habit of swinging both ways, but preferring men to women, is about to become the worst-kept secret in Nashville.
I'm Holly Wix, winner of a make-me-a-star TV show, and handpicked by the label to buoy JC's once-impressive but now flagging career. It didn't seem like a big deal when they slipped it into my contract in the beginning. What starry-eyed girl wouldn't be thrilled to have her name linked to a country star?
Instead of the one-way ticket to stardom I naively expected, I'm becoming the butt of every industry joke faster than the guys back home can spend their paycheck on twelve-packs and scratch-offs. But I've got one shot at keeping this dream career alive, and honestly, there's nothing I wouldn't do to save it. So this situation with JC needs to get settled before things spiral further out of control.
Want more? Check out these posts!