Thank you for the advanced copy of NUTS by Alice Clayton.  All opinions are my own.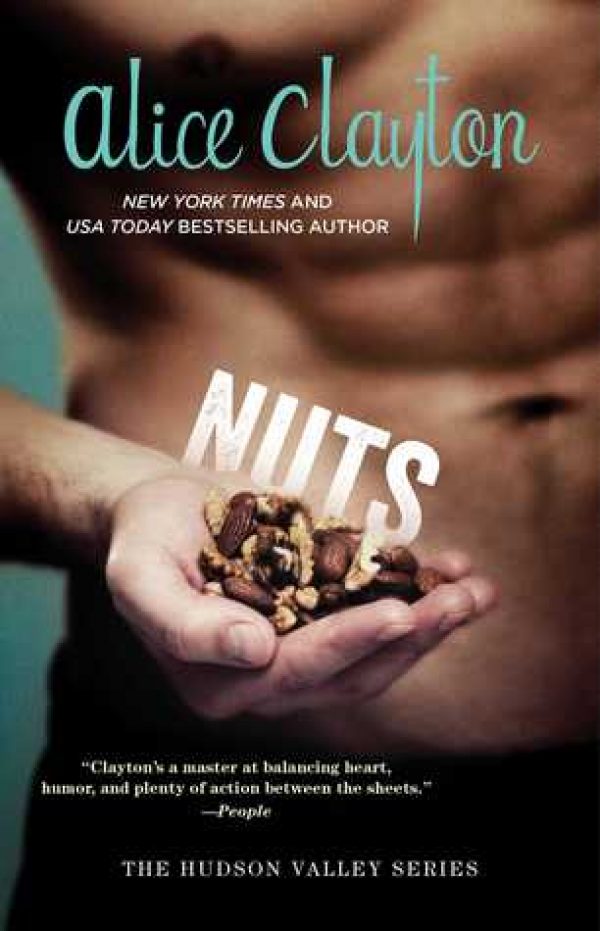 Roxie Callahan is a private chef to some of Hollywood's wealthiest, and nastiest, calorie-counting wives. After a dairy disaster implodes her carefully crafted career in one fell ploop, she finds herself back home in upstate New York, bailing out her hippie mother and running the family diner.

When gorgeous local farmer Leo Maxwell delivers her a lovely bunch of organic walnuts, Roxie wonders if a summer back home isn't such a bad idea after all. Leo is heavily involved in the sustainable slow food movement, and he likes to take his time. In all things. Roxie is determined to head back to the west coast as soon as summer ends, but will the pull of lazy fireflies and her very own Almanzo Wilder be enough to keep her home for good?

Salty. Spicy. Sweet. Nuts. Go on, grab a handful.
Note: Clicking links on this site will take you to the retailer's purchase page.
Totally Bex is a participant in the Amazon Services LLC Associates Program, an affiliate advertising program designed to provide a means for us to earn fees by linking to Amazon.com and affiliated sites.
Other books in this series:

I have a confession: I'm a sucker for a well-written romantic comedy filled with double-entendres and innuendos. Bring on the food-related euphemisms and I am a happy girl. I loved Nuts because it is chock-full of all of that–and so much more.  Actually, Nuts has the perfect recipe for an impeccable romantic comedy:
Take one Hot Farmer plus one Saucy Heroine, and stir in the following ingredients:

A bunch of awkward encounters
A heavy dose of witty banter
A drizzle of instant attraction
Oodles of sizzling chemistry
A relationship with a short expiration date
Liberal use of adorable pet names
A generous helping of steamy scenes
A hilarious assortment of secondary characters
A small town where everyone knows your name…and your business

Throw in a plot twist you don't see coming, and you have Nuts–slow-cooked and seasoned to perfection, with just the right combination of sweet and spicy.
Growing up, Roxie (the saucy heroine) is an endearingly awkward, small-town girl who wants nothing more than to reinvent herself. After high school, she strikes out on her own, finds success as a personal chef in LA, and then loses everything she has worked for in a matter of days.  This leads to Roxie driving across the country to Bailey Falls, New York to help run her mother's diner for the summer. To say she is unhappy about the situation is an understatement…until she meets Leo, that is. He's a charming (and hot!) local farmer and the town's Most Eligible Bachelor.
From the moment they meet, their attraction is undeniable, and I truly loved Roxie and Leo together. I enjoyed the awkward first meeting, the butterflies of the getting-to-know-you stage, and every single phase after. Their relationship takes time to grow and it feels completely organic. I found myself rooting for them through all of the ups and downs they faced.
I also enjoyed the secondary characters immensely.  They were hilarious and added more depth of flavor to the story.  I found myself laughing out loud several times, especially at Roxie's free-spirited mom.  She's a trip, to say the least.
In a nutshell, Nuts is fun, flirty, and wickedly witty. It left me with a hankering for a yummy farmer (and cake), and I can't wait to read the next book, Cream.
Want more? Check out these posts!