Thank you for the advanced copy of THE GRAVITY OF US by Brittainy C Cherry. All opinions are my own.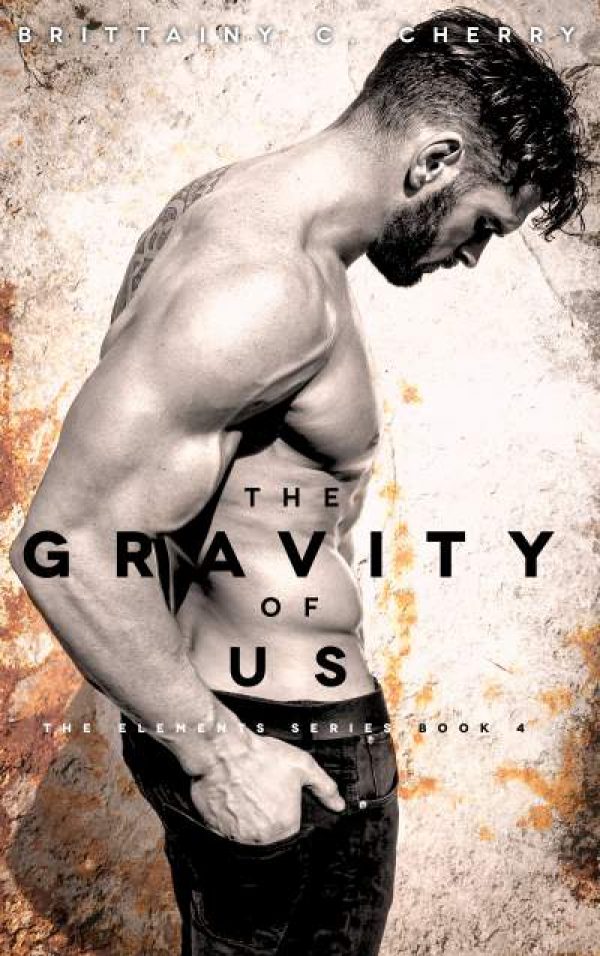 Graham Russell and I weren't made for one another.

I was driven by emotion; he was apathetic. I dreamed while he lived in nightmares. I cried when he had no tears to shed.

Despite his frozen heart and my readiness to run, we sometimes shared seconds. Seconds when our eyes locked and we saw each other's secrets. Seconds when his lips tasted my fears, and I breathed in his pains. Seconds when we both imagined what it would be like to love one another.

Those seconds left us floating, but when reality knocked us sideways, gravity forced us to descend.

Graham Russell wasn't a man who knew how to love, and I wasn't a woman who knew how to either. Yet if I had the chance to fall again, I'd fall with him forever.

Even if we were destined to crash against solid ground.
Note: Clicking links on this site will take you to the retailer's purchase page.
Totally Bex is a participant in the Amazon Services LLC Associates Program, an affiliate advertising program designed to provide a means for us to earn fees by linking to Amazon.com and affiliated sites.
Other books in this series: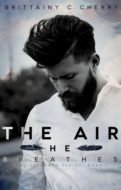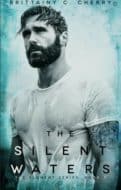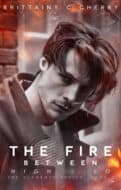 The Gravity of Us is the fourth and final book in the Elements series and I am sad to see it coming to an end. Each book has been a unique and poetic look into relationships, hardships, families, and love. Brittainy Cherry cemented her place in my favorite authors list long before this book, but The Gravity of Us just gave me a reminder as to why I love her books.
Lucille is the youngest of three girls and she is the most like her mother. She's quirky and free-spirited, much to the chagrin of her older sisters. Lucy is always smiling, even when she truly isn't happy, wears her heart on her sleeve, and is the glue that holds things together. She's a dreamer and eternal optimist.
Graham is a reclusive author of multiple best-sellers who grew up in the shadow of a father who was also a critically acclaimed author. Graham didn't grow up in a loving home and he has learned to turn off his feelings as a barrier against painful situations. For being an author, Graham has no social graces, he doesn't use his words well with others, and he's gruff to the point of being mean.
When Lucy meets Graham, they couldn't be more opposite and I found the juxtaposition in their character quite comical. She is the bright light to his dark and moody shadows. Brittainy does such an amazing job bringing out every nuance between these characters. The slow-burning but fierce and protective love that develops throughout this story is both lovely and heartbreaking.
Everything from the prose to the pacing is perfection, the story is unique and heartbreaking, and the characters are layered and deep. The Gravity of Us is a poignant look at the dynamics of family, the effect words have on our psyche, and the importance of being true to who you are. This story has left its mark on me and it is one of my favorite books of the year.
Lucy
We didn't know how to act with one another after our first kiss. Our situation wasn't the norm when it came to building a relationship. We did everything backward. I fell in love with a boy before our first kiss, and he fell for a girl who he wasn't allowed to have. Our connection, our heartbeats, matched one another in our fairytale world, but in reality, society deemed us as an awful accident.
Maybe we were an accident—a mistake.
Maybe we were never supposed to cross each other's paths.
Maybe he was only meant to be a lesson in life and not a permanent mark.
But still, the way he kissed me…
Our kiss was as if heaven and hell collided together, and each choice was right and wrong at the same exact time. We kissed as if we were making a mistake and the best decision all at once. His lips made me float higher, yet somehow descend. His breaths somehow made my heart beat faster as it came to a complete halt.
Our love was everything good and bad wrapped in one kiss.
A part of me knew I should've regretted it, but the way his lips warmed up the cold shadows of my soul…the way he left his mark on me…
I'd never regret finding him, holding him, even if we only had those few seconds as one.
He'd always be worth those tiny seconds we shared.
He'd always be worth that soul-connecting feeling we created when our lips touched.
He'd always be the one I spent my nights dreaming of being near.
He'd always be worth it to me.
Sometimes when your heart wanted a full-length novel, the world only gave you a novella, and sometimes when you wanted forever you only had those few seconds of now.
And all I could do, all anyone could ever do, was make each moment count.
After we went home that night, we didn't talk about it at all. Not the following week, either. I focused on Talon. Graham worked on his novel. I believed both of us were waiting for the right time to come up for us to speak about it, but that was the tricky thing about timing: it was never right.
Sometimes you just had to leap and hope you didn't fall.