Thank you for the advanced copy of HOLD YOU AGAINST ME by Skye Warren.  All opinions are my own.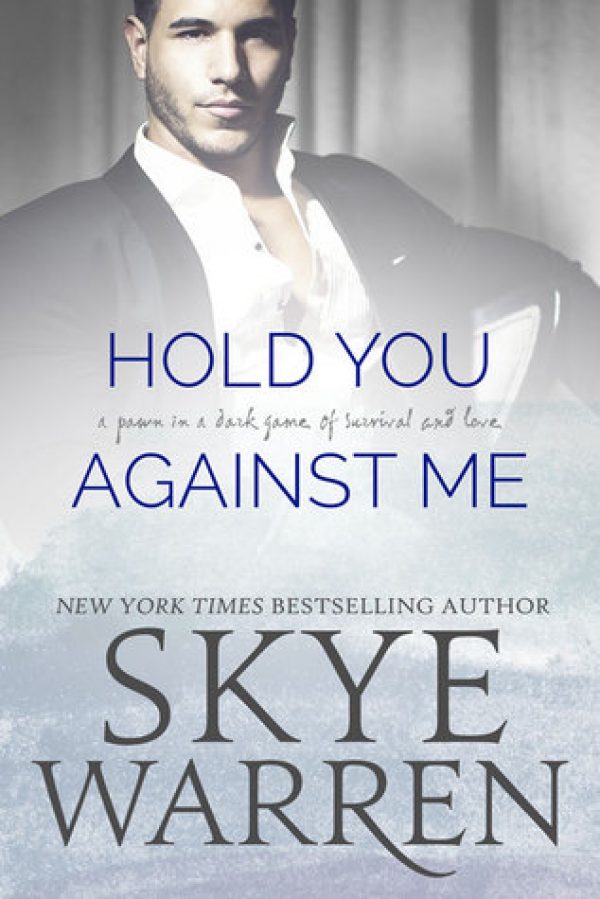 Once upon a time the daughter of a mafia king fell in love with a foot soldier.

This fairy tale didn't have a happy ending.

My sister and I barely managed to escape alive, and we've lived in relative hiding ever since. I'm safe now, but I can never forget the boy who gave his life to save mine.

Except there's a chance that he's still alive. And he's fighting a war.

Even knowing the risks, I have to find him. I have to find some way to protect him, the way he protected me. But he isn't the boy I left behind. He's a violent man. A criminal. And he's been waiting for me—the final pawn in a dark game of survival and love. 
Note: Clicking links on this site will take you to the retailer's purchase page.
Totally Bex is a participant in the Amazon Services LLC Associates Program, an affiliate advertising program designed to provide a means for us to earn fees by linking to Amazon.com and affiliated sites.
Other books in this series:

Hold You Against Me is the book I have been waiting for in the Stripped series. Ever since I read the novella, Tough Love, I have been dying to find out what happens in Giovanni and Clara's story. I am so happy that we finally get the answers we've wanted for so long in Hold You Against Me. It's the perfect ending to the series and may I just say, it's also the most romantic book of the bunch.
Clara and Giovanni were torn apart when they were only 15 and 17. After living on the run, Clara believes that she has left her mafia life behind her. She also believes that Giovanni died after helping her escape. Of course, she is wrong on both parts when Gio kidnaps her, takes her back to her childhood home, and keeps her captive, forcing her back into the role of Mafia Princess.
Time and life have changed both Clara and Gio, but they are still the same together–just older and rougher than they were before. Gio says that Clara shouldn't want him, but after eight years of thinking he was dead, she can't help herself. 
I loved the new and 'improved' version of their relationship. Clara shows so much strength and determination throughout the book, while Gio struggles to remain detached and unaffected by her. 
Thankfully, the love he has for Clara shows through the cracks in his facade, making him completely endearing to me. His sweetness definitely outweighs his impermeability and roughness.
Skye Warren's writing typically walks the line between pleasure and pain, acceptable and depraved, sensual and rough—which is exactly why I am drawn to her books. They push me out of my comfort zone and challenge my expectations. 
Hold You Against Me is sweeter and more romantic, yet it still retains Skye Warren's signature edge and bite. While, technically, kidnapping is involved in the storyline, I didn't really really find it offensive. It just shows the strength in Warren's writing and I can't wait to see what she comes up with next.
Want more? Check out these posts!