Thank you for the advanced copy of IF I DREAM by KM Scott.  All opinions are my own.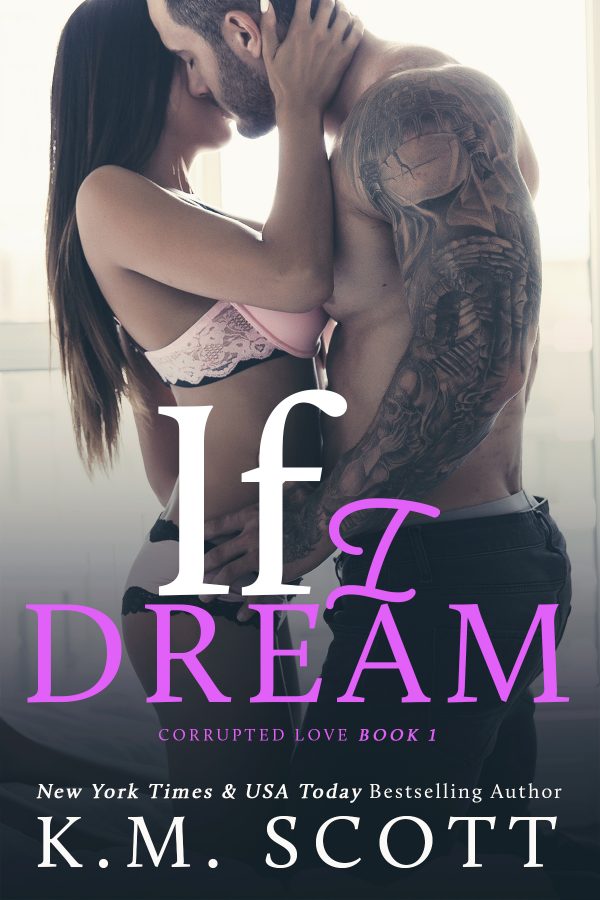 If I dream, will you dare?

All I wanted was my freedom. It's all I'd dreamed of from the first time I stood in the ring. Until I entered Robert Erickson's world. Until Serena. Cruelty and ugliness surrounded me, but she was beautiful and good. I wanted to protect her from her father's world, even though I knew being with her could mean the end of me.

I wanted for nothing as the daughter of one of the richest men in the world. But all my father's money couldn't buy what I truly craved. Until Ryder. I wanted all he was, all he brought out in me. All he made me desire.

Our love was forbidden by the one person who had the power to harm us. We dreamed of more than living in that world, though. We dreamed of having it all, but did we dare?
Note: Clicking links on this site will take you to the retailer's purchase page.
Totally Bex is a participant in the Amazon Services LLC Associates Program, an affiliate advertising program designed to provide a means for us to earn fees by linking to Amazon.com and affiliated sites.
Other books in this series:

If I Dream is the angsty story of two star-crossed kids who are fighting for their freedom from a very sinister man.  
Ryder is a young man, orphaned and alone, who turned to illegal fighting to survive, while Serena lives in luxury and attempts to escape her overbearing father.  The more they get to know one another, the similarities in their circumstances they find.  That bond turns to more, and their love helps them survive.
I enjoyed this story, in fact, it was quite engrossing and kept me flipping pages without realizing how long I had been reading.  
Ryder and Serena were a great couple, however, I would have preferred a little more backbone from both of them.  
Ryder is an underground fighter, so I felt like he should have been unstoppable outside of the ring, too.  Serena's father and sister, on the other hand, were the characters you loved-to-hate.  
Fair warning: It does end in a cliffhanger.
However, so many bad things happened to Ryder and Serena (mostly at the hands of her father) that I am curious about the next book in the series and wonder if readers get answers and (hopefully) the characters get HEA they deserve.
Want more? Check out these posts!