Thank you for the advanced copy of A THOUSAND LETTERS by Staci Hart.  All opinions are my own.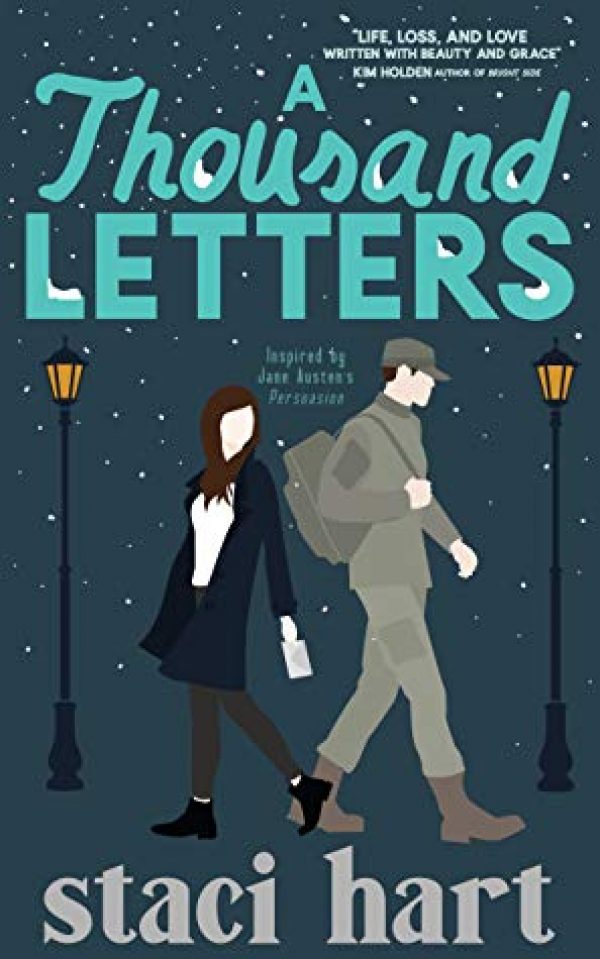 Sometimes your life is split by a single decision.

I've spent every day of the last seven years regretting mine: he left, and I didn't follow. A thousand letters went unanswered, my words like petals in the wind, spinning away into nothing, taking me with them.

But now he's back.

I barely recognize the man he's become, but I can still see a glimmer of the boy who asked me to be his forever, the boy I walked away from when I was young and afraid.

Maybe if he'd come home under better circumstances, he could speak to me without anger in his voice. Maybe if I'd said yes all those years ago, he'd look at me without the weight of rejection in his eyes. Maybe if things were different, we would have had a chance.

One regretted decision sent him away. One painful journey bought him back to me. I only wish I could keep him.
Note: Clicking links on this site will take you to the retailer's purchase page.
Totally Bex is a participant in the Amazon Services LLC Associates Program, an affiliate advertising program designed to provide a means for us to earn fees by linking to Amazon.com and affiliated sites.
Other books in this series:

Give me a book based on a Jane Austen novel and I will read it in a heartbeat.  A Thousand Letters is based on Austen's Persuasion and it's a fine updating with a modern twist.  
Elliot is our heroine in place of Anne, Wade is Captain Wentworth, and the rest of the family follows the outline of the original—right down to the horrible sister and father.
Elliot works at a bookstore (the one from Wasted Words, by the way) and also watches her ungrateful and selfish sister's children.  She was left heartbroken after her boyfriend, Wade, left for the war. Elliot has been existing but not really living for years when her surrogate father falls ill.  
Rick is Wade's father, so his illness brings the prodigal son back to New York to spend time with Rick before his passing.  After not seeing each other for seven years, Elliot and Wade face their past head-on and it isn't easy for either of them.  Seeing Rick so ill puts things into perspective, but the road to mending their relationship is a bumpy one.
The strength of the writing in this book is insane.  It is so poetic and beautiful, there is no doubt that Hart can write her ass off.  I would have given this book an A+ rating based on the writing alone.  
However, there's also the storyline to take into account.  Although I loved the prose, the connection between Wade and Elliot didn't feel as strong as I would have expected.  I know that there is a lot of water under the bridge after being apart for seven long and lonely years, but I didn't feel the emotions like I craved.  
Their story is all about hurt feelings and loneliness and reconnection, so that was a big miss for me.  The secondary characters add an extra-special layer of loveliness, so that helped keep my rating high.
If you like retellings of Jane Austen or are a fan of Staci Hart, I would definitely recommend this book.  You may find that I had a case of "it's not you, it's me" where the character's connection is concerned.  I still enjoyed the story immensely (thus the rating) and I definitely recommend it.
Want more? Check out these posts!