Interview with Stina Lindenblatt – This One Moment
I'm so happy to bring you an interview I did with new-to-me author Stina Lindenblatt.  
Her latest book, This One Moment, a second-chance romance, released on Tuesday.  
Stina is also the author of the Lost in You series, as well as the upcoming hockey-themed romance, Heat it Up.  
I hope you enjoy getting to know Stina a little better!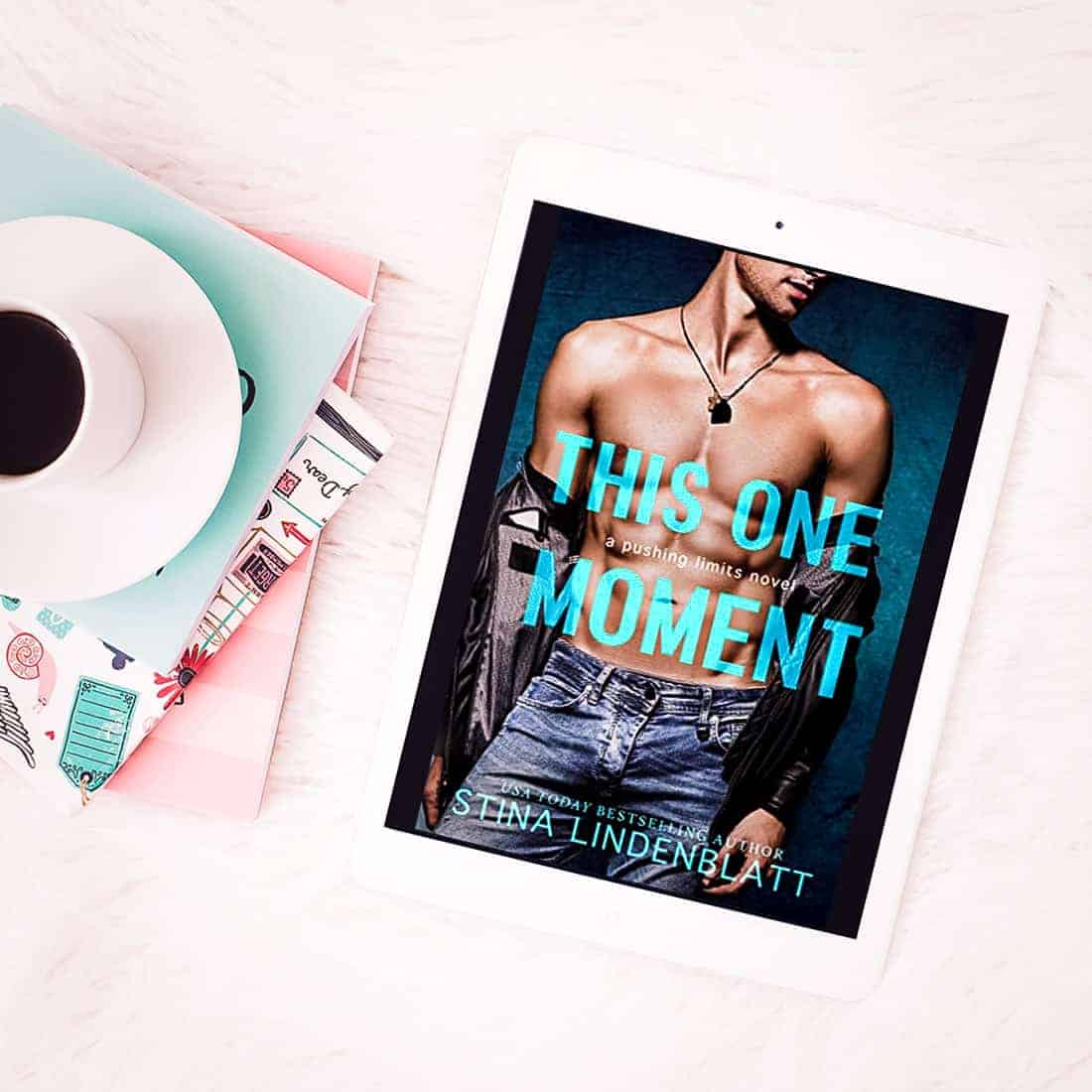 My Interview with Stina Lindenblatt
Bex: What would you like new-to-you readers to know about the book/your books?
Stina Lindenblatt: I love angst, but I also love humor. So readers can expect both when they read my books.
Bex: What is different about this book/series?
SL: The format for This One Moment was new for me. Because Nolan has dissociative amnesia based on something that happened in his past, I wanted the reader to experience his memories as he remembers them. So they're written as chapter flashbacks that build in suspense as you read the book.
Bex: What is the most difficult part of the writing process?
SL: Writing when my kids are home. They aren't known to be quiet and our house is open concept.
Bex: What do you do to stay focused?
SL: LOL I don't. I have ADD so I'm easily distracted. Usually, I'll set the timer for an hour and then write or edit until it chirps. I then do some cardio to a song and get back to work. I find that helps me the most to stay focused. When I'm writing the first draft, I'll listen to an album on repeat and that also helps. But I need silence when I edit.
Bex: Do you have a special routine for writing? Any "must haves" that you need in order to write?
SL: Not really. I need to have a drink, which is usually Diet Dr. Pepper (I don't drink coffee). And when I write the first draft, I need music. Often I'll look at my point-of-view character's picture just to get into the right zone. This is especially important because I write dual point-of-view stories.
Bex: What is next for you?
SL: In addition to the Pushing Limits series, I have a hockey romance series (Off the Ice) coming out this year. The first book, Heat It Up, releases June 14th and is set in Finland (American hero/heroine). I also have a romantic comedy that will come out either later this fall or early 2017.
Rapid-fire style questions for fun:
Favorite book
Thoughtless by S.C Stephens. I love Kellan Kyle.
Favorite author(s)
Elle Kennedy, Emma Chase, Christina Lee, Jill Shalvis
Favorite movie
Favorite music
Favorite food(s)
Grilled cheese and spinach sandwiches. It's my ultimate comfort food.
Chocolate or candy?
Chocolate
Coke or Pepsi?
Diet Coke
Hockey or football?
Definitely hockey!!!
Kindle or paperback?
Actually, I prefer the Kobo app over the Kindle app. Ebook (but I do still buy paperbacks)
Name 3 things you can't live without.
Books, Diet Dr. Pepper, the Internet
Bex: Thank you so much for the interview.  Best of luck with your new release!
SL: Thanks for having me, Bex!
Fame, fortune, and stadiums full of screaming fans are right around the corner for the rock band at the heart of Stina Lindenblatt's steamy, intense Pushing Limits series. But it's an epic love affair that steals the show in this opening act.

When Nolan Kincaid skipped town to chase the music career of his dreams, he knew he wouldn't miss the reminders of his broken family—he wasn't so sure he could forget the girl he left behind. Now his band is touring nonstop, the recording sessions go all night, and the groupies are crazed. But when he hears that Hailey Wilkins is in trouble, he drops everything.

Hailey thought she'd missed her chance with Nolan. Five years ago, the moment she realized she loved him was the moment he decided to leave. Now, when a brutal assault lands her in the ICU, Nolan flies straight to her bedside, acting like nothing's changed. What's a rock star like him doing, canceling shows and risking his record deal, just to nurse an old friend back to health? And why should Hailey believe he'll stay this time?

With her attacker still at large, Nolan's ready to rise to the occasion. He knows he let Hailey down once before, but he's ready to give her everything, heart and soul—and he'll fight for the chance to prove it.