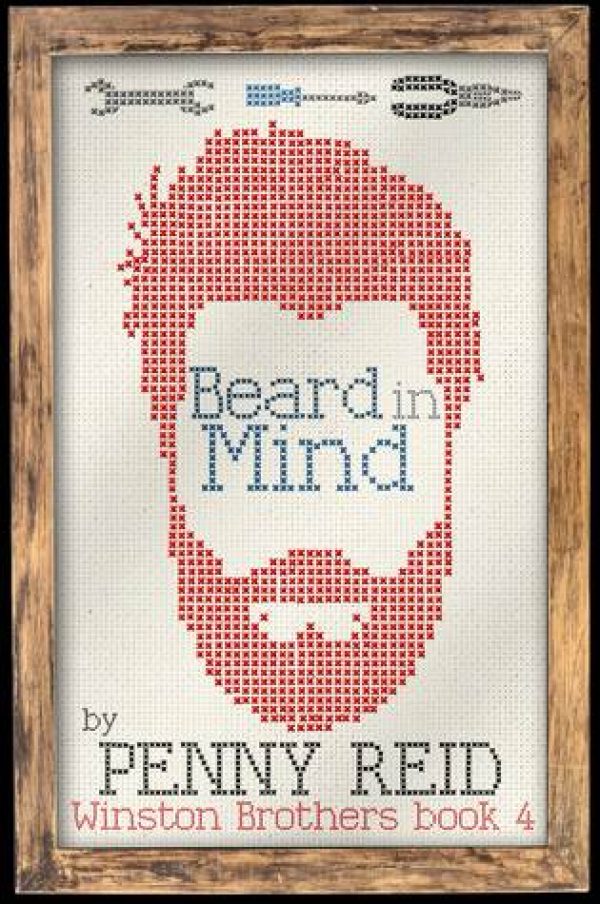 All's fair in love and auto maintenance.

Beau Winston is the nicest, most accommodating guy in the world. Usually.
Handsome as the devil and twice as charismatic, Beau lives a charmed life as everyone's favorite Winston Brother. But since his twin decided to leave town, and his other brother hired a stunning human-porcupine hybrid as a replacement mechanic for their auto shop, Beau Winston's charmed life has gone to hell in a handbasket.

Shelly Sullivan is not nice and is never accommodating. Ever.
She mumbles to herself, but won't respond when asked a question. She glares at everyone, especially babies. She won't shake hands with or touch another person, but has no problems cuddling with a dog. And her damn parrot speaks only in curse words. 

Beau wants her gone. He wants her out of his auto shop, out of Tennessee, and out of his life.

The only problem is, learning why this porcupine wears her coat of spikes opens a Pandora's box of complexity—exquisite, tempting, heartbreaking complexity—and Beau Winston soon discovers being nice and accommodating might mean missing out on what matters most. 
Note: Clicking links on this site will take you to the retailer's purchase page.
Totally Bex is a participant in the Amazon Services LLC Associates Program, an affiliate advertising program designed to provide a means for us to earn fees by linking to Amazon.com and affiliated sites.
Other books in the series:

Penny Reid's Winston Brothers Series is like my dream brand of romance: smart writing (like, wicked smart), lovable quirky characters, emotional yet heartfelt storylines, and layers upon layers of development.  With each new story, I get drawn further into the intricacies that is life in Green Valley for the Winston family, and it seems to only get better with each new book.
After reading Truth or Beard, Beau seemed like the most jovial, charming, and carefree brother of the bunch. I mean, I knew he had to be much more than just a pretty face and the "fun brother", so I couldn't wait to get my hands on this book.  
Let me tell you, Penny did an amazing job of bringing out the hidden depths of his character and psyche with Beard in Mind.  There's a mountain of angst and strength beneath the flirtatious and personable exterior, and it only made me love him all the more.
If Beau was a riddle to solve, then Shelly was a conundrum wrapped in an enigma and tied up with a bow of mystery.  Her introduction in Beard Science was intriguing yet confusing, as her behavior was a mix of rudeness and kindness.  What we learn in Beard in Mind, though, is so much more complex and heartbreaking than I had anticipated. 
Penny was able to take a debilitating case of OCD and turn it into an amazingly agonizing and realistic growth experience for every character involved.  The attention to detail and extreme care taken to convey Shelly's inner struggles is commendable and I give major props to Penny Reid for that. 
Beau and Shelly's relationship isn't always sunshine and roses, but the beauty of the romance genre is that can portray the messiness of life in stark reality.  Throughout the book, Beau is forced to face the facts of Shelly's illness and he never once shies away from her.  His reaction to learning Shelly's secret was full of love and acceptance, never pushing and never judging.  That right there is the reason their love story is perfection.
Beard in Mind also dropped a major family secret on us, and I am not sure how I feel about it.  I've pondered the outcomes and weighed their impact, but I need to read more of the series to see how it is dealt with and how the characters react to the news.  Which, if you couldn't already tell, is exactly what I plan to do.  Bring on Dr. Strange Beard!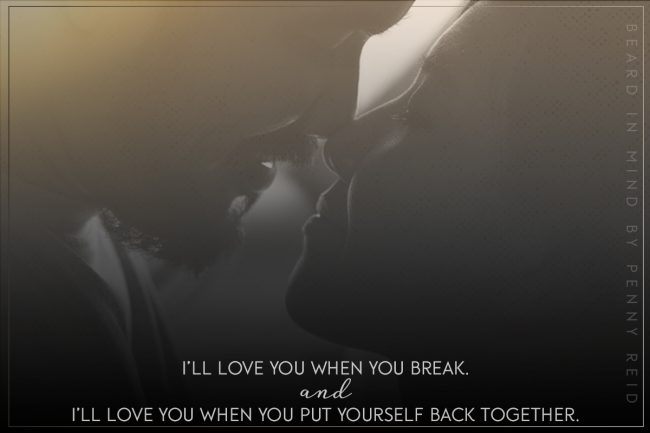 Want more? Check out these posts!