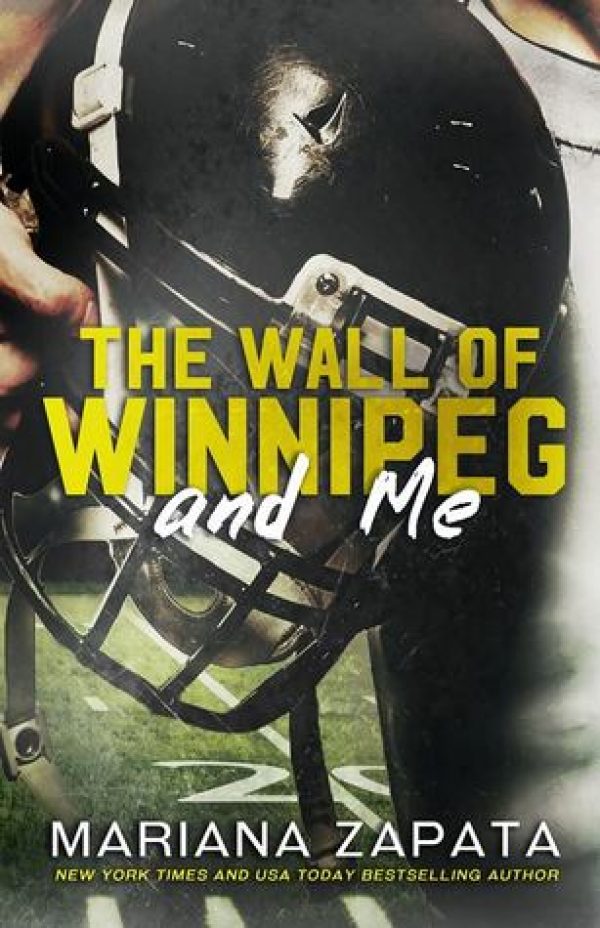 Vanessa Mazur knows she's doing the right thing. She shouldn't feel bad for quitting. Being an assistant/housekeeper/fairy godmother to the top defensive end in the National Football Organization was always supposed to be temporary. She has plans and none of them include washing extra-large underwear longer than necessary.

But when Aiden Graves shows up at her door wanting her to come back, she's beyond shocked.

For two years, the man known as The Wall of Winnipeg couldn't find it in him to tell her good morning or congratulate her on her birthday. Now? He's asking for the unthinkable.

What do you say to the man who is used to getting everything he wants? 
Note: Clicking links on this site will take you to the retailer's purchase page.
Totally Bex is a participant in the Amazon Services LLC Associates Program, an affiliate advertising program designed to provide a means for us to earn fees by linking to Amazon.com and affiliated sites.
The Wall of Winnipeg and Me

There is something about a slow-burning romance that I just love.  When an author is patient enough and the writing is strong enough, the story and the characters are allowed to come alive inside your imagination.  In my opinion, Mariana Zapata is the absolute best at writing these kinds of romances.
The Wall of Winnipeg is about Vanessa, a personal assistant/chef for a professional football player, Aiden.  Aiden is known as The Wall of Winnipeg and he's very serious about his career.  So serious, he doesn't put any time or energy into friendships or relationships.  He's also quite grumpy…a lot.  Vanessa can't wait to quit and leave Aiden and his foul mood behind.   However, when Aiden needs help, she changes her entire life for him and maybe commits a felony in the process.
Oh, Vanessa!  I loved her so much. She's spunky, sassy, and hilarious.  She's a fighter and a survivor while being very giving and completely loyal.  Vanessa took a lot more of Aiden's crap than anyone should have had to–although, her theories for getting away with murder and disposing of bodies should have scared Aiden straight.
The Wall of Winnipeg is told in Vanessa's POV, so we don't really get to hear what is going on in Aiden's head.  From her perspective, though, he's an ogre and a slave-driver for most of their professional partnership.  Once they become friends, you start to see that it's just Aiden's nature to behave the way he does and you can't help but fall in love with him.  He's got a gooey center, even if it doesn't come out very often.
While some may complain that the pacing is slow, I didn't find that to be the case.  To me, that's the best part.  I love getting to know the characters, to see them in all their quirky glory, and to fall in love with them despite their faults. This story grabbed my attention and I couldn't stop reading until the very end (even when the end came at 4 am!).  It is very well done, and I can't wait to see what Zapata has in store for us next.
Want more? Check out these posts!